Student activist raises over $1,000 for suicide awareness walk and shares her story of suicide attempt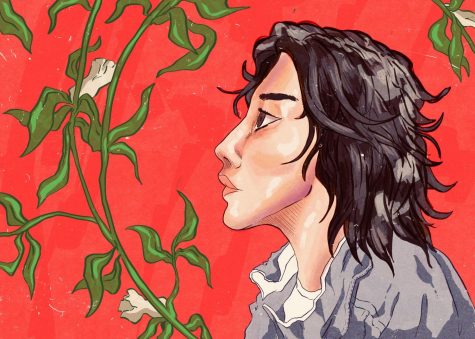 Editor's Note: The following article centers around the subjects of suicide and suicidal thoughts; the Chronicle apologizes for any discomfort this may cause.
When Skyla Stillo, a junior poetry major, was in high school, she attempted suicide and had to be hospitalized. Months later when she returned to school, a classmate told everyone not to talk to her because she was "broken."
On top of being bullied during high-school years, Stillo lost her grandpa and later lost a close friend of hers to cancer at a young age.
"I was severely depressed, and the thing is that I didn't even know what depression was exactly, so I didn't know what to do to help myself," Stillo said. "That's what I really strive for today, to get that out there."
After surviving the suicide attempt, Stillo dedicated her life to suicide awareness activism and at 16 created a blog called "unlabeled." Stillo said she gets views from all over the world, once peaking at 20,000 people reading her blog at a time during the height of the pandemic.
"When I was diagnosed with what mental illnesses I struggle with, it felt like the world had just labeled me as a crazy person because that's what society always talks about 'mentally ill people,'" Stillo said. "Immediately, I wasn't Skyla anymore. I was labeled as bipolar disorder and I had no say in it and it's not true whatsoever because that's just a part of me and that's something that I struggle with but I have a whole life out of it. I don't need that label on me, that's why I called it 'unlabeled.'"
Stillo will participate in the American Foundation for Suicide Prevention's annual "Out of the Darkness Chicagoland Walk" on Saturday, Oct. 2, at Montrose Harbor. AFSP's goal is to reduce the suicide rate by 20% by 2025.
This year, with the help of her readers, Stillo raised more than $1,000 that will go to the American Foundation for Suicide Prevention.
"It's a terrible topic, but I'm proud of how she has taken something that was such a difficult time for her and for all of us who love her and is trying to help others who struggle with suicidal thoughts, ideation and mental health issues," said Kathleen Stillo, Skyla's mother and a teacher at St. John of the Cross school in Western Springs.
Kathleen Stillo said when Skyla first started her blog she was afraid that it would expose her to more mean people on the internet, but grew to realize that this is what her daughter is passionate about and she is good at it.
Another big supporter in Skyla's life is her boyfriend, with whom she currently lives.
Lee Gnau, former film major at Columbia and current film freelancer, has known Stillo for two years and the couple have been dating for one year. Gnau supports Stillo's activism and helps her with the video content for the blog.
"My favorite characteristic about Skyla is the fact that she will give the shirt off her back to someone who needs it, she's a very giving person and she would give until she can't give anymore," Gnau said. "Also her nurturing spirit because she understands so much about mental health and when I'm struggling or when I'm not feeling good she knows how to be there for me and she's not afraid to be there for me. She's a very giving person and she's someone you can count on."
Gnau will be marching at the suicide prevention walk because the topic of suicide is personal to him, not only through Stillo, but because his best friend who lives in New York attempted suicide.
"I'm not necessarily afraid, I know that suicide isn't something you think about and move on, it has the same qualities as addiction so I know that someone who is suicidal isn't just going to stop one day being suicidal," Gnau said. "It's not so much about being scared but it's more about trying to know when she is down or feeling bad so I can do my best to get her back up and feel a little better."
Stillo encourages anyone who wants to join the suicide prevention walk to do so.
"A lot of people we lose because of the fact that mental health is so stigmatized in our society," Stillo said. "But the one thing you can do to help yourself in this situation is tell someone that you need help whether that's someone that's in your family, a friend, literally just anyone … that's the first step to seeing a new hope in your life, for real, it changes your life."