Stuck in a rut? Here are 4 ways to bounce back, from those who've been there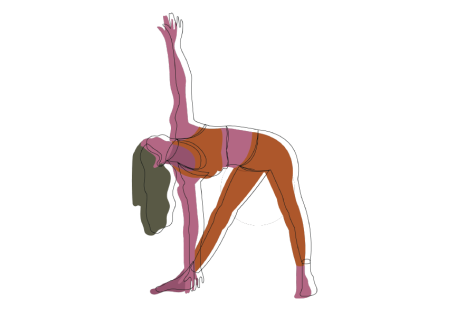 Editor's note: This article is from the Communication Department's award-winning Echo magazine.
You're in a slump. You've hit an emotional roadblock. But the weather's beautiful, and you're comfortable at your job — why are you feeling so uninspired? Here's how to get your life unstuck, from those who've been there.
1. Find a good listener Blogger Valerie Villalobos moved from Kansas City to Chicago with hopes that a new city would inspire her. However, due to mental health problems, she had to backtrack. Now, every Sunday, she does a "reset," where she gets coffee with her father, and they discuss the highs and lows of their week and how to do better in the future. Coming to terms with her emotions and connecting with someone who truly listens helped her become more vulnerable and aware. "I try to surround myself with people that provide a very comfortable and peaceful space to hang out, and surround myself with good energy," Villalobos says. 
2. Rechannel your energy Kate Ramsden, a body positivity fashion influencer, battled depression, anxiety, body dysmorphia and ADHD. During her freshman year of college, she felt like an outcast from her roommates because of her habits — specifically eating — and would frequently compare herself to them. Now, she says running a checklist for both her physical and emotional needs helps her refocus. When a bad day does hit, she rechannels that energy into more mundane things: washing dishes, tending plants, doing crafts, even just taking a shower.  
3. Watch the world go by In high school, Joseph Horowitz used social media anonymously to connect with other plus-size people and share outfits — until someone leaked his account. He took a hiatus, but later returned to the community because of how helpful he says that connecting with others was for him. Now an anthropology student at University of Illinois at Chicago, Horowitz says he practices self-care and mindfulness just by pausing to admire life around him. "Something about seeing how people just exist in the world ambiently brings me great peace, as sometimes I feel like my head is constantly buzzing," Horowitz says.
4. Take the long view For Olivia Sun, self-confidence comes from putting things in perspective. Sun, a Toronto-based YouTuber and research assistant, said that knowing her worth and ability to change her reality has helped her endure hardships she would have struggled with in the past. "I just reminded myself that I'm young and have a whole unforeseen future ahead of me," Sun says. "Hardships that I face now will hurt far less years later."
Becoming the best version of yourself is a journey. Using self-care and self discovery can put you on the right path to finding your fullest potential.
You can read the entire 2022 issue of Echo, as well as previous issues, on our website.