Straight A's and self care: Columbia community shares resolutions for 2021 that have stuck so far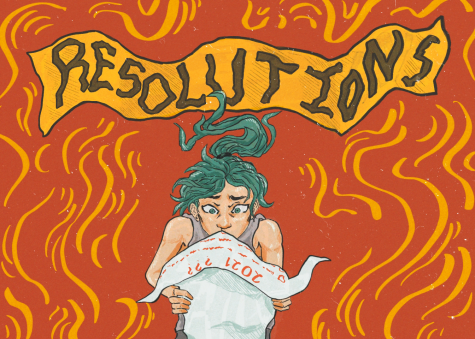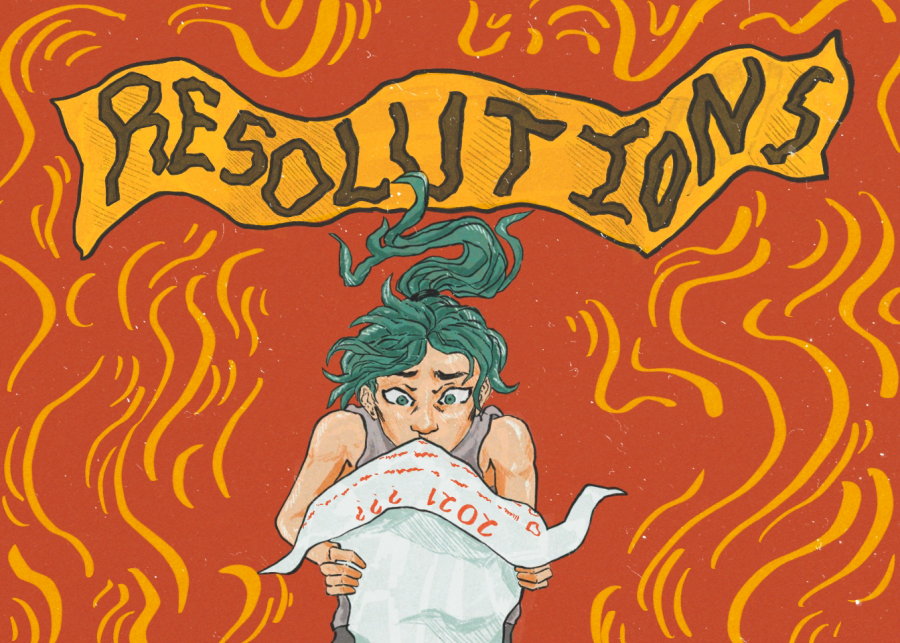 The year 2020 was unpredictable and burdensome for the world at large. Due to the pandemic's ongoing, chaotic nature, New Year's resolutions have taken on a deeper meaning almost a year into the outbreak.
In the spirit of moving forward with purpose, now over a month into the new year, Columbia students, faculty and staff took time to reflect and share the resolutions they have been aiming for during the first weeks of 2021 and will continue to focus on in the months ahead.
Ryhen Miller, a sophomore communication major, said she felt overwhelmed going into 2021.
"It almost feels like a new hill; you have to really get back up [and] build your momentum," Miller said.
Miller's resolutions for this year are to get straight A's and to lose 20 pounds, while persevering through whatever the next few months hold.
Senior Vice President and Provost Marcella David initially believed 2021 had to be better than 2020. Now, David said she is looking to a future point "after all this."
"I hope everybody can get to a point where they can see a way forward beyond COVID-19 and beyond 2021," David said. "I'll be selfish and hope that way forward is one that is less fraught with hostility and anxiety."
As a "goal-oriented person," David said her goals for this year are to focus on exercise and self care, as well as disconnecting from work at the end of every weekday.
For Columbia, she hopes for a safe and successful spring semester as the college slowly transitions to more hybrid and in-person instruction.
John Phelan, a newly retired professor from the School of Business at Queen's University in Canada, said he recommends people write their goals in a place where they can look at them each day and make adjustments when necessary.
Phelan, who has a background in psychology and has studied goal setting and leadership for the past 20 years, said it is beneficial to review one's goals every week or two because factors in life can change daily.
Especially in this time of uncertainty, Phelan emphasized the importance of thinking realistically about what we can control.
"When you adjust your goal, it's not a recognition of failure, it's a recognition of more knowledge that you have about yourself," Phelan said.
This type of mentality is called a "growth mindset," and Phelan said it is important to have it.
Darlene Jackson, creative industry liaison in the Career Center at Columbia, said this is the first time she has set goals for herself at the beginning of the year, adding that the time spent alone during 2020 allowed her to focus more on herself.
Jackson said she strives to write a book, teach classes at Columbia, go back on tour as a DJ and release more productions and remixes in 2021.
Junior communication major Louis Lam came to Chicago from Hong Kong in January 2020, and he dealt with the obstacle of being unable to fly home.
To Lam, the new year is just a symbol and does not change anything. But looking forward, he said he hopes to be able to see his family soon and graduate by May 2022.
"As everyone grows older, we know that nothing falls perfectly into your plan; everything is going to change; something is going to happen that you don't [yet] know," Lam said.
Diana Vallera, adjunct faculty member in the Photography Department, said 2020 revealed many deep societal injustices, which she said have always been there. She said witnessing this first hand strengthened her commitment to change and work toward a shared humanity.
"It's important that my goals are reflective of what I can do, and then what I expect we are going to [do to] make changes in our communities," Vallera said. "I resolve to be intentional everyday about considering my own role in systemic racism and finding solutions to it."
As the president of the college's part-time faculty union, Vallera said she advocates for issues like health care for all staff at Columbia, immigration reform and LGBTQ+ rights, among other social issues, and will continue to do so in 2021.
Similarly, Sean Johnson Andrews, associate chair in the Humanities, History and Social Sciences Department, said he believes 2020 highlighted issues of inequity in U.S. culture. Andrews said he is currently working on a book proposal focusing on that topic.
"My hope [for 2021] is that … focusing on care becomes more central to the way that we think and organize our society," Andrews said.