Standing United slate maintains hold of CFAC leadership positions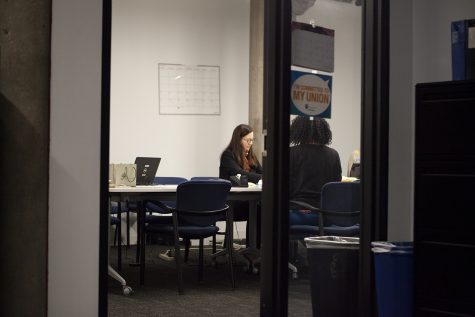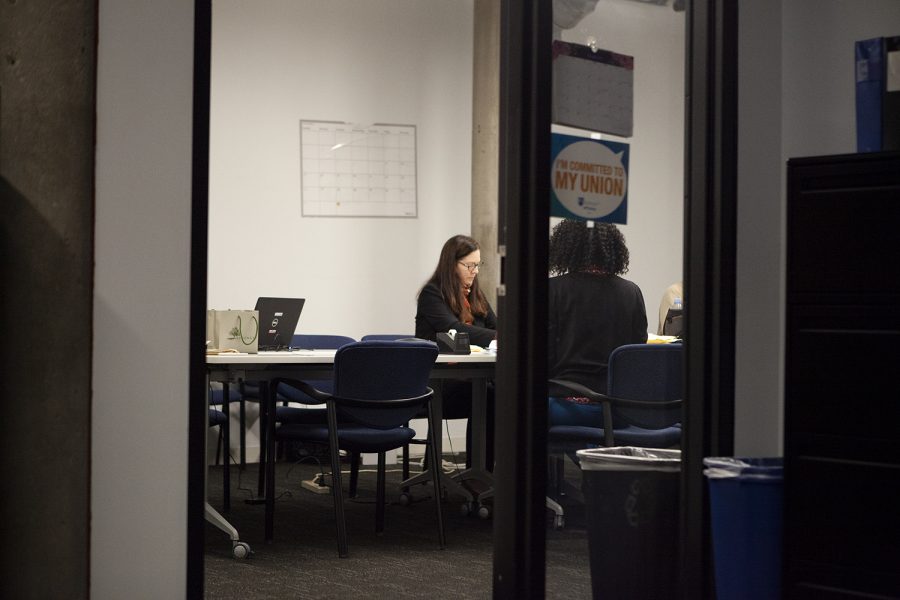 Updated 12/10/19 at 2:22 p.m. with comment from the Standing United slate and official results from the Department of Labor.
After weeks of contentious campaigning in an election overseen by the U.S. Department of Labor, Diana Vallera and the Standing United slate will maintain their leadership positions in CFAC, the union representing part-time faculty members at Columbia.
The election results were counted Monday, Dec. 9 at the Chicago Teachers Union Headquarters, 1901 W. Carroll Ave. Of the 210 validated votes cast, Vallera received 121 votes for president and Derek Fawcett, who ran on the challenging Reform CFAC slate, received 89 votes, according to CFAC's Facebook page. The results were verified by CFAC's Election Committee and the Department of Labor.
The election was overseen by the Department of Labor after two complaints were filed alleging the past two union elections—in 2015 and 2017—were not conducted properly, as reported Oct. 11 by the Chronicle.
The Standing United slate consists of: Vallera, current president of the Columbia part-time faculty union and an adjunct professor in the Photography Department; Andrea J. Dymond, CFAC vice president and an adjunct professor in the Theatre Department; Lisa Formosa-Parmigano, CFAC secretary and an adjunct professor in the Cinema and Television Arts Department; and Susan Van Veen, CFAC treasurer and an adjunct professor in the Business and Entrepreneurship Department.
"We are grateful for the continued support of our membership and look forward to working with our affiliate AFT/IFT/AFL-CIO, our allies, students, members, and all of us striving for educational equity," read a Monday, Dec. 9 statement from the Standing United slate emailed to the Chronicle. "The election is an affirmation of this leadership and the pillars that guide it: a membership educated in labor rights and higher education; unity-building within and without; and a commitment to diversity, equity and belonging. It is encouraging that the membership recognizes these pillars as necessary to ensure quality education for students and a dignified work environment for instructors."

The Reform CFAC slate—headed by Fawcett, an adjunct professor in the Music Department running for president—said in a Monday, Dec. 9 email statement to the Chronicle they hoped this election brought awareness to some members' dissatisfaction with CFAC leadership. 
"Reform CFAC and its broad coalition of supporters, while disappointed with today's election result, are thrilled with what we've been able to accomplish in less than a year," the statement said. "We encouraged and recruited members to run as Department Reps, and in so doing, ended nearly a decade of members being under-represented and under-supported. We've built a network of reform-minded members that will continue to work together to hold our leadership accountable, and we secured the first free and fair CFAC election in six years. None of this was guaranteed a year ago, and our stunning (if not 'undefeated') track record of success leaves the future of our reform efforts looking bright."
Although the Reform CFAC slate lost the Steering Committee positions, three members—Jason Betke, an adjunct professor in the Cinema and Television Arts Department; Christopher Thale, an adjunct professor in the Humanities, History and Social Sciences Department; and Colleen Plumb, an adjunct professor in the Photography Department—were elected as representatives in their respective departments.
In the Photography Department, Vallera lost her position as department representative, and Plumb, who ran for the treasurer position, won a position.
Story developments to come.