Singer-songwriter Matt Maltese returns to Chicago with newfound fame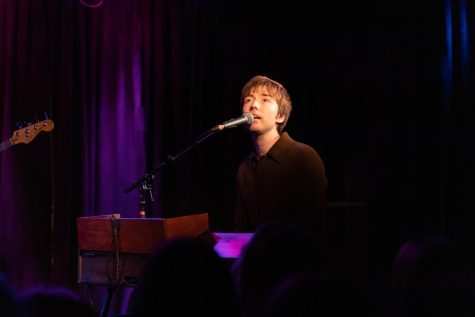 U.K.-based singer-songwriter Matt Maltese made his dream come true by releasing his first album "Bad Contestant" in 2018. Now, four years later and with three albums under his belt, he is taking on the world like never before.
Growing up with music-loving parents, including his mother who is a professional opera singer, he loved composers like Leonard Cohen and had an admiration for theatre.
He started taking music more seriously at 19 and began writing and performing.
"There was this great music and arts center," Maltese said. "It was like a cooperative, and I used to put lots of new music on in Reading. I'd play there a lot and wherever they would have me."
With that support, he started to perform regularly and wrote enough material to record his debut album, "Bad Contestant."
"It was always a dream to release an album," Maltese said. "It was more about the means of being able to do it, which I was lucky enough to have been given the chance, and then [the album] happened."
Maltese talked about how he grew as an artist with each album as he continued to write and release more music.
"I probably took it all a little less seriously. I got probably more comfortable in my own skin as the albums progressed," Maltese said. "I think we all change so much in our early 20s, and I think I went through various shedding of skins. Each album feels more like myself because I end up feeling like myself as I get older."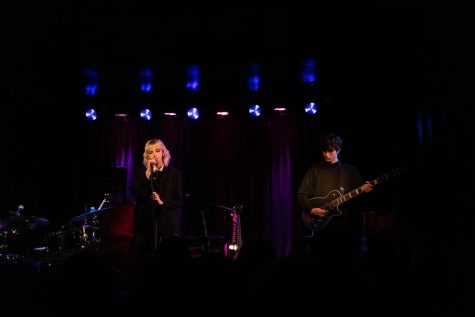 Now Maltese has three albums under his belt and songs with millions of streams, including "As The World Caves In," which became prominent on TikTok.
"It's bizarre," Maltese said. "It's amazing to see something that I think I had no expectations left with it, you know. It was a 4-year-old song at the time, and for it to sort of connect to a whole new kind of wave of music listeners was strange and wonderful. It was sort of hand and hand with the nature of TikTok being such a new thing as well."
With a viral song, his fanbase grew, too.
"I'm playing these shows to more people than I would have if it didn't happen, so that's just a really lovely, lucky thing," Maltese said.
His Chicago stop at Beat Kitchen, 2100 W. Belmont Ave., on March 27 was filled with passionate fans excited to see him perform all of his hits. Jaydon Dawson, Molly Foust and Tessa Anderson all drove up to Chicago from St. Louis for the show.
"[Tessa and I] liked Matt for a really long time," Foust said. "We always said that if he ever performed live anywhere near St. Louis, we were definitely going to go, and we invited Jaydon because he's our best friend, and we had an extra ticket."
The three of them said they drove in just for the show and then had to be back in St. Louis the next day. They said their love of Maltese stemmed from his first album.
"In 2018, I had a Canadian friend who sent me 'Nightclub Love,' which is the first song I ever heard from him. From that, I just kind of loved him," Foust said.
Maltese greeted the crowd with a bright smile, which stayed throughout the show as the passionate fans sang along to all of his songs. He took breaks between songs to talk about the stories behind them, including describing a "fun" experience with a blueberry cannabis edible and getting banned from Airbnb.
Maltese is currently touring around the United States and Europe, as well as working on new music. Fans can find dates for Maltese's tour by visiting his website.