'She went out of her way to make others comfortable': Columbia community remembers former interim Provost Louise Love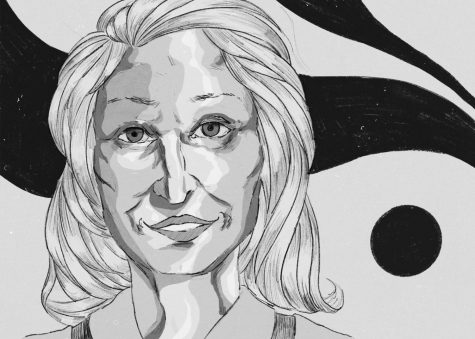 Former interim Provost Louise Love, who was held in high regard for her kindness, work ethic and dedication to Columbia students and staff, died peacefully due to lung insufficiency on Nov. 6 surrounded by her family, according to her husband, Ernie Love. She was 77.
Love held various positions while working in Columbia's provost office, starting in 2006. 
According to an email from the Office of the President, Love joined Columbia in the summer of 2006 as deputy provost and was appointed to the position of vice president of Academic Affairs in October 2007. In June 2011, she stepped in as interim provost until retiring from the college in July 2014.
Before coming to Columbia in 2006, Love worked as the senior associate provost at Roosevelt University and held the position of vice dean of students at Northwestern University, which is also where she earned her doctorate degree in philosophy and English literature.
Love touched many lives over the course of the eight years she worked at Columbia.
Andrew Whatley, senior director of Enrollment Marketing Communications, worked with Love and experienced her kindness firsthand. '
"I have worked very closely with Louise, and she was a mentor; she was a friend. She was just a delightful person to work with," Whatley said. "Anyone who worked for her would tell you that. My professional habits that I have to this day, I credit to Louise Love."
Whatley went on to credit Love for "not sweating the small stuff" and keeping things in perspective. 
"I think it's just very telling that Louise's wishes were to not have a big fuss made over her," Whatley said. "I have no doubt that Louise Love lived a tremendous life, and I was only privy to a small portion of what that life was, but the portion I got to see was an amazing human being. … Even now in her death, her wish was for people to not make it about her." 
In lieu of charitable donations, Love requested those who want to remember her do a kind act for another person. 
Love's selflessness was not only apparent in her professional life, but it was a fundamental aspect of her personal life, as well, according to her husband, Ernie.
"The entire time we were married, 44 years, there was never any ego involved in anything she did. She didn't aspire to any of the positions that she was chosen for, she was asked to do it," he said. "She was an amazing administrator. … It was never about her, never."
Ernie Love also taught the former "First-Year Semester" course at Columbia. 
Ivan Brunetti, associate professor of illustration in the Design Department, said Love left an undeniable impression on his life.
"I was very saddened to hear the news of Louise's passing. I often think about how important she was in my life," Brunetti said in an email to the Chronicle. "Louise is the reason I am a teacher here at Columbia. … In retrospect, she really took a gamble on me. Actually, she believed in me far more than I believed in me."
Pegeen Quinn, associate provost for Academic Personnel, also kept a professional and personal relationship with Love.
"Louise had a very real dedication to Columbia, a real love for the college," Quinn said. "In the eight years that she worked here, she always looked for ways to empower and provide opportunities for her staff."
Quinn said Love will be remembered as an administrator who went above and beyond to bond with Columbia students by going to the college's early convocation event and offering to meet with them one-on-one over lunch.
Love made a point to be involved with Columbia's campus as much as possible, attending plays, recitals and other events on campus with her husband, Ernie, Quinn said.
"[Love] was a wonderful mentor," Quinn said. "She was a thoughtful and approachable leader."
Quinn said during her time as interim provost, Love would pick up flowers weekly for the office and put pillows on the chairs of the office's conference room to make the staff feel more at home.
When Love served as deputy provost, she worked closely with Len Strazewski, retired associate professor emeritus, during the period when he served as interim associate provost. Strazewski said he remembers Love as being meticulous, well-organized and thoughtful.
"We worked well together. … She was a very sweet person," Strazewski said. "She really liked people; she really liked Columbia, and the Columbia faculty and I enjoyed working with her."
Aside from her extensive work at Columbia and other universities in the Chicagoland area, Love published a cookbook, "The Complete Book of Pizza." 
Love was responsible for many accomplishments while at Columbia, including advancing the college's student transfer system. According to Quinn, Love was "instrumental" in lifting the college's ban on articulation agreements, which made Columbia a more transfer-friendly school.
Within the provost's office, Love is remembered for helping implement the process of faculty rankings, leading the college's Higher Learning Commission Self Study and working as the liaison for the part-time faculty union, Quinn said.
"It was a joy just to be around her. … [Love] went out of her way to make everyone feel comfortable and valued in the provost office," Whatley said.
In addition to her husband, Love is survived by daughters, Mary and Sarah; and her granddaughters, Alex and Ella.