She Votes Illinois pushes for menstrual equity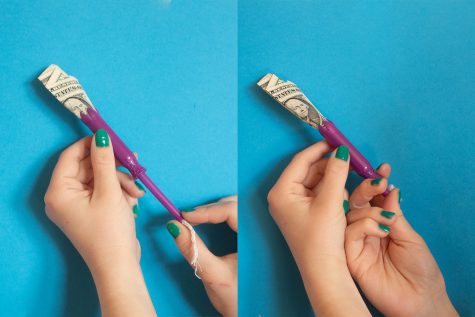 Lily Carlson said there have been times when her finances were running low and she was in danger of facing the decision to spend her last $10 on food or menstrual products.
"People need to open their minds and understand that just because you're from a certain situation doesn't mean … other people have [the same] privileges that you do," said Carlson, a journalism major.
Students, homeless people and incarcerated individuals who menstruate are most at risk for experiencing period poverty, which includes inadequate access to menstrual hygiene products such as pads, tampons, menstrual cups, underwear and washing facilities.
She Votes Illinois and coalition partners hosted a virtual event called Power to the Period on Wednesday, March 31 to educate the public on period poverty, menstrual equity and the legislation seeking to address these issues in Illinois.
She Votes Illinois is a statewide political action committee that aims to amplify women's voices in elections and governments and increase women's involvement in politics. Founded in 2017, She Votes started when a few women got together and realized no women were running for governor of Illinois.
The average menstruator menstruates for about 2,500 days throughout their entire life, which amounts to around seven years. Periods can mean someone has to take a break from school, work and extracurricular activities, which can hold them back in society and impact their economic status.
"If you take a step back and look at the impact [periods have] … it suppresses us because of stigma and because of lack of access," said Maureen Keane, co-founder of She Votes Illinois. "[Period products] should be likened to toilet paper, so why isn't it when over half of the population are menstruators?"
The Power to the Period event included a discussion with five panelists, three of whom are Illinois state representatives working to get four menstrual equity bills passed in the Illinois House of Representatives.
Illinois Rep. Barbara Hernandez (D-Aurora) is currently trying to pass HB 155, which permits recipients to use public benefits such as Supplemental Nutrition Assistance Program benefits to cover menstrual products.
"This can open the doorway for other state legislators across the country to … copy this bill, and hopefully it changes the way that we see it in the nation," said Hernandez.
Hernandez is also working to pass HB 156 which would make menstrual products available for free in all public school buildings for sixth through 12th graders.
Keane said while the Learn With Dignity Act, passed in 2018, offers menstrual products in girls' bathrooms in classroom buildings, trans and non-binary individuals also menstruate and need equal access to the products.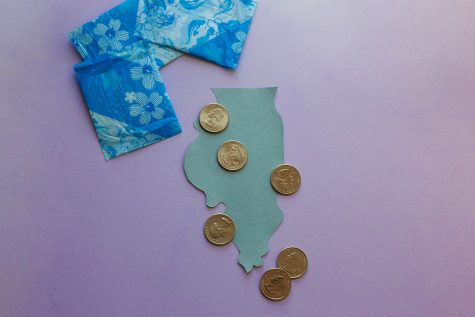 Ashley Novoa, panelist and the founder and president of Chicago Period Project, said her organization partners with 100 Chicago public schools to provide period products.
The Chicago Period Project donates period kits to local homeless shelters and schools to empower menstruators living below the poverty line.
Since the pandemic, Novoa said the need for the Chicago Period Project's services has increased. On average, the organization donates about 100,000 products a year. However, this year she said it has already donated 95,000 products.
Illinois Rep. Katie Stuart (D-Edwardsville) is working to pass HB 641, which would make menstrual products available at no cost in all restrooms in administrative and classroom buildings on public college and university campuses.
"When we talk about all bathrooms, we mean all bathrooms because the idea is to normalize periods," Stuart said. "Everybody, menstruators and non-menstruators, need to … be able to see the products without being embarrassed or uncomfortable."
Illinois Rep. LaToya Greenwood (D-East St. Louis) said she is working to pass HB 310, a bill to provide menstrual products at no cost to people in homeless centers that provide temporary housing assistance.
Keane said throughout the average menstruator's lifetime, period-related products can cost around $18,000, or an even greater amount for those with certain health issues who menstruate more.
Dr. Janelle Howell, a panelist and women's health physical therapist at Northwestern Hospital, said the cost of products shows that periods are treated as a luxury and this disproportionately affects those with a low income and people of color, who already have an increased difficulty in accessing quality healthcare and health insurance.
She Votes Illinois urges Illinois residents to call their local state legislators, senators and house representatives to urge them to support and co-sponsor the bills.
"This is a long-term goal," Keane said. "It doesn't end with the event, and we want to engage people throughout [the legislative process] until the end of May when it goes to vote and even beyond until the legislation is enacted."