SGA's Game Night provides a bonding opportunity for international and transfer students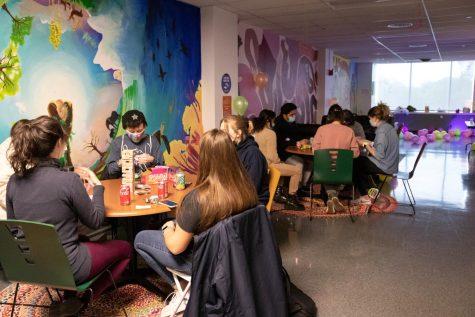 Jobella Vongsomchith, a junior photography and marketing double major, was attending the For Women, By Women exhibition on Friday evening when she stumbled onto the fourth floor of the Student Center, where the Student Government Association was hosting a game night.
"I just followed [the receptionist] into the room, and I found myself surrounded by other people of culture," Vongsomchith said. "I was pretty fascinated by it, so I decided to stay and see what [would] happen."
Vongsomchith, who considers herself to be a pretty shy and reserved person, enjoyed herself and said attending the event made her want to open up more.
The Student Government Association hosted the game night on Friday inside the Student Center at 618 S. Michigan Ave. The event was aimed at bringing together the transfer and international students, with team-building exercises, snacks, drinks and music.
The event's attendees included more international students than transfer students. This was something Kendra Lincoln, the transfer student senator and sophomore musical theatre major, expected to happen.
"It's really awkward being a transfer student and not really having a community, especially for older transfer students," Lincoln said. "I'm 22, and I'm a sophomore … but I know transfers that are … mothers and fathers or way later in their life, and there's absolutely no way for any of us to meet each other unless we're in classes with one another."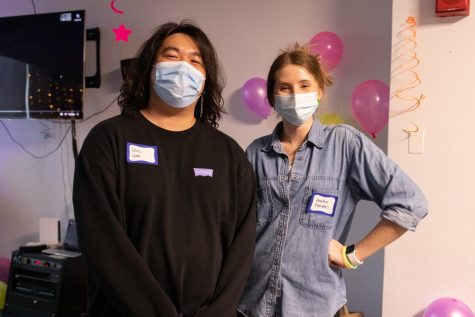 Lincoln hoped the event would help bring together transfer students, a mission she had when she joined the SGA.
Lincoln is running for vice president of SGA for next semester. If she doesn't get the position, Lincoln said she will continue as the transfer senator and work on issues concerning the transfer community.
"My end goal is for Columbia to eventually have a nice little hub for transfer students to fall into when they get here," Lincoln said. "A place where transfers can go and ask specific questions and meet other transfer students and can be informed about transfer events and transfer specific information."
Tyra Guan, a graduate student studying entrepreneurship for creatives, heard about the game night two weeks prior through Louis Lam, international student senator for the SGA.
"It was pretty fun. I [met] a new girl on the same team," Guan said. " [Our team won], and we had glow sticks, which was pretty fun."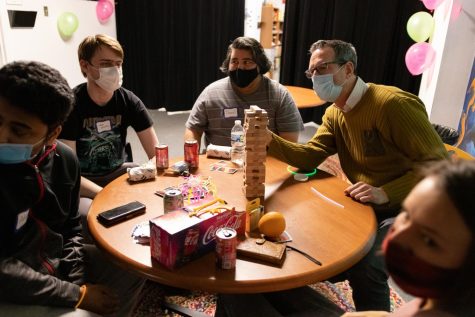 Lam, a senior communication major, co-hosted the event with Lincoln.
This is one of the last big events Lam will be hosting as a senator, as he will be stepping down as the international student senator after this semester.
"My goal is to help whoever is going to be the next international student senator pick up all the work I have left," Lam said. "Mostly [I want to] just to pass down everything I have."
Next semester, Lam will be taking over the Chinese Student and Scholar Association.
"This is such an important association for Chinese students because it is a way for them to connect and to promote their international student living experience," Lam said. "My goal is to [revive the club] and to pull it closer to all the other student organizations at Columbia, like the SGA or the Asian Student Organization or even the Student Athletic Association."