Second City students keep laughter alive during pandemic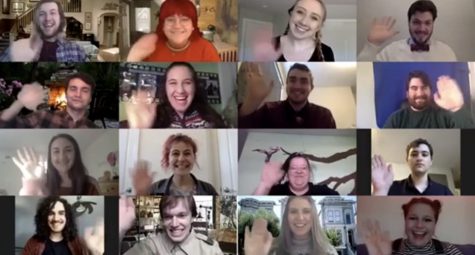 After cracking a joke, junior comedy and performance major Case Lowe waited for laughter and sounds of amusement, but instead received a grid of thumbs-up and clapping emojis from classmates on Zoom.
Lowe participated in Columbia's "Comedy Studies at The Second City" program this spring and said it was "incredibly bizarre" performing stand-up comedy remotely for his "History and Analysis of Modern Comedy" class due to campus closures.
The program allows students who have completed at least 60 credit hours to study comedy and satire for 16 weeks at The Second City Training Center, 1608 N. Wells St.
Lowe said most of his comedy sets come from interactions with friends and classmates from Chicago as it has been especially difficult to generate material back home in Indiana.

"There are just beats of laughter that you're expecting," Lowe said. "But with Zoom's platform, the audience members have to mute themselves so they don't distract from the dialogue … so you're dealing with a silent audience which just throws things off."
Lowe said he has adapted to using coronavirus-related jokes in his work because he views comedy as a form of political and social commentary, and to ignore the global pandemic would be "irresponsible."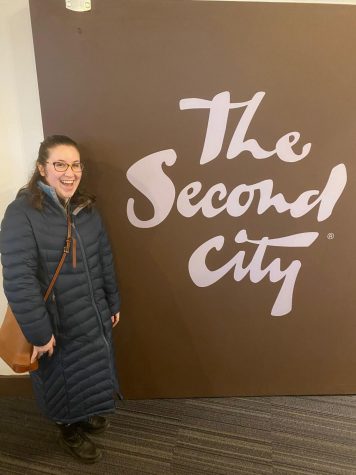 Comedy studies student Amy Ollove has set up three large lamps in her room to mimic stage lighting and has enlisted her parents to film and participate in some of her comedy sketches for the virtual student showcase.
However, Ollove said because she is currently living in Maine with her parents, she had to coordinate when she could perform so she did not disturb their work meetings.
"It sometimes feels nice that I have my own little crew, but it's also tough to perform at my full ability when I have to be worried about causing disruption in other areas of the house," Ollove said.

The biggest change for Lowe was the final student showcase transitioning to a pre-recorded video, which is available to view for free on the comedy studies spring 2020 website. Typically, he said, the showcase is a live, two-night performance at The Second City e.t.c. Theater, 230 W. North Ave.
The showcase features two different cohorts with their own sketch, titled "No Bits in the Bedroom" and "Pandemic! At the Disco." Additional content performed by a variety of the students is on the site as well.
Anne Libera, director of comedy studies in the Theatre Department and artistic associate at Second City, said during remote learning she felt the "awkwardness" of video chatting, with delayed responses or stuttered connection speed.
Libera said the new platform was a learning opportunity to reimagine what improvisation looks like online and how comedians can communicate in a different way. Students like Lowe agree.
"Since everything went online, instead of taking a more big picture view of what we're building towards, I have just taken things day-by-day and accepted new challenges as they come up," Lowe said.
Ollove said having to finish classes remotely made her miss the halls of The Second City Training Center, lined with photos of comedians like Tina Fey and Steve Carell.
"Being able to be in the same building as where your heroes have been constantly invigorates you every day to keep making comedy," she said.
Although some of her students felt like the semester was "ruined," Libera said for others, performing at Second City has been the best semester of their life.
"Laughter lifts everyone up out of their anxieties and sadness and reminds us that we have to keep going and keep trying," Ollove said. "Comedy is a very unique way of sharing ideas and helping people to communicate social issues… in a way that's fun and accessible."
The final student showcase can be found here.