REVIEW: 'Here comes the cowboy' for a sold out show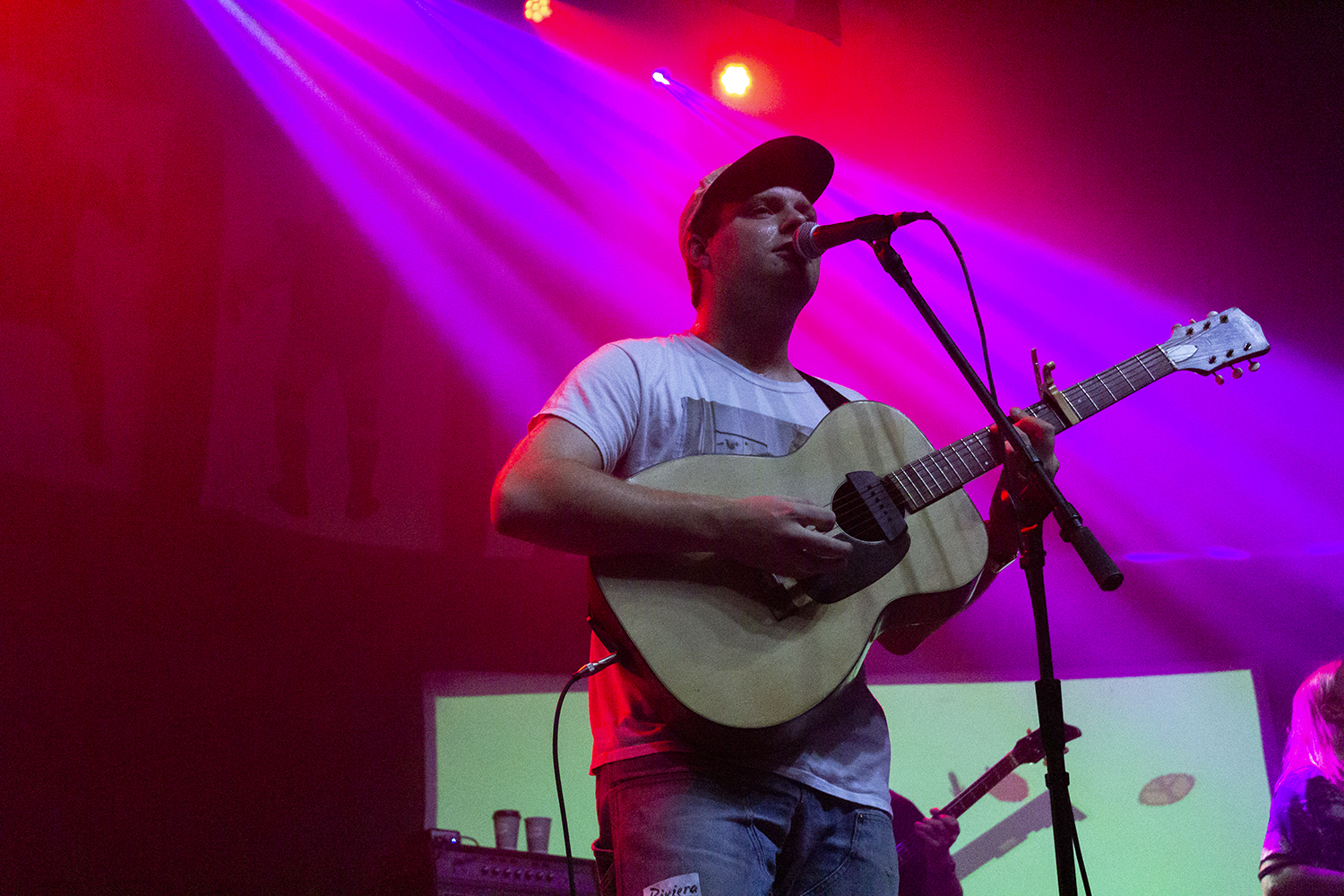 Canadian singer and songwriter Mac DeMarco graced the Chicago stage with his unique vocals and energy, delivering expected classics and delighting the audience with a rarely performed favorite.
With back-to-back performances, the Sept. 28 sold-out show at the Riviera Theatre, 4746 N. Racine Ave., was packed wall-to-wall.
Prior to DeMarco's set, the Japanese pop-duo Dustin Wong and Takako Minekawa kicked-off the night with rhythmic loops and percussion.
Rocking his signature hat, T-shirt, cuffed jeans and sneakers, DeMarco came skipping onstage, swinging his microphone around, starting with one of his more synth-heavy jams, "On the Level," for his return to Chicago.
As an excited long-time fan, it was nearly impossible to keep the camera steady while standing in front of the stage, as his powerful melody took over.
Although on tour for his latest album, "Here Comes The Cowboy," DeMarco mostly performed his adored classics, including "Another One." With the stage lights out, the crowd held up their phone lights to become one with the performance.
Although it was released in 2017 and is one of his most streamed songs off his "This Old Dog" album, this is the first tour DeMarco played "Still Beating" live, and fans went crazy for it.
While his discography of smooth, groovy tunes is more than enough to connect with his audience, his comfort on stage makes it feel like a dear friend is singing directly to each and every person in attendance, with a deep, soulful voice that sounds better live than on recordings. With a talent for wicked guitar riffs and even amateur drum skills, his voice isn't the only thing he has going for him.
Between his yelps, hearty laughter, talk of Portillo's Italian beef, picking up bras thrown to him on stage and dance moves people can't look away from, a Mac DeMarco show is not one to miss.