Remote students struggle with broadband inequities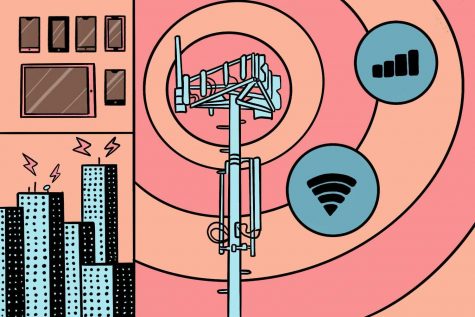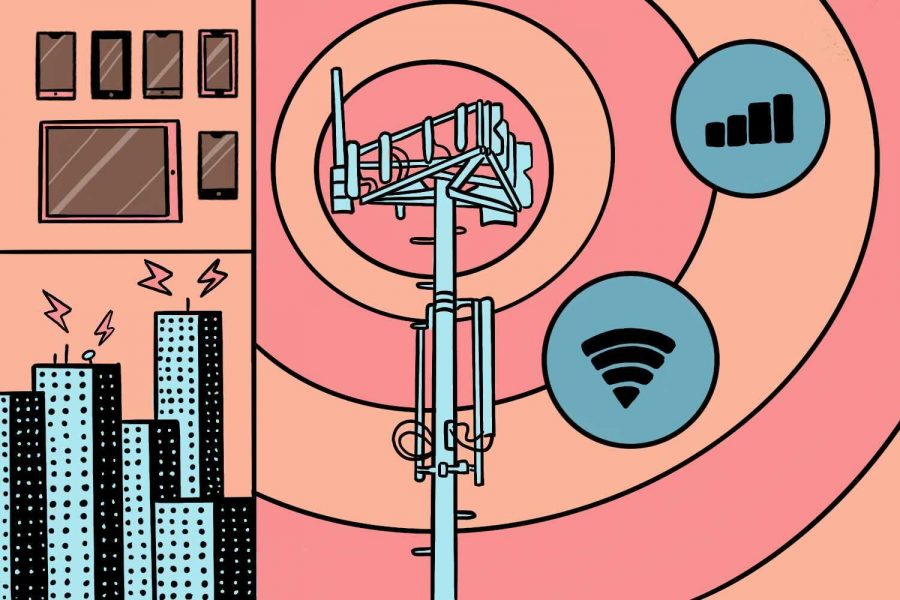 During the early days of quarantine in the spring, Brianna Burke's better school days happened when the lectures would actually load on her computer.
Burke, a former Illinois Valley Community College student from Utica, Illinois, said she had to use ingenuity to find ways to complete her schoolwork.
Without internet access at home, she used phone hotspots until her data dried up and she was forced to find other means of internet connection.
"I would have to go down the road and sit in my car outside of the gas station … because it had a McDonald's [Wi-Fi] I could connect to, or I'd go down to the Utica library also sitting out in my car," Burke said. "That issue was, 'I hope my battery on my computer stays working.'"
Burke is not alone. Across Illinois, 5.5% of people, or nearly 700,000 residents, do not have access to the internet, and there are even more people whose internet connection is slower than average, according to a Broadband Search data compilation.
With remote instruction ongoing in many places due to the coronavirus pandemic, an internet connection can mean the difference between class attendance and absence.
Robert Edlebeck, senior vice president and chief technology officer of Next-Level Technology Partners based in Paw Paw, Illinois, has helped connect principals, teachers and students to the internet during the pandemic by setting them up with equipment that receives a connection from internet towers within a 10-mile radius.
With more than 1,200 clients between DeKalb, Winona, Plano and La Moille, Illinois, he sees learning complications in schools that lack technology and funding.
"The bigger schools that are closer to Chicago or metropolitan areas—they do very well as far as getting their [internet] infrastructure," he said. "In the rural area, they have very minimal staffing as far as IT for schools. They are kind of behind on technology."
Although Columbia's campus is in the heart of downtown, many students are based elsewhere for remote learning and need technological help connecting to the internet for their classes.
Ed Medina, senior director of IT Operations and Security, said approximately 90 Columbia students have requested and received hotspots from Client Services. Wi-Fi access is shipped to students in the form of a phone with a hotspot.
Naysha Boyd, who graduated from Columbia in 2020 with a degree in fashion studies, received a phone from the school because she experienced internet connectivity errors due to a full house of people working remotely.
While the hotspot came with minor issues, in the long run it helped Boyd graduate.
"When I started my summer classes, the usage kind of slowed down," she said. "[But that] came with the territory of dealing with the pandemic. I probably would have finished [college] if I didn't have [the hotspot], but it would have taken a lot."
Connect Illinois, a broadband program designed to bring internet to everyone in the state, has received $50 million in grants since June 2019. However, the program's goal to complete its mission by 2024 could mean many Illinoisans will remain disconnected in the meantime.
Medina said he believes if the need for college-provided hotspots persists until then, Columbia will have enough resources to continue providing them.
On a national scale, short-term solutions like the Computer and Internet Equity Act—which would give low-income households access to broadband and phone service—and the Emergency Educational Connections Act, both co-sponsored by Sen. Dick Durbin (D-Ill.), have not made it past the introduction stage.
"This pandemic has highlighted the magnitude of the digital divide," Durbin said in a Sept. 24 email to the Chronicle. "Now more than ever, Illinoisans are relying on broadband so their children can keep up with their classwork and patients can stay in touch with their doctors."
Durbin said fixing the geographic broadband inequities should be a top priority, but until the government can address every corner of Illinois, communities will need to rely on short-term fixes of their own.
While Burke had to put a pause on her education at Illinois Valley Community College due to a lack of internet access and the continuation of the pandemic, she has heard from friends and family of one short-term solution implemented in some communities: Wi-Fi buses.
These buses are repurposed with the proper Wi-Fi routers and driven to various underprivileged neighborhoods so students have the ability to complete their homework, she said.
Edlebeck said if he were in charge of the state he would create a group to assess and reallocate school funding used for in-school services to instead go toward helping marginalized and low-income families—as well as families with a lot of children at home—secure an internet connection.
"Take some of the funding from transportation or student lunches or whatever it is, and put infrastructure in place to help better the communication between the schools and the students," he said.