Religion, culture, society: Students talk perspective on sexual identity
SEX ISSUE
---
Sex in college may be a concept that's difficult to discuss when navigating comfort, boundaries, identity, orientation and trust. Non-inclusive education is potentially more damaging to a students sexual journey according to the HRC foundation.
For students whose religion and culture heavily influenced their ideas about sex, this can be particularly harrowing. The Chronicle asked students to share how cultural, religious and even societal expectations have impacted their sex journey and awareness.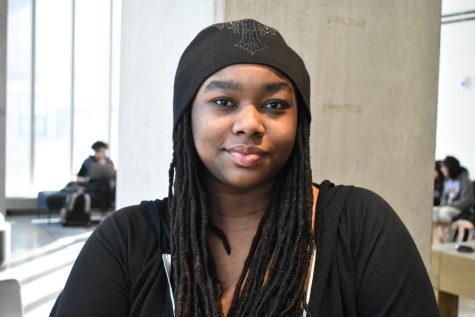 PATIENCE KIRKLAND (SHE/HER)
---
Patience Kirkland, 19, sophomore photography major, said she's able to have a healthy perspective on sex and female sexuality because her family had conversations with her at a young age. "Those early talks impacted me in a way that I know what to choose for myself, and I know that I have the right to have my own sexual life."
Even outside of their families, some students said their schools didn't provide adequate resources or information either.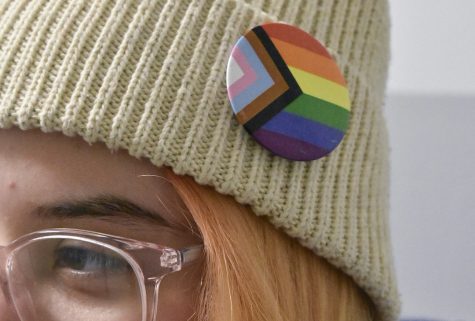 AALIYAH STOTTLEHEIMER (SHE/THEY)
---
Aaliyah Stottleheimer, 19, a sophomore photography major, grew up in a Catholic Mexican-American family. They were constantly being referred to as a woman that's expected to marry a man someday.
"You're going to get married in a church, and your purpose of marriage is to produce babies," Aaliyah said referring to comments their parents have told them.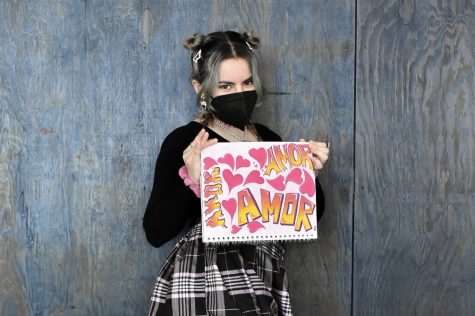 AMOR MORALES LÓPEZ, (HE/THEY)
---
Amor Morales López, 20, a sophomore film and television major, had similar experiences growing up in a strict, religious Latin family. López said he was too guilty and ashamed to explore his sexuality or engage in sex. "I really felt like I couldn't do anything when it came down to my sexuality."
He said he has had no access to LGBTQ+ or sexual health resources.
His mother, a practicing Catholic, reinforced her own ideas about faith, which created "a sense of guilt that's placed onto anything that has to do with sexual activities."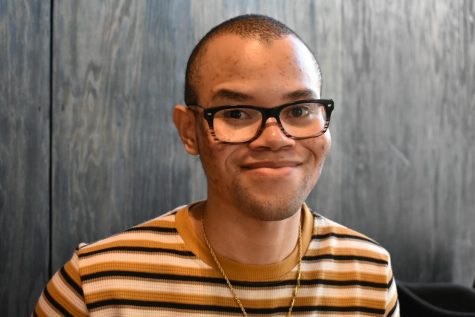 CASHIMER KING (HE/HIM)
---
Cashimer King, 26, a senior acting major, sits in the student center on Thursday, Feb. 2. He said his religion has "impacted him tremendously" when making decisions regarding his sex life.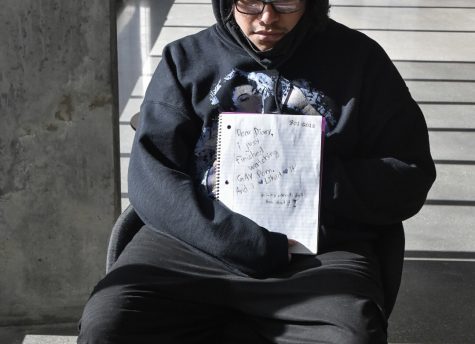 ANDREW MARTINEZ (HE/HIM)
---
Andrew Martinez, a 20-year-old sophomore fashion major, said his Catholic faith often made him feel isolated. "I do believe in God; however, because people have taught me about God in very harsh ways, it made me want to dissociate from that religion."
His family does not adhere strictly to the practices of Catholicism but their faith nonetheless shapes their viewpoints on homosexuality. As a gay man, this isolated him.
In public school in Chicago, "the only type of sex that we got educated on in school was straight people sex." Martinez said. The lack of LGBTQ+ resources and education can lead to constant confusion, dangerous situations and broken relationships with family, he added.
When his mom found out about his sexuality, Martinez said "My mom wanted to take me to a mental hospital and convert." Growing up with feeling alone, he discussed how sex and identity remained a topic that's constantly dismissed.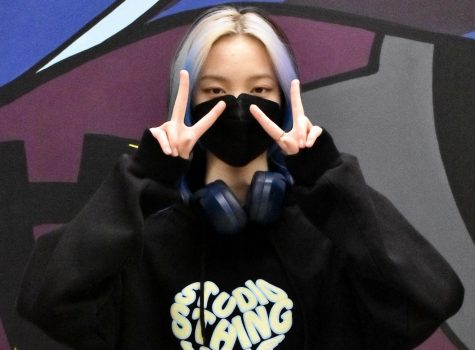 VICTORIA MA (SHE/HER)
---
Victoria Ma, 20, a sophomore illustration major, grew up in China where the education system only teaches "what's different between a man's body and a woman's body" for sex education.
She had to build her sex awareness on her own.
"I was in second grade and I accidentally clicked on this website and I knew something about this at a young age," Ma said.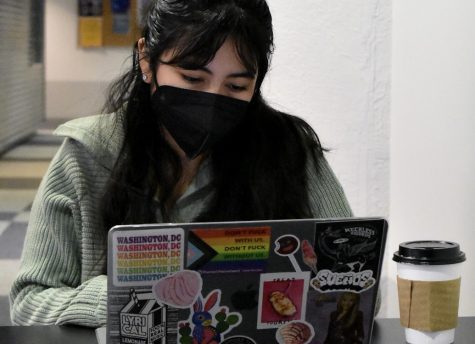 MIA MARTINEZ (SHE/HER)
---
Mia Martinez, 21, a junior photography major, said sex education at her high school didn't educate students on how to have safe sex.
"They wanna scare people into abstinence," Martinez said.