Ready, set, undress: Hundreds run in their undies for charity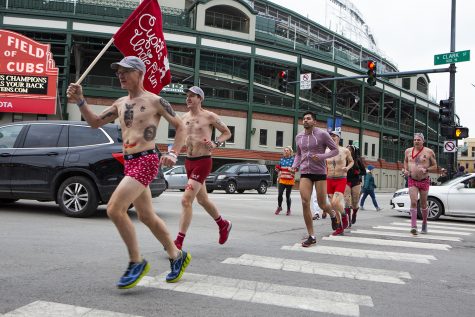 For most people, running through the cold in their underwear seems like a good idea only after a long night of questionable decisions. But for more than 300 people, it is the best way to donate money.
On Saturday, Feb. 8, Cupid's Charity, a non-profit raising money for neurofibromatosis research, hosted its eighth annual Cupid's Undie Run at Sluggers World Class Sports Bar, 3540 N. Clark St.
Neurofibromatosis is a genetic disorder that affects one in every 3,000 people and causes tumors to grow on nerves throughout the body, according to the Children's Tumor Foundation.
Started in 2010 by two brothers from Washington, D.C., Cupid's Undie Run has expanded to 27 different cities. In this year's Chicago run, more than $110,000 was raised, according to Cupid's Charity website.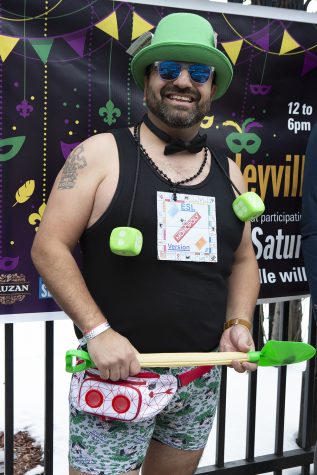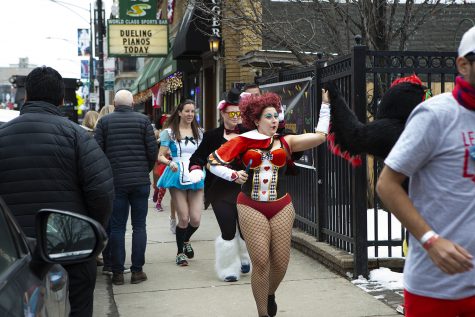 Run Director Drew Thompson, who first became involved with Cupid's Undie Run in 2015 after being convinced by friends to run in Denver the previous year, now wants to share the experience while raising awareness of neurofibromatosis.
"This is a really good way to get the message out, and it's done in such a way that it's easy to get involved," Thompson said.
The run is one mile long with a route around Wrigley Field and back to the Sluggers where participants can reward themselves with piano tunes and booze. Runners can raise their own funds in a group or by themselves and see how they match up against each other once totals are announced.
Sporting a red blazer with boxers to match, Thompson told runners to dress in their "bedroom's best." But, he said the run usually turns into a Halloween party with different costumes.
Samantha Farrar and her husband have been participating in the Undie Run for five years. This year, they got their group to dress up as characters from Alice in Wonderland.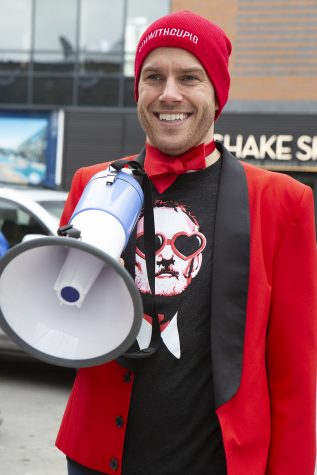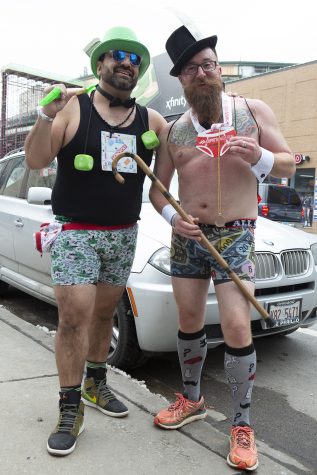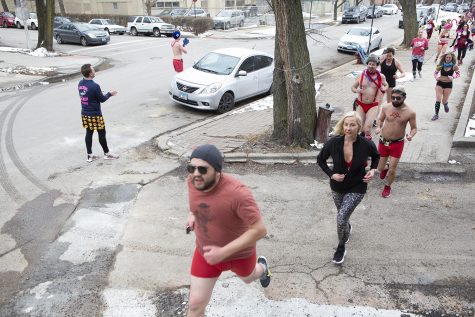 "The first year, it was really about running in our undies," said Farrar. "Then once we started running and realized it was to help end [neurofibromatosis] … it really started taking on a whole new aspect, and we were really excited to get more involved."
Matt Downey said this is his first time taking part in the undie run, and he sees it as a perfect opportunity to "feel the breeze."
"It's for a good cause and you get to run around naked—well, almost naked," said Downey, wearing only boxers and running shoes. "I mean, who doesn't love to run around naked? And if you got to do so to help children with an incurable disease, at the moment, why not?"
Though some might say the freezing 35-degree weather on Saturday was a pain to run in, seven-year Cupid Undie Run veteran Mike Lambert said the trade-off is well worth it.
"I always say it doesn't matter how cold or warm it is," said Lambert, who personally raised over $2,500 and ran as an unclothed version of the Monopoly man. "Me running outside in the cold for a few minutes isn't nearly as bad as what most of these kids are going through."