Q&A: 'Rent' actors live 'La Vie Bohème'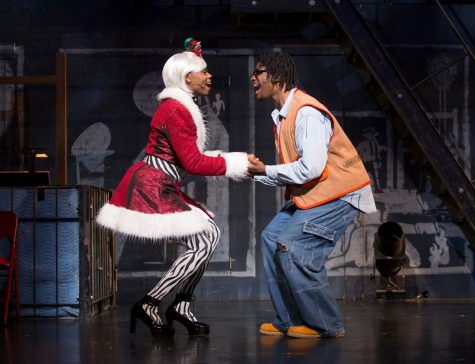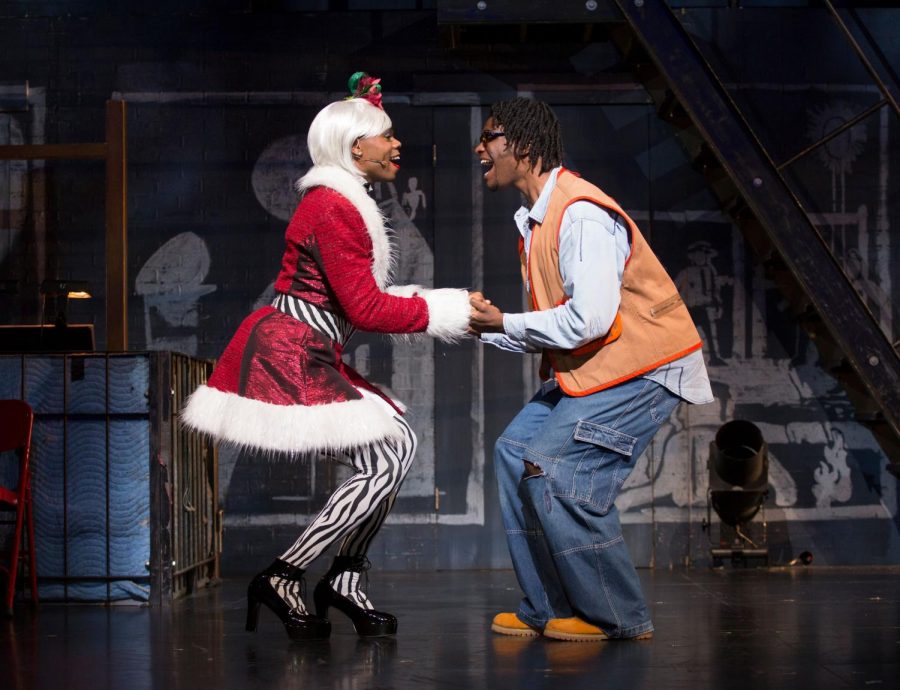 Javon King was originally auditioning for "Kinky Boots" when the casting directors ended up sending King to audition for the rock musical "Rent" instead. After a week of callbacks and auditions, King was cast as Angel Dumott Schunard, an HIV-positive street drummer and drag queen who loves to dance.
Logan Marks—who plays Mark Cohen, a nerdy filmmaker and artist—had five callbacks after the initial audition, where Marks sang "Moving Out" by Billy Joel, before being cast.
"Rent" the musical is in Chicago from May 10 through May 19 at the James M. Nederlander Theatre, formerly the Oriental Theatre, 24 W. Randolph St. The rock musical follows young artists in the streets of Manhattan's East Village as they struggle to survive in an era where HIV/AIDS is thriving.
The Chronicle sat down with King and Marks to discuss the ins and outs of performing "Rent."
CHRONICLE: Why is this show important to see?
KING: It's important because the message is … about living your life to the fullest and treating everyone with love and respect. That's why, along with other reasons, the show was so popular for [more than] 20 years. People come to the theater and they see all these different characters [that] they can relate with.
MARKS: Our show really deals with the AIDS epidemic, but thankfully that's not so much of an issue as it was back in the 90s. That doesn't mean there aren't still many terminal illnesses and different things where you have to remind yourself that life is okay, you are okay, you have people that love you, and that every day is special and you shouldn't take it for granted. Future generations will always be able to apply the message of measuring your life in love, and never taking a single day for granted.
How do you connect with your character?
KING: Although I am not a drag queen in real life, I am a part of the LGBTQ community. Just playing this part and knowing the history of the LGBTQ community in terms of the AIDS epidemic … I automatically felt a connection to the community. It means a lot for me to be able to portray one of the most iconic LGBTQ characters in musical theater history.
MARKS: It's a little scary how similar Mark and I are. Mainly we're both very observant people; that's essentially who Mark is. I am very keen on taking [in] my surroundings and noticing differences and similarities. We're both a little nerdy, a little geeky, not the super cool kid but still really fun to be around.
What has been the most challenging part of this production?
KING: Definitely how physical Angel is. I have these fringe pump heels on and I'm jumping off of tables, off of staircases, on to tables and running all over the place. Altogether, the role itself is just so demanding, but it's so rewarding at the same time.
MARKS: [For] one … just the stamina of the show. I've played principle characters before, but I've never really played a character that barely left the stage. Even though I might not always be singing or dancing in a specific scene, I'm always 'on' [and] I'm always part of the storytelling. This is my first really big opportunity, but it was less than a year after I graduated college. I went from zero to 100 very quickly.
(3:49 Javon) What has being part of this production taught you?
KING: It's taught me that life is really short and that you need to not worry about the little things. To be cheesy, the message of the show is: "No day but today." That's something that's so true and it resonates with a lot of people when they leave the theater because life is too short for you to let the little things really get you down.
MARKS: It made me really stop and look at my life and make sure … I don't take any days for granted … and to make sure I'm being the best person I can be. You never know when a day might be your last.