Q&A: Professor commemorates legacy of activist Fred Hampton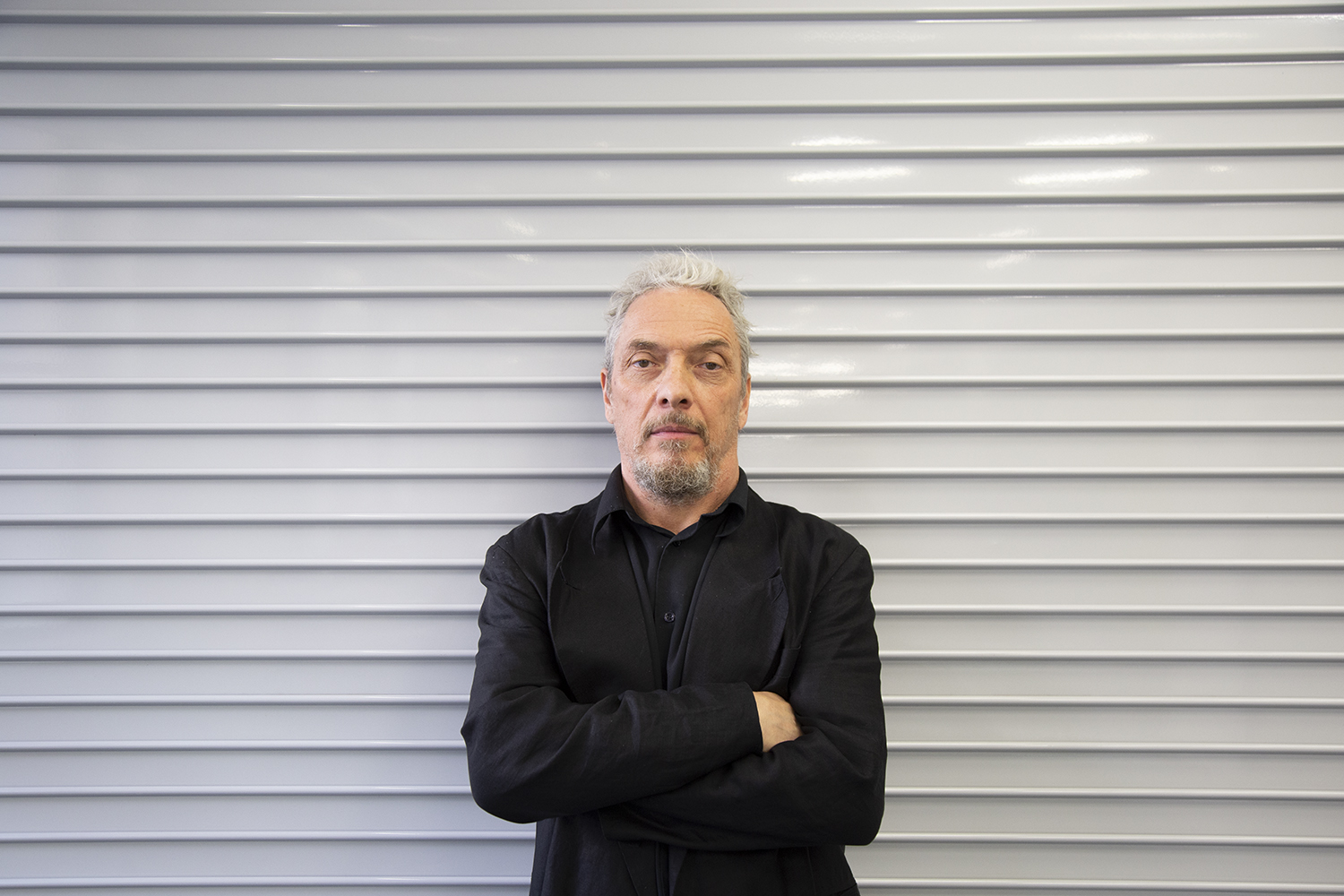 In 1969, activist and chairman of the Illinois chapter of the Black Panther Party Fred Hampton was brutally murdered by a Chicago police officer as he slept in bed next to his pregnant fiancée.
Tuesday, Dec. 4 marked the 50-year anniversary of the murder. To commemorate it, Associate Professor in the English and Creative Writing Department Gary Johnson wrote a 6-page narrative poem on Hampton's death.
Johnson's narrative, "Good and Dead," draws upon the 1971 documentary "The Murder of Fred Hampton," along with two books—"The Assassination of Fred Hampton" by Jeffery Haas and "Hillbilly Nationalists, Urban Race Rebels, and Black Power: Community Organizing in Radical Times" by Amy Sonnie—to sequentially tell the "bare-bones" story of the day it happened. As chairman, Hampton led rallies, worked with the People's Free Medical Center on Chicago's West Side and helped lay the groundwork for other civil rights organizations.
Johnson spoke with the Chronicle about his interest in Hampton's legacy and the impact his murder had on Chicago.
THE CHRONICLE: What inspired you to write a tribute to Hampton?
JOHNSON: It goes back to when Fred Hampton was a Black Panther. … I [came] to a Columbia College Chicago sociology class … in the '70s. The teacher there [showed] "The Murder of Fred Hampton," the film by Mike Gray, and it just blew the whole class away. I knew nothing about it until that film.
It [showed] the aftermath of what happened when the cops busted into the Panther safe house and shot it up and you're just thinking, 'How is this possible that the police could come into somebody's house and do these kinds of things?' I've ended up writing about race in Chicago for my whole career, based on that one class I had.
What impact have you had on Columbia students by writing about Hampton's death?
I've seen other tributes to him written in poetry … [but] I felt it was important to retell the story to a new generation. There's a context of the story that I try to get into the narrative, so new audiences coming to it can say, 'Oh my god, this really happened?' Well, here it is. It's in black and white.
How did you decide to  best to tell this story?
It's funny, this has been cut down, it's like six pages, but it's in poetry form, of course. It was 10 pages where I had … myself [and] my education coming to this subject matter going back 40 years. In the last draft of it, I cut myself out because it's not about me. It's about Fred and the organization, who the Panthers were and how they affected the city.
What is the significance of the narrative's title?
'Good and Dead' is the title of the piece. That's what the police said [when they] went into his room after they had machine gunned the room through the wall. … They came in and just shot through the wall, but then they went in … and that's when the cop says, 'He's good and dead now.'
With the retelling of his story, how can people prevent diluting history?
It all depends on who's holding the pen and who's telling the story. … It would be interesting to see as we sit here now … what is being reported in all the other news agencies [because] it's a national story. So, what are they saying about that story? Are they depicting it? And really what happened? Or is there going to be spin?
I would say as harshly as I'm telling it, I'm telling it as harshly because that's what happened. I mean, this guy was just wiped out. And maybe some people can't look at this version.
Read Johnson's "Good and Dead" narrative poem on Fred Hampton here.