Protesters break police lines, at least two arrested
At least two were arrested Saturday at the Stolen Kids, Stolen Land protest, where participants called for the closure of Heartland Alliance immigration shelters.
Heartland Alliance, an anti-poverty nonprofit based in Chicago, has been sheltering minors coming to the U.S. unaccompanied since 1996. When the Trump administration began instituting stricter immigration policies, Heartland started taking in children separated from their families at the U.S.-Mexico border.
Protesters gathered outside of Touhy Park, 7348 N. Paulina St., and marched toward Heartland Alliance's two shelters, the International Children Center, 1620 W. Chase Ave., and the International Youth Center, 1628 W. Morse Ave.
"Youth detention did not begin with the Trump administration," Benji Hart, a protester from Rogers Park, shouted after organizers handed them a megaphone. "Youth detention is at the core of U.S. history."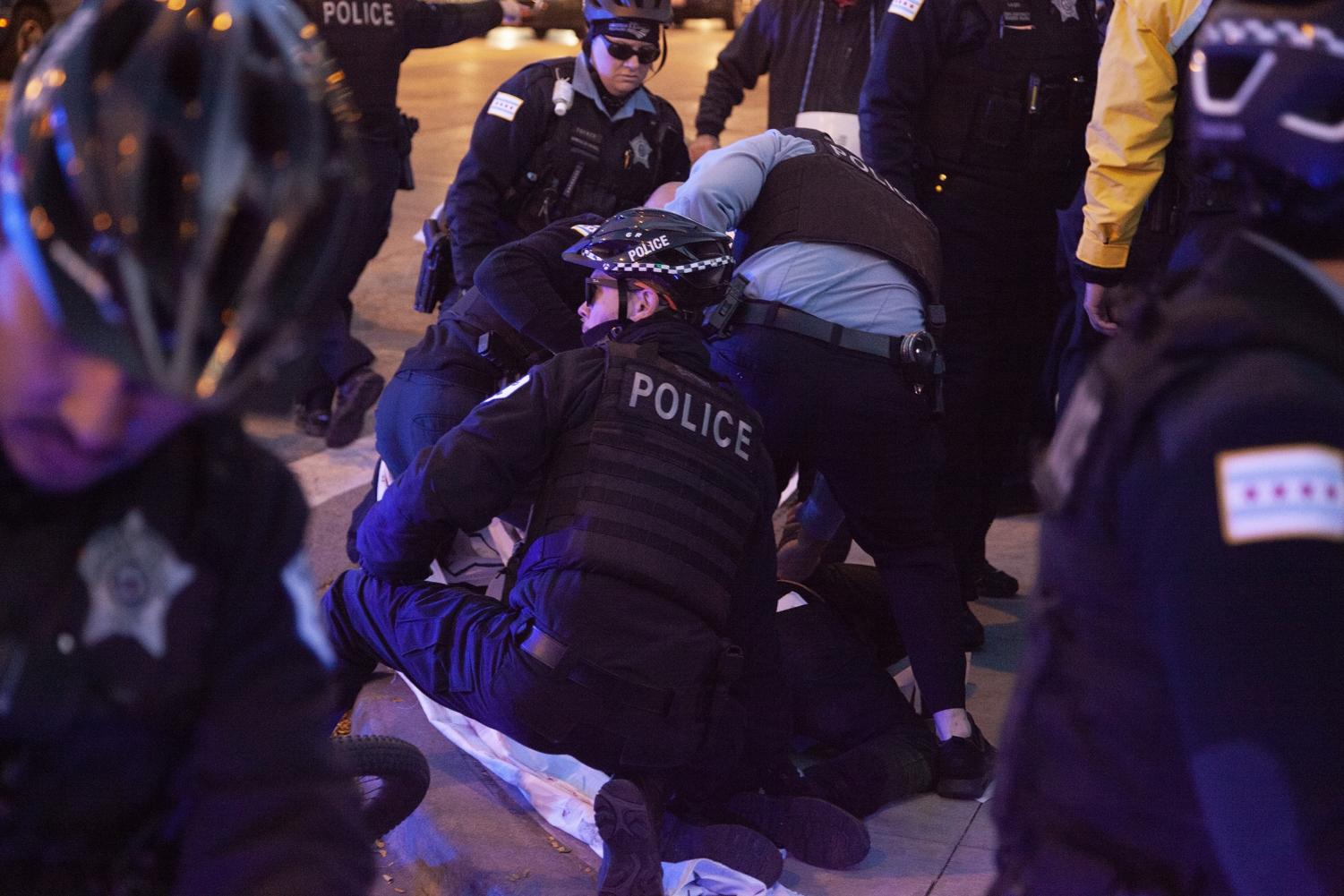 The first arrest of the night occurred just after 6:20 p.m. when a protester was tackled to the ground by police for obstructing traffic on the corner of North Sheridan Road and West Albion Avenue.
The protest continued, but came to a halt nearly 10 minutes later when police arrested another participant, again for obstructing traffic just outside of the Loyola Red Line stop, 1200 W. Loyola Ave.
A small group went to the 24th District Police Station to support the two protesters who were arrested. They spoke with a police lieutenant who told them that the two individuals who were arrested would be "out tonight," but would first be transferred to the 20th District police station.