Proposed SNAP bill offers state senate food for thought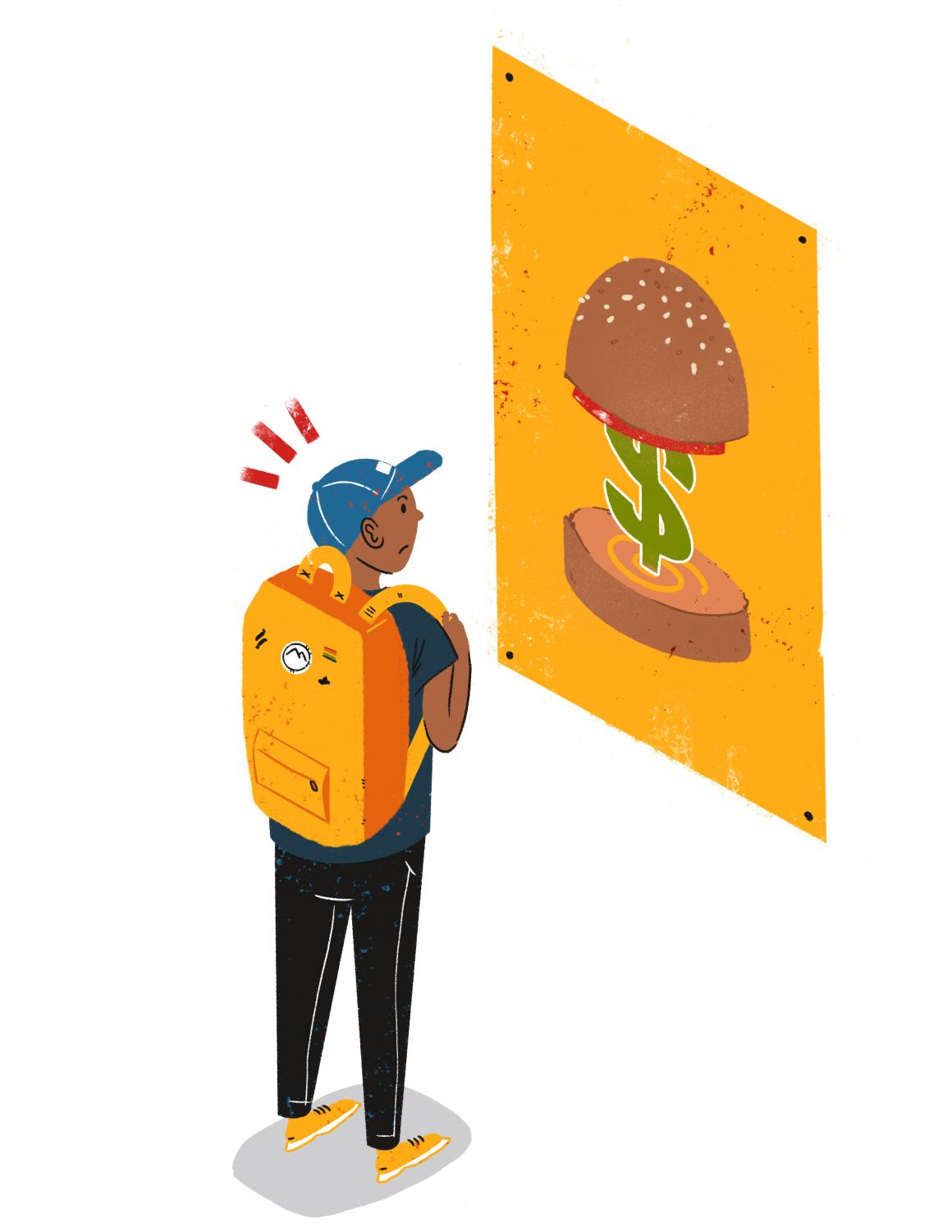 The number of Illinois participants in the Supplemental Nutrition Assistance Program have increased over the last year, but college students are still going hungry. A bill drafted in the state Senate could change that by increasing awareness for students who may qualify for the program.
Illinois Senate Bill 1641, drafted by State Sen. Robert Peters (D-Chicago), requires the Illinois Student Assistance Commission to identify and flag college students who are potentially eligible to receive SNAP.
The Chicago Coalition for the Homeless came to Peters with the bill to expand SNAP access, and he gladly brought it to the Senate, he said.
"I chomped at the bit to take a bill [so that] college kids of all ages are able to get food … and eat and have some security and dignity and safety," Peters said.
Having been unemployed, Peters said he understands how living with food scarcity and in a desperate state of mind can cause someone to make decisions that may negatively impact their life.
"Why would you want to stay in college when you have to struggle in so many other areas for something that doesn't guarantee you the prosperity you have been told you would get?" Peters asked.
Eligibility for SNAP is based on federal rules and will be determined in part by income reported on a student's FAFSA, a form completed each year by college students or their parents to assess their financial need. According to Senate Bill 1641, "… factors to be used to determine potential SNAP eligibility shall be prescribed by ISAC in consultation with Department of Human Resources."
"Let's make sure that people who fill out a FAFSA form get a notification that says they get food. Let's take one thing off their plate," Peters said.
The bill passed the Senate with a 46-1 vote on April 10. The resounding support surprised Peters, but he hopes the bill will continue to pass through the state House of Representatives and then to the governor's desk for his signature.
Junior music technology major Ben Brody said the current system puts a burden on the student to recognize their own eligibility.
"I'm sure there are students who don't know about it," Brody said. "It's hard to tell if I don't know about it because I don't need the assistance that it provides … or if it's a lack of [promoting] the program."
Kari Sommers, associate dean of Student Life and adjunct professor in the Business and Entrepreneurship Department, said the Student Life Office has previously posted notices on email newsletters that students may qualify for SNAP, but it was an in-house initiative, not due to a government request.
"We want it to be as available as possible," Sommers said.
Students who are reported as food-insecure by faculty members, students or themselves are referred to Student Life. After providing additional information, students are able to access ColumbiaCares, The Rack—an on-campus closet for clothing and toiletries—and Columbia Care Packages, Sommers said.
Columbia Care Packages encompasses the school's food pantry, located in Suite 307 at 623 S. Wabash Ave.
"It's very important to us that if a student is in need, they are treated with the utmost dignity and respect," Sommers said.
Sommers said Columbia Care Packages is in its beginning stages and is mostly stocked by Student Life staff, including Sommers.
According to Lambrini Lukidis, senior director of the college's News Office, "Starting in [the] fall semester, students will be able to apply any federal financial aid credit/refund to a campus card they will be able to use at the new food facility at the Student Center as well as other food facilities operated by Columbia College Chicago. This also will be open to students on a payment plan. We encourage any student struggling with food insecurity and other issues that jeopardize their ability to focus on or continue their studies to contact the Dean of Students' office."
Lynne Baker, director of communications for ISAC, said if the current draft of the bill is passed, it is possible ISAC could flag students who may not actually qualify for SNAP because ISAC has only limited information about students available beyond income qualifications.
"The information that's available to ISAC isn't really sufficient to say definitively [whether] a student is available for SNAP," Baker said.
The bill had its first of three readings in the House April 11. If passed, the law would go into effect in October 2020.
State Rep. La Shawn Ford (D-Chicago), who represents Chicago's West Side, said low-income college students have a unique disadvantage.
"There's this immediate deficit in the food program for college students," Ford said. "[When]you're in high school, there's a food program. You get free lunch [or] reduced lunch. But when you're in college and living on your own, there's no safety net."
Clarification 4/24/19 11 a.m.: This story has been updated to correct and clarify ISAC's potential limited role within the process proposed by state legislators.