Project Runway contestant Delvin McCray has done sew much after his time at Columbia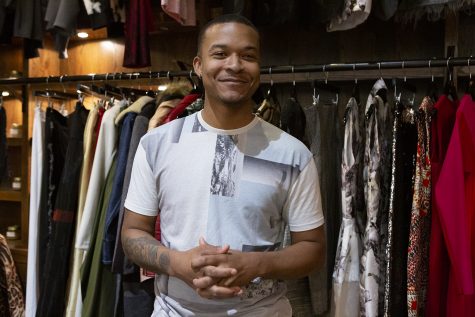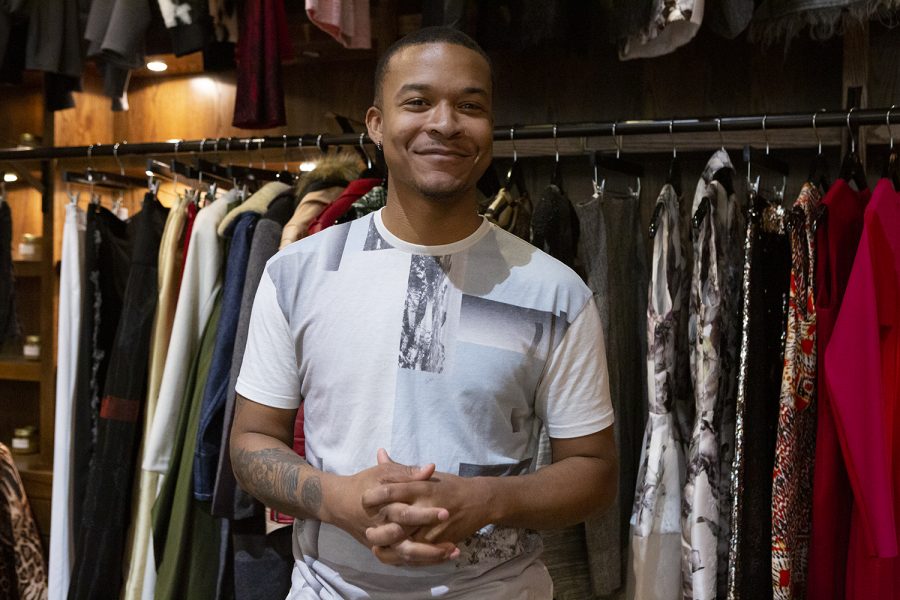 The Columbia community may have noticed a familiar face on this season of Bravo's "Project Runway": 2016 Columbia fashion design alumnus Delvin McCray.
Featured in the February, March and April 2019 issues of British Vogue, McCray is known for his timeless items that give a nod to dark romanticism with a touch of artistic flair.
While season 18 of "Project Runway" was pre-recorded, McCray remains on the show along with eight other contestants and said he wants to show the judges and viewers the craftsmanship and quality he puts into each garment, despite not having attended a world-renowned fashion school or being formally trained like some of the other contestants.
McCray said his biggest takeaway from the show is to follow his gut because, after receiving feedback on ideas he was hesitant about, he has learned to block out others' opinions.
"['Project Runway'] molded me [to be] better as a designer, and I was able to clearly see what my style is and what my aesthetic is as far as designing goes," McCray said.
McCray said fashion has helped him to express himself as an artist for the things he cannot express through words, along with functioning as a way to manage his anxiety and depression.
His creations begin with a concept in mind, then he finds the materials that best align with the story and the emotions he is trying to convey. Sometimes, he said the fabric inspires him when he designs with a specific one in mind.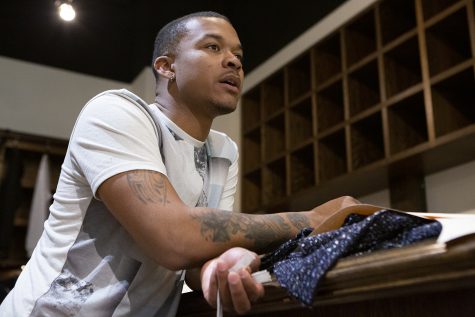 He initially began his higher education at Northern Illinois University for fine arts before switching to film and then to nursing, hoping to pursue a "more secure" career. But after taking a terminology class for nursing at NIU, McCray decided fashion design was the best choice.
"If I am going to possibly fail at what I don't love, I might as well go for what I do love and have fun while possibly failing," McCray said. "So, I switched to Columbia."
While the "cookie-cutter" classes he took at Columbia did not compare to the realities of the fashion industry, the college's professors and their real-world experiences were the most valuable takeaways for him, he said.
McCray would have preferred to be given a harsh dose of the reality of the industry by his professors so that he could have been better prepared for the real world, but he said he appreciated that the college was able to provide the foundations of his training and resources he still uses in his work today.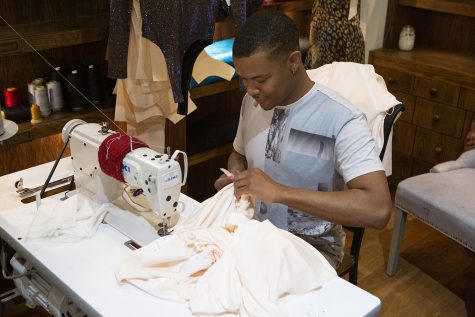 "From cutting techniques to sewing, construction to finishing, it's a lot of stuff that you have to learn that you didn't necessarily learn in class," he said. "If you don't intern, you're not going to find a job. Bottom line."
McCray has won multiple awards from various fashion competitions, such as the Richard Driehaus Design Initiative, the Chicago Fashion Foundation Fashion Competition and the Stanley Paul Fellowship Scholarship. He said he discovered them from a list of competitions Columbia listed and applied to every single one.
Currently, McCray owns a boutique in Block 37, 108 N. State St. unit 136, called Redd by Delvin McCray.

When he applied to be part of "Project Runway," McCray said it felt like a long shot because it was his second attempt. However, he said applying again two years later gave him the time he needed to be ready to compete in the high-stakes competition.
"One thing that my mentor [Sandra Henderson-Williams, a former adjunct faculty member] made me promise was to always pass down knowledge to somebody else," he said. "It's a $3.5 trillion industry. There's enough for everyone, so I'm always open to passing on knowledge and teaching other people."
You can watch McCray on "Project Runway" on Bravo Thursdays at 8:00 p.m. CST.