Professors hold panel to push for more accessible classrooms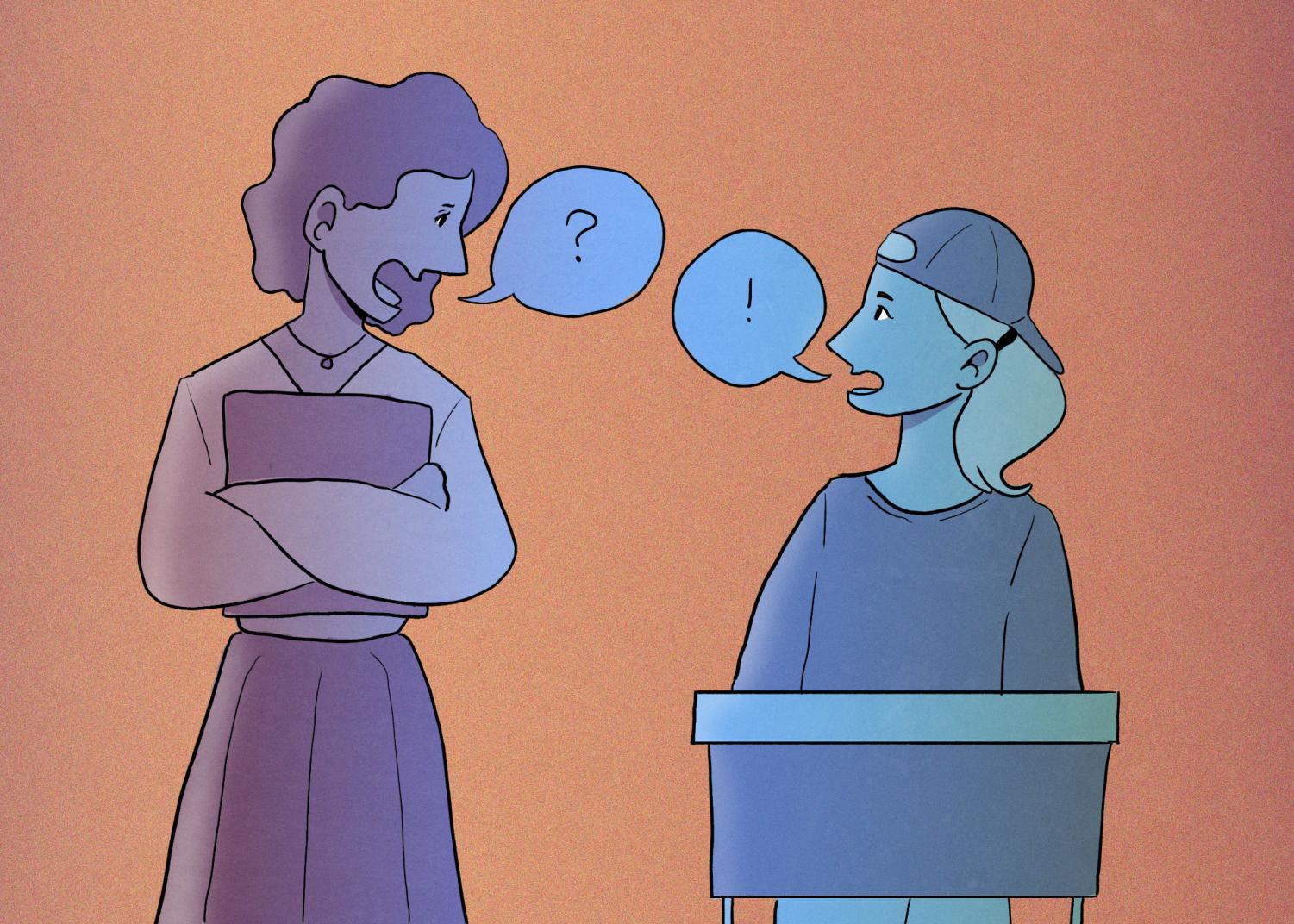 When Helen Rottier was an undergraduate student at University of Wisconsin-Madison, her professors assumed none of their students were autistic or neurodiverse so they "could talk about them in the abstract."
Rottier is, in fact, autistic.
She now cultivates her teaching methods from her own experience as an autistic student with bipolar disorder, as well as the assumption of neurodiversity in her classrooms.
"You are going to have students with disabilities, you are going to have neurodivergent students in your classroom — that's simply a guarantee," said Rottier, now a University of Illinois Chicago doctorate candidate. Her work, which includes teaching and community organizing, is connected to her research that focuses on academic access, ableism and the experiences of autistic and disabled students.
More than 5.4 million people in the U.S. — or 1 in 45 — over age 18 are autistic, according to the CDC, which calculated the rates in adults for the first time in 2020.
Rottier was on a Columbia-hosted panel on Wednesday, March 15 about the best practices for teaching neurodiverse students. The discussion was organized by assistant professors Grace Overbeke and Melissa Gamble and associate professor Jackie Spinner. The three were awarded a Diversity, Equity and Inclusion programming grant in 2022 to support interdisciplinary collaborative public programming across the college.
The panel was designed to help educators better understand how to create a more comfortable learning environment where they can better support neurodiverse students, including how to provide accommodations and how to avoid "othering" them.
Kaia Morrison-Burks, a third-year graphic design major, has ADHD and takes executive functioning lessons. She said she has dealt with many teachers that do not provide accommodations for her in class nor acknowledge the letters that specify her accommodation needs.
Morrison-Burks said it can be frustrating "when my accommodations do get met… [only] after I have initiated the conversation."
During the panel, Rottier said the four words she tells every educator to approach students with are, "high expectations, high support."
She also runs the cross-campus organization Chicago Coalition of Autistic and Neurodiverse Students, which Rottier said is open to Columbia students.
Other participants included Nick Johne, a Second City member and teacher of Improv for Autism, and Sandy Bruce and Jason Evans, the founder and program director, respectively, with the nonprofit Autism Improvised.
Evans runs multiple improvisation classes and spoke about the importance of variety in the classroom.
"The average human does not want to sit in a chair for 90 minutes," he said, adding that some physicality "even if it's the whole group standing up" is beneficial for all involved.
In reference to Columbia being an arts-based school, Morrison-Burks said "a lot of the classes are supposed to be fostering that creativity; you would think [professors] would embrace different learning styles — they don't do that."
She said that while some students may learn best in lectures, many students struggle to stay engaged and would benefit from implementing more diverse learning styles. "I don't think a lot of educators realize that," Morrison-Burks said.
Changing things up can help keep students engaged; however, Evans said it is just as valuable to provide a foundational structure — whether that means organized units or detailed outlines — for work, including how it will be graded and in what manner professors will be available to help.
One way he said this can be done is by creating anonymous surveys, so students feel comfortable providing honest feedback — the University of Wisconsin-Madison's Center for Teaching, Learning and Mentoring details how to do this on Canvas here.
"Really what's going to make your classroom accessible is that flexibility and that letting go of our own rigidity to co-create learning spaces with our students," Rottier said.