Professor quietly removed after allegedly showing student a pornographic video
Junior music major Jack Mahanes was studying for a midterm on a sofa in the lobby of the Music Center on March 6 when Frank Donaldson, an adjunct professor in the Music Department, walked up and "shoved" a cell phone in his face to show Mahanes a pornographic video, according to the student's report to the Office of Equity Issues.
Donaldson was removed from his teaching duties after the student reported the incident to Title IX investigators, The Chronicle has learned. The News Office declined to comment on the status of the professor's employment.
"The College investigates all reports of sexual misconduct, and does not comment on specific allegations," said News Office Senior Director Lambrini Lukidis in a March 14 email statement to The Chronicle.
Mahanes said he was stunned while Donaldson was giggling and smiling as he showed Mahanes the video for approximately 15–20 seconds. The video showed men organized into a line as they all engaged in anal sex with women.
People around Mahanes and Donaldson in the lobby did not seem to notice, Mahanes added.
"I almost wanted to give [Donaldson] the benefit of the doubt, … but then I thought: What if I'm not the only one?" he said. "I [thought] it might have been just a joke."
Donaldson has been teaching at Columbia since 1990, according to his LinkedIn profile. Mahanes, who knew Donaldson from his sophomore-year ensemble class, described him as a "nice guy" and a "goofy person."
Immediately after the incident, Mahanes told Adjunct Professor in the Music Department Nick Tremulis what happened, at the urging of Mahanes' friends. Following Title IX procedure, Tremulis immediately reported the sexual harassment to Sebastian Huydts, associate professor and acting chair of the Music Department, according to a March 12 email from Tremulis to The Chronicle. Tremulis declined to comment further.
Mahanes spoke with the college's two Title IX investigators, Janely Rivera and Verron Fisher, on March 8. They asked him for a lot of very specific details on the incident, he said.
"I could not be more grateful [for] … Huydts and [the investigators]. They could not have been more professional and efficient," Mahanes said.
When Mahanes saw Tremulis again on March 11, he asked if there were any updates, the student said. Tremulis informed him that Donaldson had been "fired," Mahanes said.
In a March 14 telephone interview, Donaldson told The Chronicle he was sorry his current students have to suffer for this, and said it was a "very sad, stupid thing" he did. He added he wants his job back and would like to appeal the decision.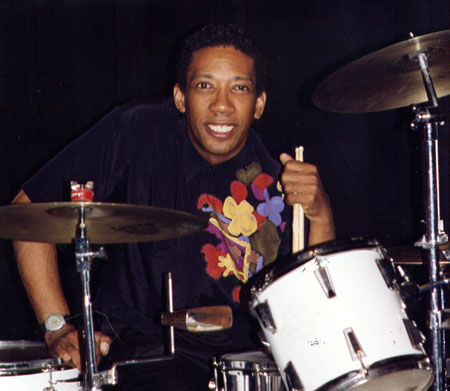 "I've helped a lot of students become professional musicians," Donaldson said. "This was not meant as a harmful thing. I am shocked, very shocked, that there was that kind of response."
Columbia College Chicago Faculty Union President Diana Vallera, whose union represents part-time faculty, told The Chronicle she is aware of the incident and that C-Fac is investigating the situation.
The college's timeline for investigating a sexual harassment complaint, including a hearing and determination, is mandated to occur within 60 calendar days, with the opportunity of appeal following the determination, according to the Anti-Discrimination & Harassment Policy.
Students looking to alert the college to a sexual harassment, abuse or assault incident are advised to tell any responsible employee at the college either in writing, over the phone or in person. Under Title IX guidelines and mandated training, the employee is then required to inform the appropriate officials immediately thereafter.
"This stuff does happen. There are professors that overstep their boundaries," Mahanes said. "We get emails all the time about crimes that happen at the Red Line, … but we're not told about stuff that actually happens on campus."
Despite his belief that the investigation was handled well, Mahanes said he wished he and other students had been informed on how the matter was dealt with, as no one from the college followed up with him or alerted him to Donaldson's employment status.
"I spoke up … because I didn't want this to happen to anyone else," Mahanes said. "You can't get away with this kind of stuff."
Correction 03/22/19 at 6:23 p.m.: A previous version of this article referenced the wrong discrimination policy. The Chronicle regrets this error.