Pride events across Chicago offer sober options to all ages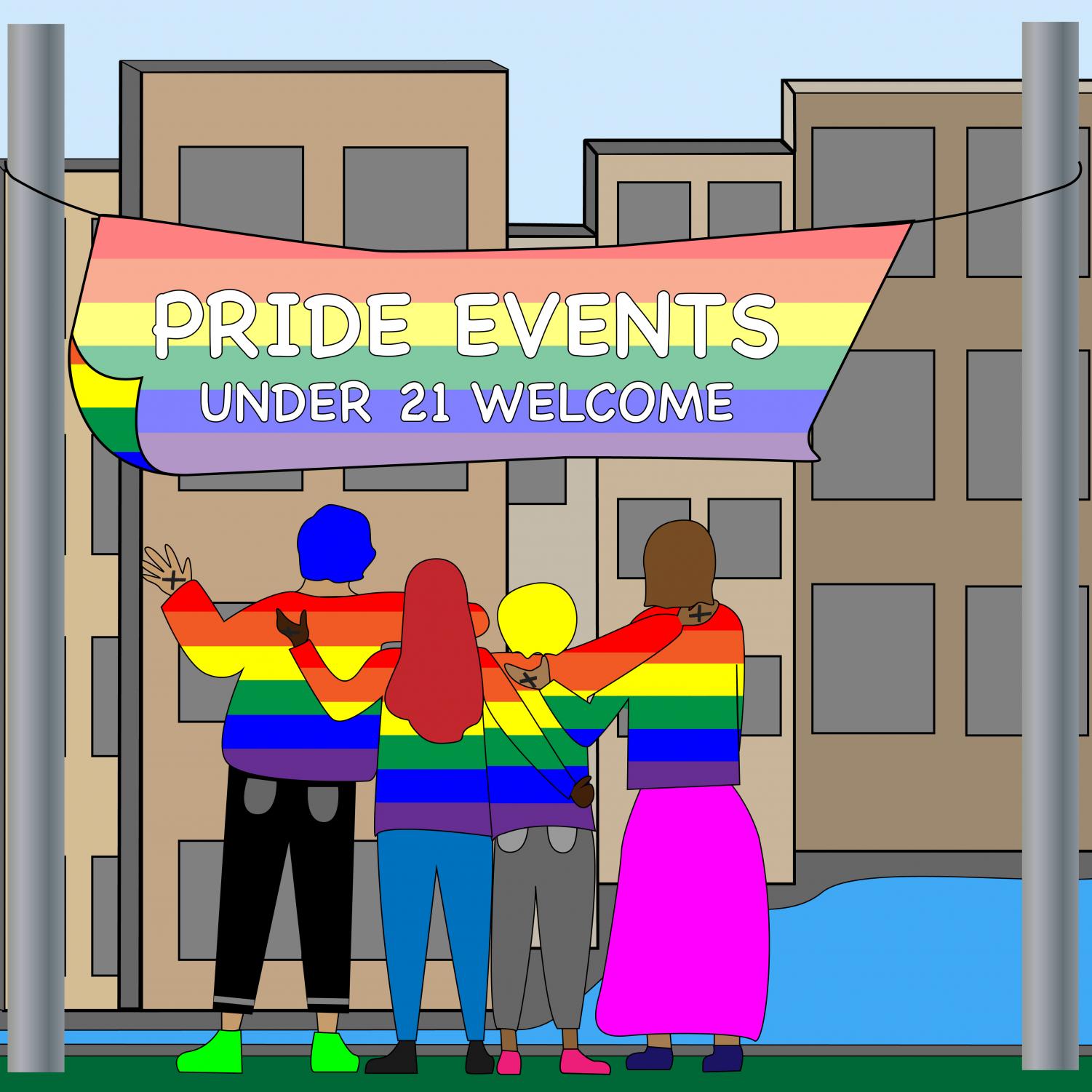 Events are popping up across Chicago throughout June in celebration of LGBTQ Pride Month, including the annual Chicago Pride Parade on June 30 and the new, and controversial, Pride in the Park , a ticketed event on June 29.
Tickets to Pride in the Park, which will feature performances from artists such as Iggy Azalea and Todrick Hall, cost $55. The event has received backlash from the community for its expensive cost of entry, which makes it inaccessible to many members of the LGBTQ community, according to an April 4 article from the Chicago Reader.
Many Pride events, such as drag shows and dance parties, are ticketed and take place in bars and clubs—available only to those above the age of 21. However, some organizations have started hosting events that are open to all ages, with options beyond alcoholic drinks.
Midsommarfest—a free Swedish street festival put on by the Andersonville Chamber of Commerce—takes place June 7-9, and has gone out of its way to be inclusive to LGBTQ people of all ages, according to Festival Director Laura Austin.
The Balmoral Pride stage, a stage dedicated to Pride, located at Clark St. and Balmoral Ave., will have entertainment such as drag shows, a Drag Queen Story Hour and even a performance by Broadway star Anthony Rapp on Saturday, June 8 at 7 p.m. The LGBTQ-dedicated programming will extend beyond performances though, as Austin ensured that there are also holistic resources available at vendors' booths.
"For the young queer person, we have a host of vendors who are queer identified, [and] our talent on all of the stages is a mix of cisgender, transgender [and] nonbinary queer individuals," Austin said. "We [also] have a lot of nonprofits here that cater to the LGBTQ youth and some service space organizations, so if they're looking for support or refuge if their homes is not such a safe place for them, they can find help here, too."
Navy Pier will also host a free Pride event on June 29 at 12 p.m., with performances from the Lakeside Pride Marching Band and the Gay Men's Chorus, as well as events for LGBTQ people and their families, according to Erika Taylor, director of Production and Operations for the Navy Pier's Arts, Culture and Engagement team.
Through a partnership with the Chicago Children's Museum, 700 E. Grand Ave., Taylor added there will also be events specifically geared toward children, including a craft station, where people can make rainbow beaded bracelets, and a Storytime with Drag Queens event.
"It's important to really highlight the families and the make-up of the LGBTQ community," Taylor said. "It's not just the parties, it's not just the drag queens and the spectacle of it all, there's a family and home aspect to it that gets lost sometimes, and it's important to us to really show the everyday ins-and-outs of everything."
On June 19, Center on Halsted, 3656 N. Halsted St., will host its annual Trans Ice Cream Social, a free sober event where transgender and nonbinary people, as well as allies, can gather on the Center's rooftop, listen to live music from the Lakeside Pride Marching Band and enjoy ice cream and donuts from two of the event's sponsors, Jeni's Splendid Ice Cream and Stan's Donuts.
According to Vanessa Sheridan, director of gender equity and inclusion at Center on Halsted, the event has seen increasingly more and more participants since it began four years ago, when she started it initially as a way for people in the trans and nonbinary community to socialize and network.
Sheridan chose to create an event without alcohol because of the substance abuse issues that many in the trans community have. A byproduct of creating this sober space is that he event is accessible to people of all ages.
"We have all ages, everything from young kids on up to seniors. We have people of all sexual orientations, all gender identities, all races," Sheridan said. "It's a wonderfully eclectic mix of folks who come to this event, and it's great just to see the community showing up and talking with people that they might not necessarily have a chance to talk with sometimes."
According to Austin, it is important to make sure that even at events where alcohol is available, people should be comfortable choosing not to drink.
"In this day and age, with the propensity for our LGBTQ youth to feel isolation, we don't want them to turn drugs and alcohol," she said. "They can come, they don't have to drink, they can get a lemonade or an energy drink and they can dance and have fun here and be surrounded by people who love and support them."