Preservationist and faculty member Raymond 'Terry' Tatum dead at 64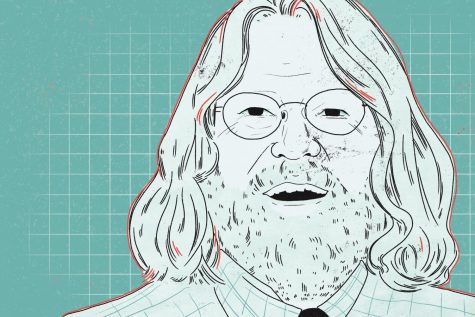 Raymond "Terry" Tatum, an adjunct faculty member in the Art and Art History Department, Chicago historian and preservationist died Friday, Jan. 31 at the age of 64.
"He had a pretty active life and a pretty full one," said Tim Wittman, Tatum's friend and fellow colleague of more than 35 years in the Art and Art History Department. "[We] feel like we got cheated out of 16 or 18 years of Terry's brilliant mind and extremely funny sense of humor."
Tatum died of complications with leukemia, said Wittman, a part-time faculty member.
Born and raised in Kentucky, Tatum's work as a historic preservationist began in the early 1980s when he moved to Chicago and joined the staff of the Commission on Chicago Landmarks. 
He also did fieldwork for the Chicago Historic Resources Survey, a decade-long effort to determine the historical and architectural importance of all city buildings and structures. Tatum retired from work with the city in 2014, although he also served on the Illinois Historic Sites Advisory Council until his death.
Throughout his career, Tatum amassed knowledge of Chicago history and architecture, said Amy Hathaway, a former co-worker of Tatum's and current national register and survey specialist at the Illinois Historic Preservation Office.
"He was a mentor. He was a colleague," Hathaway said. "It's going to be hard to fill his shoes."
In 1995, Tatum brought his expertise to the classroom when he was hired as an adjunct in Columbia's Art and Art History Department. Tatum saw his students as future colleagues in the field, Wittman said, and equipped them with both the practical and theoretical knowledge needed for such work.
In 1999, Tatum joined the School of the Art Institute of Chicago's Historic Preservation graduate program as a visiting professor.
Anne T. Sullivan, an assistant professor in the Historic Preservation program at SAIC, was a friend of Tatum's. She said his role and work at SAIC was integral to the formation of the Historic Preservation department.
He was serious about what he did, Hathaway said, both inside the classroom and outside of it.
"He will be missed by so many people," she said, "not just his knowledge, but himself."
Tatum was also an LGBTQ+ rights activist, Wittman said. He advocated for marriage equality and donated his time to organizations supporting the LGBTQ+ community legally and emotionally.
Tatum was preceded in death by John, his husband of 35 years. He is survived by nieces Leigh and Kathryn.
Friends of Tatum are organizing a memorial service for an undetermined date in March.