Part-time faculty to receive additional payment for online transition; college to limit 'surveillance' of instructors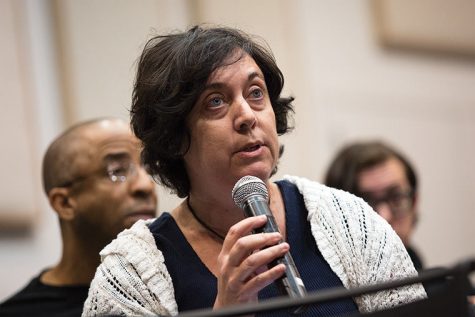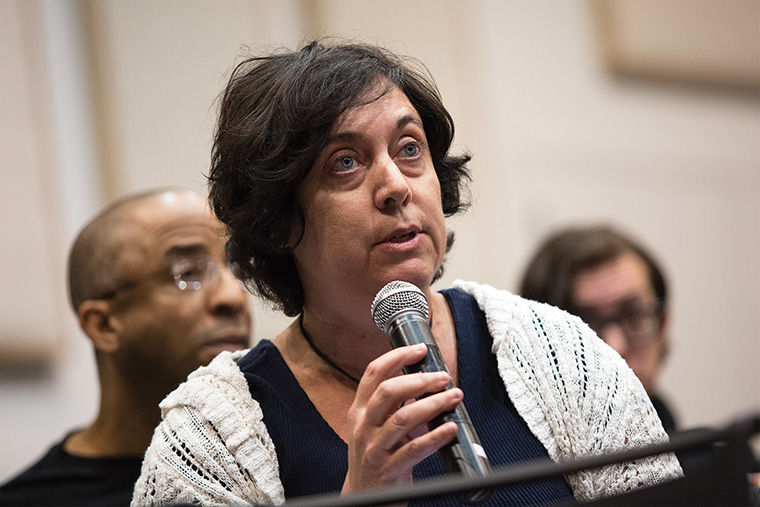 Part-time faculty will receive an additional week of compensation for their work in transitioning courses online during Columbia's three-week "pause." The union representing part-time faculty members also negotiated a limit to what it called "surveillance" from department chairs during remote learning.
The compensation agreement was addressed in one of two additional Memorandums of Understanding, or MoUs, agreed upon between Columbia's part-time faculty union and the college. The first MoU, signed March 26, outlined expectations and protections regarding remote learning.
The second agreement surrounding additional compensation, signed April 6, hones in on secondary issues the first MoU could not reach, such as pay, said CFAC president Diana Vallera, an adjunct faculty member in the Photography Department.
According to the "Memorandum of Understanding: COVID-19 Pandemic Phase 2," part-time faculty members will receive an additional week's worth of payment for the work done during the transition. Those funds will be dispensed in the April 30 payroll disbursement.
Depending on a part-time faculty member's number of courses taught, the number of credit hours per course and their seniority status, they can expect additional compensation ranging from approximately $300 to $900 before taxes, according to Vallera.
Brian Plocharczyk, a part-time faculty member in the Communication Department, said he spent nearly 18 hours transitioning voiceover classes online. In addition to his "Intro to Voiceover" class, he said he also helped other faculty move their classes to remote learning.
"As an adjunct, I've never felt more like a full-time employee than in the last three weeks," he said.
Plocharczyk spent the past few weeks testing out Zoom calls with his wife, following up with students and scouring the internet for instructional videos to complement his instruction. He expects to spend additional time in the coming weeks working with students to handle technological issues.

Vallera said the union contributed $70,500 from unused faculty development funds to help pay adjuncts because the college said it could not pay the full amount, though the college did contribute $261,500. Part-time faculty members who taught only online classes will not get an additional week of pay, according to Vallera.
The agreement also states that the college "does not intend to extend" the spring semester beyond the original May 15 end date, barring any unforeseen circumstances.
Lambrini Lukidis, associate vice president of Strategic Communications and External Relations, was not available for comment as of press time.
The third agreement—signed Wednesday, April 8—limits department chairs' access to Canvas pages they do not directly oversee. The document said that on March 11 department chairs were given "teacher-level" access to instructors' Canvas pages, which would allow them to adjust courses and assignments without the professors' consent.
Vallera said the union became aware of the teacher-level access after part-time faculty complained that their department chairs were contacting them about issues they would not have known about unless they had access to Canvas, including critiquing teaching styles.
"Surveillance by administration reveals a lack of trust in part-time faculty as professionals," Vallera said in an April 13 email to union members. "It undermines academic freedom and circumvents evaluations."
Vallera said this was "disheartening" and a violation of academic freedom, adding that it might not create a safe environment for students who share "sensitive or difficult" topics with their instructors.
"It became evident that they were being monitored in a way they hadn't been before," Vallera said. "If someone were to walk into a classroom unannounced, students would be at least aware, so would faculty."
In her email to members, Vallera said giving chairs this access was "a top-down, unilateral decision, which constitutes a change in working conditions, and so is subject to bargaining."
As a result, the MoU prohibits chairs from making changes to Canvas pages; monitoring Zoom class meeting recordings; monitoring instructors' emails with students; or using any information gathered from the Canvas page for future faculty evaluations, unless they have the instructor's written consent.
While Vallera does not expect to bargain for a fourth MoU during the Spring 2020 semester, she does not know if any additional MoUs may become necessary.
"Honestly, I feel that the union and college have done amazing work together to prioritize and address what would be needed for faculty," Vallera said.