Opinion: We need more safety training and professionalism on film sets and in film schools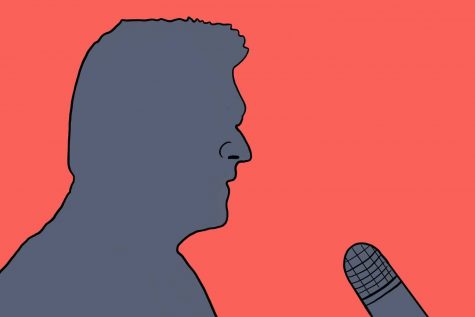 In Hollywood and on small-scale film sets, safety must be taken seriously—or more people could die.
A prop gun thought to have been discharged by Alec Baldwin killed cinematographer Halyna Hutchins on the set of "Rust" in New Mexico on Oct. 21. The gun was announced to be a "cold gun" — meaning there were no live rounds in the weapon — by assistant director Dave Halls. But the weapon was loaded with live ammunition, unbeknownst to Baldwin.
In a December interview with ABC News, Baldwin said he "didn't pull the trigger." 
The incident was undoubtedly a tragedy. The news jarred me especially because it involved such a well-known and liked actor.
There are lessons to be learned here, and schools like Columbia should pay attention. 
While the investigation continues, some blame Baldwin for the accident, some Halls and some the armorer who had little experience in this position.
So, who slipped up?
"Rust" armorer Hannah Gutierrez-Reed told People Magazine she had no idea where the live rounds came from. Gutierrez-Reed is inexperienced. She was also blamed for two accidental gun discharges on the set of "The Old Way" starring Nicolas Cage.
Halls was fired in 2019 from a set when a prop gun discharged and inflicted a minor injury to a crew member. 
Both Gutierrez-Reed and Halls, the two people responsible for safety, had been accused of putting fellow crew members in danger in the past. Their past actions should have been red flags for the producer who hired them. 
The New York Times reported the set was disorganized from the beginning of filming, and there had been two previous accidental discharges of weapons. Some crew members had already resigned before Hutchins' death.
Producers should be creating and managing the team and dealing with logistics. If conditions were unsafe this early on in production, this is a producer ignorance problem as well. 
Columbia College Chicago junior Louise Bean has had experience acting as head weapons wrangler for another student's thesis film titled "Sinking," and they shared a bit about the process.
"The basic job as a weapons wrangler on set is to supervise, maintain, load and hand-off weapons," Bean said. "The only people permitted to touch weapons on a set are usually the wrangler and the actor handling the weapon."
It was reported that Halls was the one who handed the gun to Baldwin — another mistake by the crew. That responsibility belonged to Gutierrez-Reed, as the film's armorer.
Why were live rounds on a film set in the first place?
"The term 'prop firearm' does not always necessarily denote a fake firearm, but instead any firearm used in the hands of an actor," said Bean. "This means firearms can not only be loaded with blanks but real ammunition. Some productions will use live ammunition once for sound and perform the rest with blanks."
Working with these weapons requires close attention. Every member of a crew must be committed to safety. Anisa Selenica, a 2021 Columbia alum, said she felt forced to quit a Chicago news television job because she did not think her co-workers cared about her safety. 
Selenica said she was on top of a truck to film a birds-eye view of a Fourth of July parade when a co-worker removed her ladder and told her to find her own way down from the truck. Selenica added that she felt her co-workers did not care that she was uncomfortable and were concerned only with getting the shot. A stranger watching this take place helped her down. 
"I immediately quit that day," Selenica said. "They didn't have any safety protocols, and I'm glad I quit when I did."
Selenica said that they don't teach students much about what to do in unsafe situations in film school.
"We learn from our college experience, but there are rarely boot camps or opportunities to shadow people on set," she said. "I feel like that has to change."
Film schools, like Columbia's, must do more to teach students how to be safe and respectful on set. Training and professionalism must start at the roots of every individual career.
Samantha Lamb is a junior majoring in filmmaking at Columbia. She has a concentration in screenwriting.