OPINION: Thank you, Robert Frank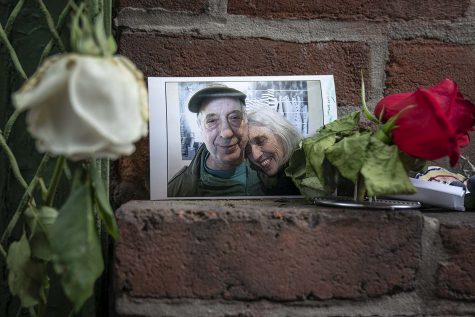 In vision and in practice, there has never been, and never will be, another Robert Frank.
A documentary photographer and filmmaker, Frank died Sept. 9 in Inverness, Nova Scotia. He was 94 years old.
Frank's vision was revolutionary in technique and in content. His art set the standard for the work of any documentarian or photojournalist, and, at risk of sounding indoctrinated, I do not believe the standard will ever change—simply because it can never be achieved.
Not only did his work set these stylistic principles, but it also became synonymous with American life itself, influencing culture from end to end.
Frank immigrated to the United States from Switzerland in 1947, having grown tired of his home country that he considered "small-minded." In 1955, Frank embarked on a cross-country journey funded by a Guggenheim Fellowship and produced more than 27,000 images. This journey would later become the photographic book "The Americans."
The book was published in the U.S. in 1959 and consisted of 83 photographs, each one deciphering the collective subconscious of a nation battling an identity crisis. It pushed through the country's starry-eyed façade, presented evidence of the socio-political issues at hand and told Americans: "This is who you are."
Many years later, in a high school classroom, I would discover Frank and say, "This is the kind of photographer I want to be."
Frank's death has sparked much introspection over the past few days. I have started viewing my own film that is months old. I have poured over my copy of "The Americans." I have recalled a few pages of "American Witness: The Art and Life of Robert Frank," RJ Smith's biography of Frank.
I have never been a person who has heroes. Role models, perhaps. But "hero" always seemed like such a daunting word. I have always been cynical when it comes to identifying the people I would most like to emulate, for fear of them revealing some underlying debauchery that could come back to validate that cynicism.
But I can say with confidence, Frank's death feels different. Not just like a death in the family, but the death of something larger, something far more reaching.
I think it is fair to say we are all indebted to the artists we call heroes. The relationship is based on take, but there is no give. What can we ever give a master artist that would be adequate? Our affection? Our undying praise? Do we even have the right to call someone a hero?
I do not know what to say about the man who has given me so much to take in, so much to feel. Perhaps the best thing to say is a simple "thank you." Thank you for the work you created, for the time you spent and for the pieces of life you gave. Thomas Hoepker, a veteran photojournalist, in response to Frank's death, said it best: "Robert—I'm standing on your shoulders, but I can't even reach up to your belt."