Opinion: Rittenhouse self-defense strategy in court further divides US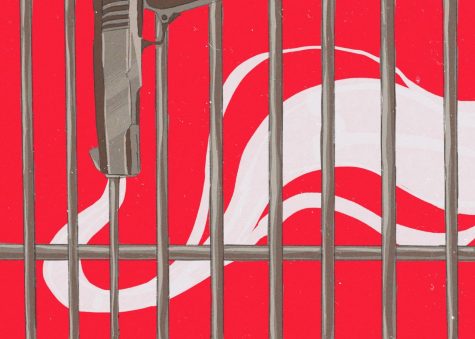 The not guilty verdict for Kyle Rittenhouse, a minor who shot three people, killing two and wounding one during a Black Lives Matter Protest in Kenosha, Wisconsin, on Aug. 25, 2020 shows how the issue of self-defense continues to divide the nation.
The implications of this potentially precedent-setting case law could have profound impacts on in-process and new cases moving through state legal systems that involve self-defense strategies. When future cases using a self-defense strategy are brought before a court in other states, they could cite the Rittenhouse defense.
The Rittenhouse case also brought attention to how self-defense strategies have been disproportionately applied across the country.
In 2010, Marissa Alexander, a Black woman, was convicted of discharging a weapon in Florida. During a deposition, her husband Rico Gray admitted to threatening her life and perpetrating domestic violence against her as well as other women. Gray recanted his deposition during Alexander's assault trial a few months later, leading Alexander to receive a 20-year sentence for defending herself.
After public protests, Alexander was offered a plea deal for three felony assault charges and was re-sentenced to three years in prison, including time she had already served. She was freed in 2015, but the Florida court failed to recognize Alexander's legal self-defense strategy, also called the "stand your ground" law.
The disregard or blatant obstruction of data about the criminalization of legitimate survival strategies against any number of violent acts perpetrated against women, girls, trans people and others is devastating. The dismissal of legal self-defense strategies by law enforcement, courts, prisons, schools and health institutions result in victim convictions.
Black girls, traumatized by sexual abuse after defensive reactions, are sent into the juvenile justice system at an alarming rate of 123 per 100,000 in the U.S., according to a study by the Human Rights Project for Girls, the Georgetown Law Center on Poverty and Inequality and the Ms. foundation for Women.
In Rittenhouse's trial, he testified he was forced to make his decision to shoot and kill both Joseph Rosenbaum and Anthony Huber, when each man grabbed Rittenhouse's assault weapon, citing self-defense. Rosenbaum threw a plastic bag, later known to have contained clothing, and Huber, possessed no firearm.
In another recent high-profile case, Ahmad Arbery, a young Black man in Brunswick, Georgia, had stopped to examine a home under construction while jogging in his neighborhood. He encountered three white men who assumed Arbery was an intruder. Travis McMichael, armed with a firearm, testified that he was forced by to make a "split second" decision to shoot Arbery when he grabbed McMichael's gun on Feb. 23, 2020.
In their defense trial, the three men accused of Arbery's murder — father-son duo Gregory and Travis McMichael and William Bryan — used a citizens'-arrest-turned-self-defense strategy. On Nov. 24 a jury returned guilty verdicts for all three men.
Rittenhouse and Travis McMichael's use of greater force via firearm turned both into aggressors resulting in Rittenhouse's full exoneration and McMichael's conviction despite both citing self-defense, demonstrating the difference between statutory laws in Wisconsin versus Georgia.
In a broader context, it can be argued that self-defense is on the collective minds of two opposing political philosophies, described as liberal versus conservative, currently dividing the American population.
During a Nov. 22, segment of the Morning Joe television show on MSNBC, Eddie Glaude, the James S. McDonnell University Professor and chair of the Department of African American Studies at Princeton University, stressed the collective absorption of the self-defensive role Rittenhouse played in court as representative of the U.S.
Glaude said Kyle Rittenhouse had become a symbol of defending the "white America" that believes it is under siege.
"There's a kind of madness at the heart of the country rooted in this insistence in what I'm calling a white innocence," Glaude said. "And that innocence is actually embodied in Kyle Rittenhouse, and they are defending him as such because he represents their desires, their aims, their ambitions. It's very dangerous, and we have to recognize it as such."
After the Rittenhouse verdict, Republican Rep. Madison Cawthorn of North Carolina called for supporters to be "armed, dangerous and moral," in an Instagram post, presumably in the name of self-defense. This ideology is reckless, moves far past reason and rests on a warped understanding of what is truly precious, the lives of human beings above all else. State and federal self-defense legislation must change to reflect the idea of equity that equips all U.S. citizens with equal measures of legal protection.
Until this happens, Rittenhouse will be seen as the national avatar for dubious legal self-defense strategies while victims of violence who used legitimate self-defense are convicted. Citizens have the right to defend themselves, but the legalization of future killings that will result by citing Rittenhouse in state courts amounts to a national manipulation of self-defense strategies.