Grad Column: One job quickly turned into a second family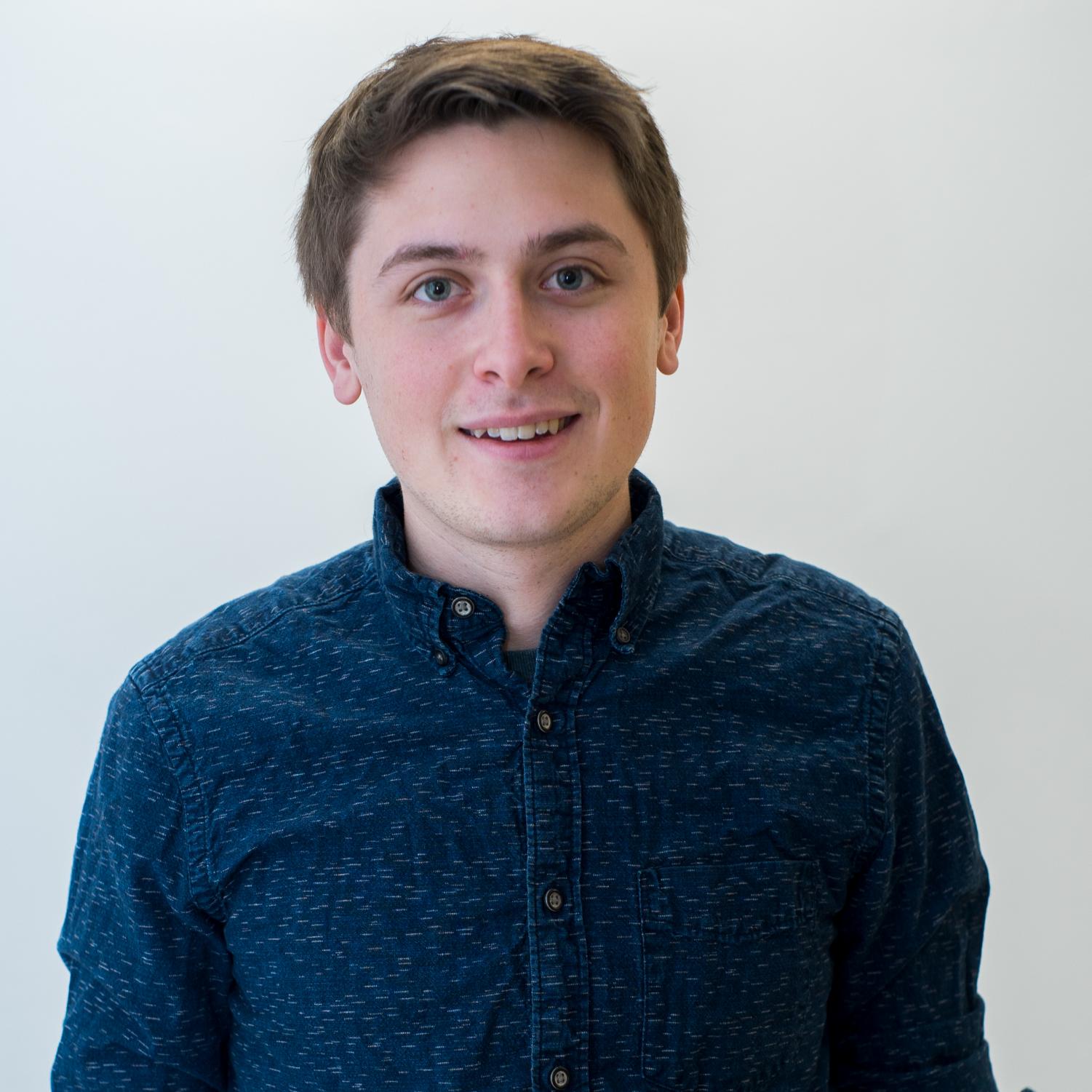 The last year and a half, The Chronicle has become my second home and, more importantly, my second family. One of the major reasons I am about to walk across the stage as a Columbia graduate is because The Chronicle has given me a sense of what it really means to learn, grow and become a professional in my field.
Before The Chronicle, I had a horrible experience at Columbia. Then one day during my junior year, I got a call from The Chronicle's former General Manager Chris Richert, after having sent my application in for the past three consecutive semesters. I want to thank Zoë Haworth and Zoë Eitel for taking a chance on some kid from the cornfields of Indiana who just wanted to show his work to the Columbia community.
As a late arrival to The Chronicle, I expected to go unnoticed and unappreciated. The exact opposite happened. People I didn't even directly work with came up to me and introduced themselves, quickly welcoming me into The Chronicle family. One of those people was another goofy kid, Blaise.
Blaise and I quickly became close because he was one of the only people in the office who could comprehend sports. We now regularly attend Cubs games, bicker like Michael Scott and Dwight Schrute of "The Office" and treat each other like brothers. Another person I've become close with is Lauren, who used to bother me about fact-checking my graphics. Since then, she has reluctantly joined Blaise and me on our shenanigans and become one of my best friends.
Our graphics team blows me away each week. Shane and Fernanda, you are some of the most talented graphic designers I have ever met. Patrick, I've worked with you my entire time at The Chronicle, and you never fail to impress me. Grace, thank you for being my right-hand woman and helping me in any way you can. I can't wait to see what's in store for you next year as you take over as Creative Director.
Halie, Ignacio, Orlando, Patrick and Steven: Thank you for being a wonderful photo team. Each week you continue to push out some of the best photos we've ever had. Mike, thank you for all you do, not only for the entire photo team but also for me. As photo editor, you continuously plan and execute great projects each week and have been an unbelievable help to our creative team.
Alex and Ethan, you have both been great additions to our staff and bring a strong storytelling aspect to our multimedia desk. I am blown away with the stories you tell through video.
Ariana, Molly, Micha and Blaise: You have all been like family to me. You put in countless hours for the betterment of The Chronicle each week. I cannot thank you enough for the support you've given me along with the other staff members. Blaise, Molly and Micha, I can't wait to see what you guys do next year to make The Chronicle greater than it already is. Ariana, thank you for taking me on as your creative director this semester and for dealing with my nonsense every week. I'm sorry I scared you when I decided to remote access my computer and print something at 11:30 p.m. when you were the only one in the office.
Travis and Curtis, you are both very new to The Chronicle and I appreciate your hard work because I know it isn't easy. I appreciate your lessons, advice and mentorship.
The Chronicle has helped me grow as a person and a professional and will always serve as a cornerstone to my college career. Now is the time when I am supposed to cry, but since I am The Chronicle's emotionless being, I will not partake in the crying session.