Opinion: Eating Disorder Awareness Week, let's talk about it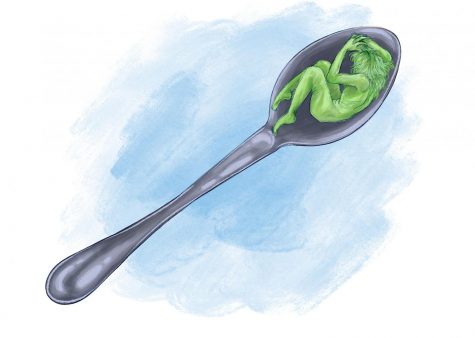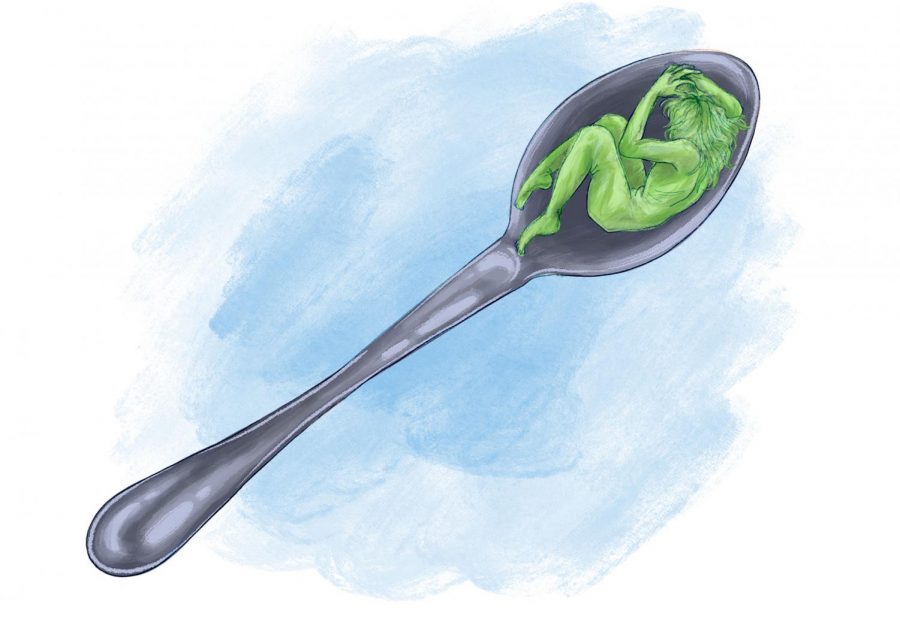 Editor's Note: This commentary centers around the subject of eating disorders in recognition of Eating Disorder Awareness Week, Monday, Feb. 24 – Sunday, March 1; the Chronicle apologizes for any discomfort this may cause.
As posts for National Eating Disorder Awareness Week come flooding into my timeline, I wonder: How do we talk about eating disorders? It might seem complicated, but it is simple: We must talk about them without encouraging and romanticizing them.
The conversation surrounding depression and anxiety has become more prominent and less stigmatized, but eating disorders are still often romanticized and misrepresented with well-meaning, yet sometimes inaccurate advice being more prominent. On Tumblr, there are accounts dedicated to pro-anorexia content using hashtags such as #proana and #anatricks. These accounts say things like "Black coffee is a meal, right?" and "Fat lasts longer than flavor or cravings."
In the worst moments of my eating disorder, I found these photos and posts comforting. They cemented that what I was doing was okay, even though I was slowly killing myself. 
When I went to the Association of Writers & Writing Programs Conference in Portland, Oregon, in 2019, I attended the panel "Writing About Mental Illness." At the panel, I was thrown by the moderator's approach to writing about eating disorders. We were told not to talk about our lowest weight, what we ate to lose and maintain weight or our exercise regimen.
While I understood she didn't want readers to mimic unhealthy tactics, it still felt wrong telling people how to write about their mental illness. These writers weren't sharing their experience to boast or encourage others to do what they did. Instead, they were sharing their experience because it is theirs to share, and in many cases, a way for them to heal and understand their disorder.
According to the National Eating Disorder Association, approximately 20 million women and 10 million men in America will have an eating disorder at some point in their lives. While these numbers may be shocking, what is even more distressing is how seldom eating disorders, their warning signs and their risks are included in the conversation surrounding mental illness.
While there are many mental side effects that come with an eating disorder, a few of the more serious physical effects include: stomach ruptures, fainting or dizziness, numbness in the hands and feet, hypothermia and death.
The double-edged sword of this conversation is that eating disorders need to be discussed, but the way they are currently being discussed is wrong. This discussion can be seen online or, in my experience, through policing writers and how they write about their eating disorder.
There are examples of beneficial conversations in the media regarding eating disorders. In the 2017 film "To the Bone," actress Lily Collins portrays a 20-year-old woman dealing with anorexia. While this film has many flaws and could be criticized for "triggering," it is a representation of how eating disorders can impact entire families and how difficult recovery truly is.
To encourage more discussions like this, we must look to people who are continuing to make strides toward a more positive conversation, such as Roxane Gay, the author of  several essays about the body.
We, too, must share our own experiences on social media—without using harmful language or hashtags—to let others know they aren't alone. We must talk about the warning signs, the risks and what to do if someone is struggling.
If you or someone you know is struggling with an eating disorder, call or chat online with the NEDA helpline at 800-931-2237 or online at www.nationaleatingdisorders.org/help-support/contact-helpline.