Notable Native: LaManda Joy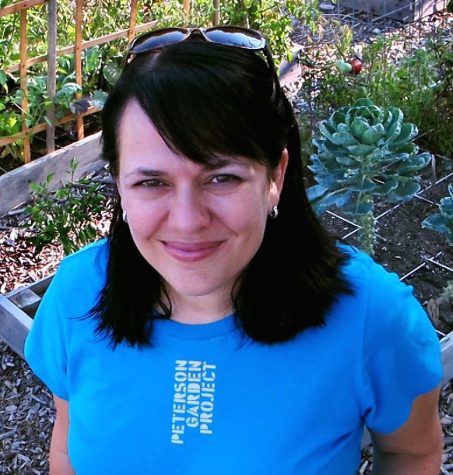 For a concrete jungle like Chicago, gardens can be hard to come by. However, LaManda Joy, CEO and founder of City Grange, an organic gardening store, has made it her mission to educate the public on horticulture and to help grow not only gardens but also a sense of community.
Joy opened the first City Grange location, 5500 N. Western Ave., April 19. The second location is set to open in Evanston in 2020.
Joy spoke with The Chronicle about opening City Grange, the importance of gardening and the large number of career opportunities available in horticulture through the organization's education initiative.
THE CHRONICLE: Why did you start City Grange?
JOY: I've always been passionate about gardening. My dad taught me how when I was young, and it stuck. Ten years ago, I started Peterson Garden Project, a nonprofit organization whose mission is to "recruit, educate and inspire everyone to grow their own food." Based on the success of PGP, I saw an opportunity for a for-profit enterprise to continue to build organic gardening momentum beyond community gardening. That is how City Grange was born.
How do you create jobs?
The United We Blossom job training program is meant to create more garden leaders and educators within the Independent Garden Center framework. Thirty-nine percent of horticultural jobs in Illinois went unfilled in 2018. That represents lost revenue and productivity. Our idea for United We Blossom was to train for those jobs and create the next generation of garden leaders in the process.
I strongly believe the world would be a better place with more gardeners in it and that anyone can learn to garden. Helping remove every barrier to gardening is my goal, and that's why we offer free classes. Soon we'll offer online classes, too.
Why is gardening important in Chicago? 
Gardening has more benefits than almost any other leisure activity. It can serve as light to moderate exercise, it can brighten your mood [and] it helps build friendships and community. It [also] helps the environment in so many ways. attracting beneficial insects and birds, keeping the air clean [and] beautification. It provides a sense of fulfillment and accomplishment from growing your own plants, especially your own edible plants, like herbs, vegetables and fruits, not to mention [it helps] with food access and reducing a person's carbon footprint.
How does City Grange participate in community outreach? 
We have like-minded partners that we support, such as Peterson Garden Project, but also other food and community-based organizations. We do this by providing space, resources and dollars, but also, hopefully, a coalition, so our collective work raises the profile of locally grown food. Our motto, in addition to the name of our job training program, is "United We Blossom," and we believe it to be true with our community partnerships as well.