New Moroccan mural adds to Chicago's 'global tapestry'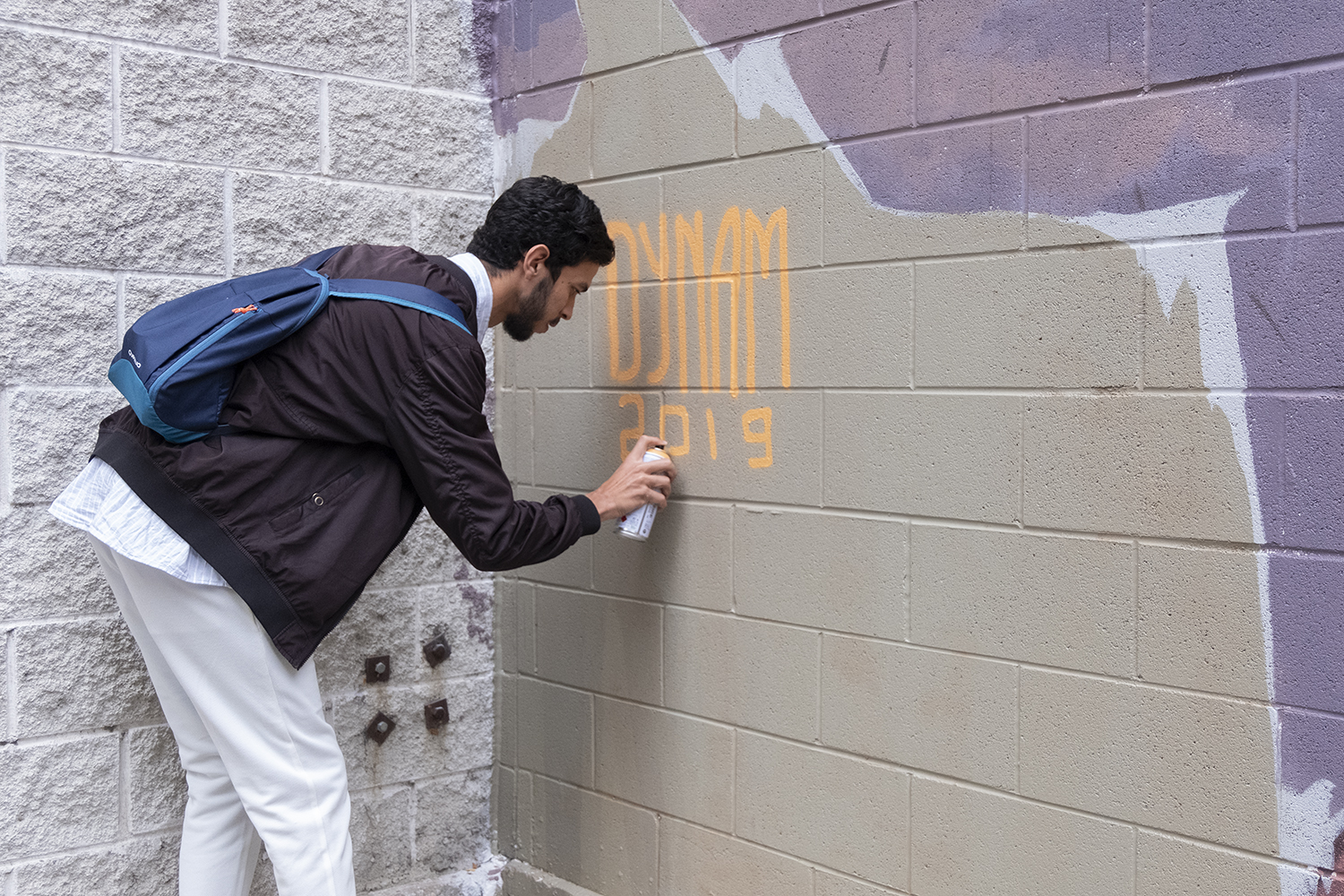 A new mural of a young Moroccan man dressed in a mix of traditional Moroccan and contemporary Chicago street attire now decorates the side of Columbia's dance building, linking two sister cities and blending Moroccan and Chicago cultures together.
"The inspiration comes from the new generation," Moroccan artist Youness Amriss— who goes by the artist name DYNAM—said in French. "Morocco is my first inspiration; [the mural] is a mix of modern cultures."
The mural is the newest addition to the Wabash Arts Corridor and sits on the back wall of The Dance Center, 1306 S. Michigan Ave.
It is the product of a collaboration between the Wabash Arts Corridor; Morocco-based Casa Events and Animation; and Chicago Sister Cities International, which has had a sister cities relationship with Casablanca since 1982.  The Dance Center mural project began in 2017 to celebrate the 35th anniversary of the Chicago-Casablanca sister city relationship, a program that promotes cross-cultural education.
Lisa Roberts, co-chair of the Casablanca Committee of CSCI, said that Amriss' mural is adding to Chicago's "global tapestry."
"It is about two cities coming together and working on projects together that can help advance this idea of global partnership using people-to-people diplomacy," Roberts said.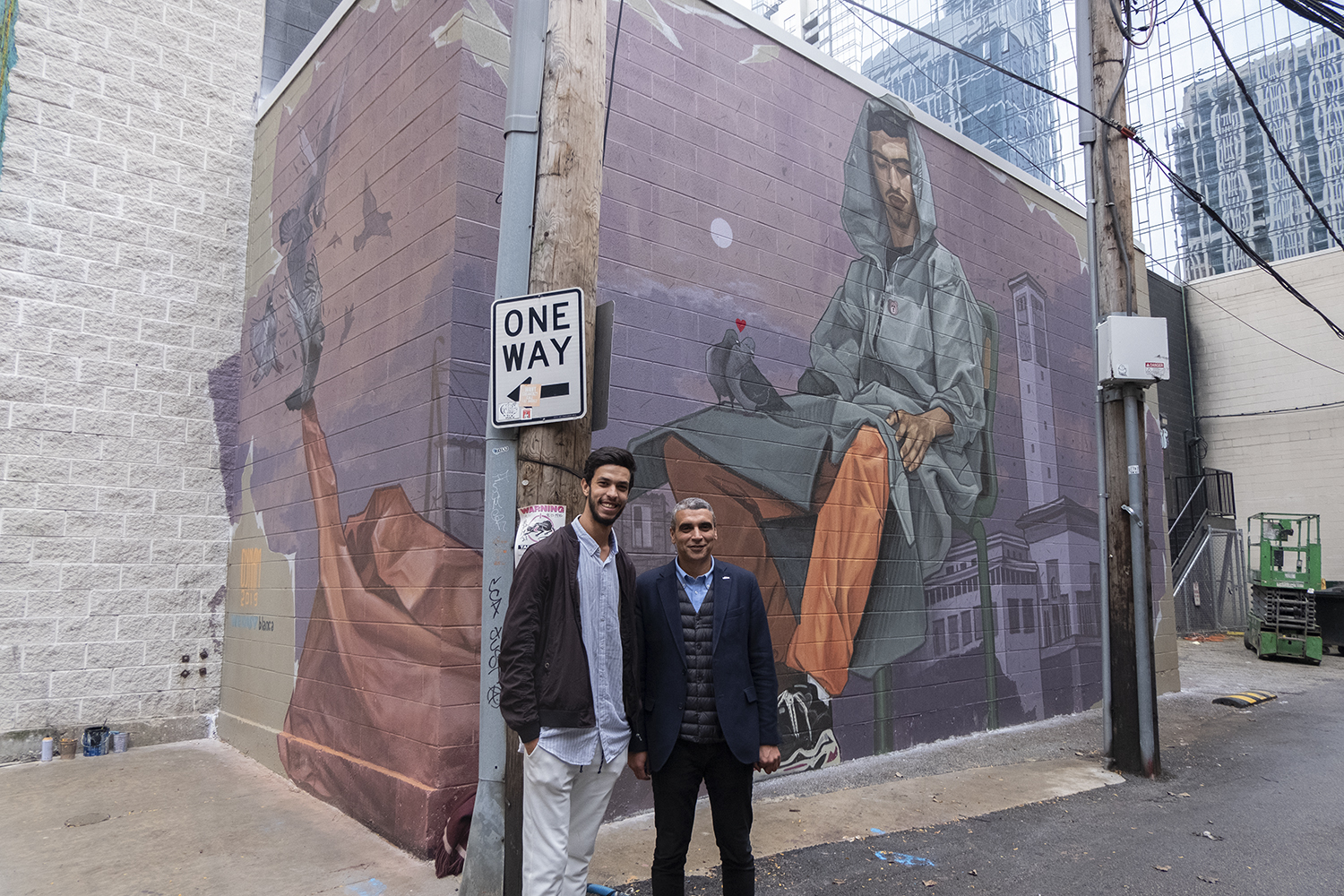 The mural exchange began two years ago when Chicago artist Sam Kirk went to Casablanca in April 2018, said Neysa Page-Lieberman, chief curator of the Wabash Arts Corridor and executive director of the Department of Exhibition and Performance Spaces at Columbia.
"It's kind of like bringing a little taste of another country here through a language most people can understand now," Page-Lieberman said. "When you bring a Moroccan artist here and have their work here, then it's an entry to the appreciation of other cultures."
Explaining the symbolism behind the objects in the mural, Amriss said the building behind the young man depicted is the Wilaya of Casablanca, a well-known building in Casablanca's Mohammed V Square.
The young man is dressed in an outfit that represents traditional Moroccan clothing on top and traditional American apparel on the bottom. Roberts said the subject's attire is encouraging new trends while still upholding old traditions.
"It's a way of normalizing all different kinds of people who co-exist," she said. "Some of whom we see regularly and some who are invisible to us."
The mural was officially unveiled Oct. 10 after two weeks of working through rain showers and cold temperatures. Following the project, Amriss will return to Mons, Belgium, to finish completing his master's degree at ARTS2, a visual arts university.
"It has been a very beautiful experience [in Chicago]," Amriss said. "C'est un très belle expérience."