Bakkum ready to help 'whole college move forward' in new role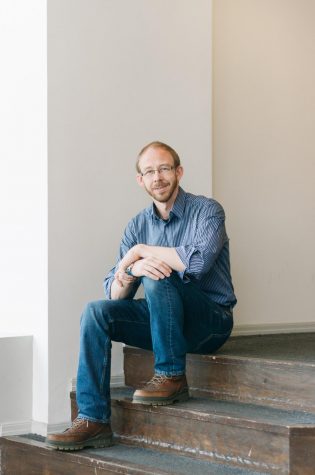 Associate Professor and Associate Dean for the School of Fine and Performing Arts Nathan Bakkum has been named senior associate provost for academic operations.
Bakkum will replace current Senior Associate Provost Suzanne Blum Malley, who is leaving Columbia to become the provost of Methodist University in Fayetteville, North Carolina, as reported Sunday, Nov. 3 by the Chronicle.
In a Tuesday, Nov. 19 statement, Senior Vice President and Provost Marcella David said Bakkum's "current leadership role, as well as his broad and deep experiences will enable him to step quickly into the role."
She said his commitment to diversity, equity and inclusion makes him "exactly the right person to be the next Senior Associate Provost."
Rosita M. Sands, interim dean for the School of Fine and Performing Arts, said, "Nate has been a valuable member of the Dean's Office staff who has served admirably across the areas of his portfolio of responsibilities," according to the statement from the provost's office.
Bakkum, who currently works in the Music Department with a focus in music history and ethnomusicology, began teaching at Columbia in 2007. His studies have been published in the Black Music Research Journal, Jazz Perspectives and the Journal of Music History Pedagogy. He is also a performer and songwriter in the Chicago area.
Bakkum also served one year as the acting associate director of the Center for Black Music Research, as reported Monday, April 4, 2016, by the Chronicle.
He holds a Ph.D. in history and theory of music and a Master of Arts degree in ethnomusicology from the University of Chicago. He also holds a Master of Music degree in double bass performance from the University of Wisconsin-Madison and a Bachelor of Music degree in music education from DePaul University.
Bakkum said in this new role he is excited to collaborate with other departments and initiatives such as the Diversity, Equity and Inclusion Office, Information Technology and Global Education Office, among others.
"It's about helping the whole college move forward in a coordinated way," Bakkum said. "Building and refining academic programs that are strong, rigorous, current and exciting. Focusing on great student experiences."
He will begin his role as senior associate provost Jan. 2, 2020, according to the statement from the provost's office.