Music and canned goods: 'After, After, After Party' will showcase student performers, serve as a food drive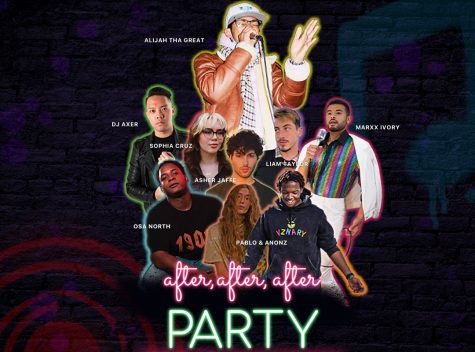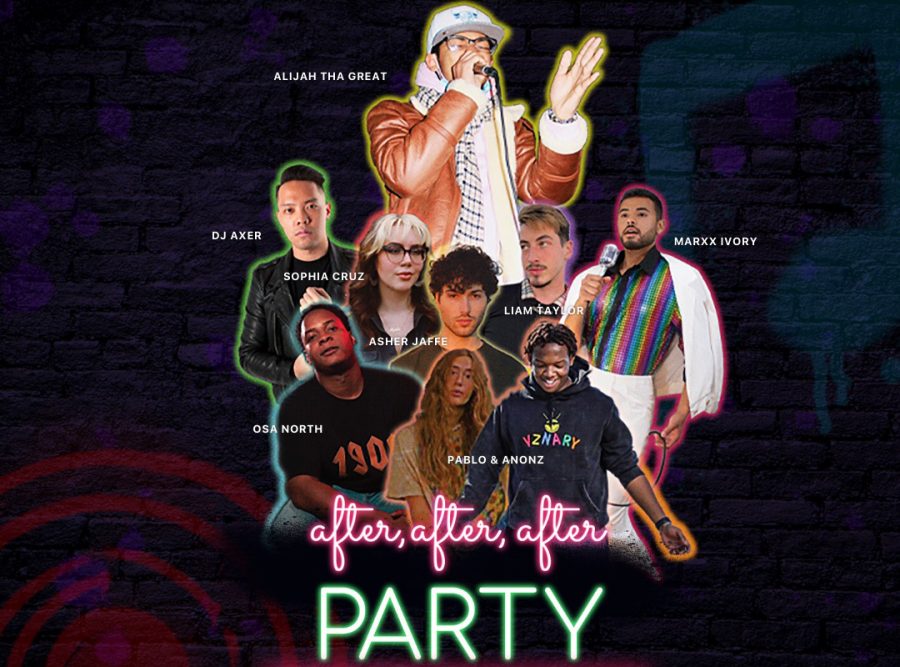 Musical performances will fill the Student Center at the After, After, After Party on Friday, Dec. 10 as a way to bring the Columbia community together for a food drive.
Sponsored by WCRX-FM, the Audio Arts and Acoustics Department, the Career Center, the Women in Audio student organization and the Columbia College Chicago DJ Club, the event's goal is to raise funds for Greater Chicago Food Depository. This nonprofit food bank provides free food and services for people facing hunger.
The event, which will take place from 4 to 9 p.m. in the fifth floor Event Space of the Student Center, 754 S. Wabash Ave., will showcase musical performances from eight student artists — Alijah Tha Great, DJ Axer, Osa North, Liam Taylor, Sophia Cruz, Marxx Ivory, Asher Jaffee and duo Pablo and Anonz.
Student attendees are encouraged to donate canned goods or make a cash donation.
Shannon Fleischman, co-creative of the event and senior music business major, said she is hoping for a good turnout.
"I think it's really cool that [attendees will] see other people [they] may not know have this talent of being a great musician," Fleischman said. "We've been apart for what feels like a lifetime now with the virus, so it's nice to be together again."
After working with Tom Joyce, internship and career adviser at the Career Center, on the "Humanity is the Genre Festival" in September, Fleischman and Joyce wanted to collaborate to organize another event highlighting Columbia talent.
An email with a Google Form was sent out to students to apply to perform at the event. Student artists were asked to submit tracks and their bios. Fleischman said the music committee received nearly 40 submissions.
A music committee of six student volunteers came together to listen to submissions and choose which artists would perform at the event.
Alijah Tha Great, a junior marketing major, was one of the eight artists chosen.
The hip-hop and alternative artist will be performing for his largest audience yet. While Alijah Tha Great is excited to see the crowd's reaction to his performance, he is also looking forward to watching the other artists in the lineup perform.
"I'm like really excited for all of us to be able to collectively showcase our heartfelt emotions that we put into these songs," Alijah Tha Great said. "I'm really looking forward to seeing how that all plays out on stage, especially with an event being pushed with this much publicity and support."
Sophia Cruz, student artist and senior vocal performance major, said the event be "something cool" for Columbia students to participate in but also stressed the importance of the food drive to the Chicago community.
"If you're trying to make a difference, a lot of people think it's with voting and with doing large things, but it really starts in your own community. That makes the biggest difference," Cruz said.
In addition to performances, there will be an industry panel of audio, music and video professionals — Azeez "Laka" Alaka, Brianna "Viibez" Roberts and Khadeeja Grace — who have worked with talent such as Polo G, Pooh Shiesty, G Herbo and The Kid Laroi among others.
Students are encouraged to RSVP on Handshake, but it is not required to attend the event.