Morton H. Kaplan was 'larger than life'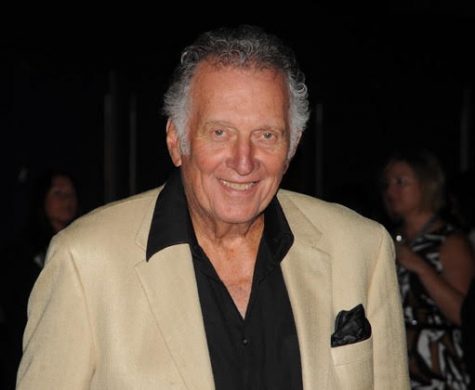 Chicago public relations executive and public relations professor emeritus at Columbia, Mort H. Kaplan, 87,died Oct. 3 in his Streeterville home, according to his wife, Hedy Ratner.
"He put ethics at the top of his list of priorities," said Alton Miller, associate professor in the Communication Department and Kaplan's close friend. "Almost everything he did was infused by a notion: If we can't do this ethically, then let's [not] even do it."
Kaplan died of a hemorrhagic stroke, his wife said.
A native Chicagoan, Kaplan was known for running political campaigns for former U.S. Senators Paul Douglas, Alan Dixon and Paul Simon, as well as for former Gov. Dan Walker before building his own public relations firm, Morton H. Kaplan & Associates, according to his obituary in the Chicago Tribune.
He worked with several fortune 500 companies and nonprofit organizations throughout the years, including Motorola and the Young Women's Christian Association, creating their most successful and significant fundraiser, the Leader Luncheon, according to his obituary on Legacy.com.
In 1981, Kaplan sold his firm to Ketchum, MacLeod & Grove public relations, formerly known as Ketchum Publicity, according to the Tribune obituary. Then, in 1982, Kaplan was the founding chair of the Illinois Arts Alliance, now the Arts Alliance Illinois, which is an advocacy group for state arts and cultural resource funding, the Tribune obituary stated. He also served on the board of directors at Steppenwolf Theatre, 1650 N. Halsted St., according to multiple sources.
Kaplan later began working at Columbia in September 1987, helping build the public relations program and teaching before retiring 20 years later, according to a statement released by the Office of the Provost.
"He said, at a certain point you're going to want to get away from the pressures of performing in public relations, and especially politics," said Miller, who joined the Columbia faculty at Kaplan's urging in 1990 after serving as former Chicago Mayor Harold Washington's press secretary.
Miller said Kaplan preferred teaching introductory classes because, to him, it was more valuable to offer his lived experience in the public relations field earlier on to students.
"He was a storyteller, that's how he taught. He wasn't theoretically-based. I don't even know if that man had a textbook, but his brain was a textbook," said Shanita Akintonde, 1993 advertising alumna and now-associate professor in the Communication Department.
Akintonde said she first came to Columbia as a "die-hard" advertising major and was later influenced by Kaplan to pursue the field of public relations instead.
"It was so matter-of-fact that you felt you were at the table with him when he was having a dinner conversation," Akintonde said. "But when I went into my first position after graduating, I carried Mort with me because I remembered his stories."
Ratner, co-founder of the Women's Business Development Center said her husband was a passionate professional who cared about those he worked with and those he worked for.
"Mort was larger than life. … He was always considered the best at whatever he did," Ratner said. "He always made [individuals] feel like they were the most important person in the world."
In addition to his wife, Kaplan is survived by three daughters, Robin, Micki and Naomi Kramer;  his brother, Robert; and five grandchildren.