Many Columbia students, business owners to be impacted by the CTA's new modernization program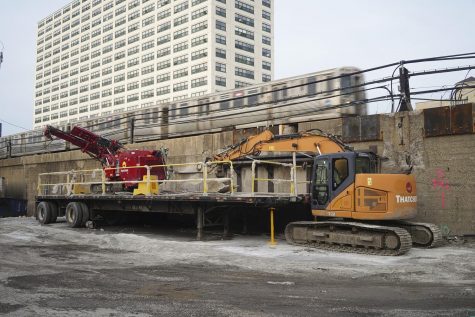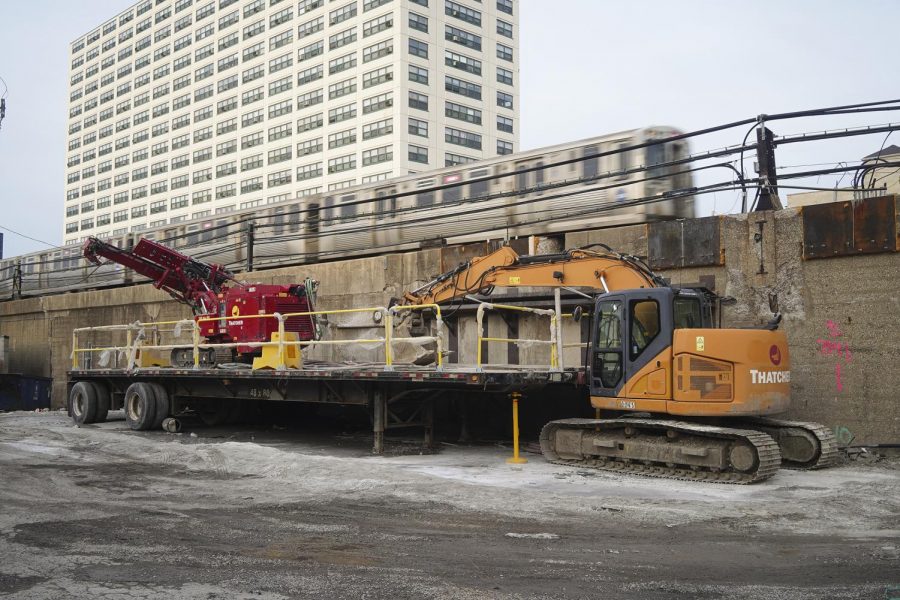 Zoe Maddix lives near the Sheridan Red Line stop and uses the Red Line to get to her hybrid classes and her job at Panera Bread in the Old Town neighborhood.
However, due to construction, her commute has been made more difficult.
"Lately, [the trains] have been running on the same track sometimes, so they are delayed," said Maddix, a junior game design major. "I found myself, for work especially, having to leave a half-hour earlier just in case I miss the train."
The Red and Purple Modernization Program is a plan created by the Chicago Transit Authority to improve the Red and Purple lines by providing more reliable service, larger train stations and new elevators and escalators. The two main goals of the RPM Program are to build a structure that will increase train capacity and allow passengers to ride faster and with fewer delays.
The impact of the modernization program is already being felt by some businesses and commuters.
The Red Line is the CTA's busiest line, running 24/7 and carrying around 70 million passengers per year before the pandemic, said Tammy Chase, director of communication for the RPM Program. Certain parts of the Red Line are 100 years old or older and are in various stages of deterioration.
According to the CTA website, the vision for the RPM Program began back in 2009, and Phase One of construction includes the bypass bridge and the reconstruction of the stations and tracks at the Lawrence, Argyle, Berwyn and Bryn Mawr stops.
The bypass bridge, on which the CTA broke ground in fall 2019, will lead Kimball-bound Brown Line trains northwest of the Belmont station, traveling over the Red and Purple line tracks, and will allow more trains to run on all three lines. It is expected to be completed by winter 2021.
Reconstruction from Lawrence through Bryn Mawr began in spring 2021 and is expected to finish in 2024. The CTA will run trains on two of the four tracks during this time, while the other two tracks are being worked on.
According to Chase, the modernization is broken into phases—although the CTA is still planning what the future phases and funding will look like. Chase said the modernization, in total, includes reconstructing everything from Belmont through the Linden stop for the Red and Purple lines.
"Red Line customer trips won't be significantly changed," Chase said. "If you are riding the Purple Line from up in Evanston or Wilmette, those trips could be several minutes longer depending on the kind of construction we have going."
The Lawrence and Berwyn stations will completely close for three to four years starting this year, and temporary stations are being built at Argyle and Bryn Mawr. Each station is connected by the #36 Broadway bus, which is accessible to those with mobility issues. Riders will be directed to nearby stations through signage.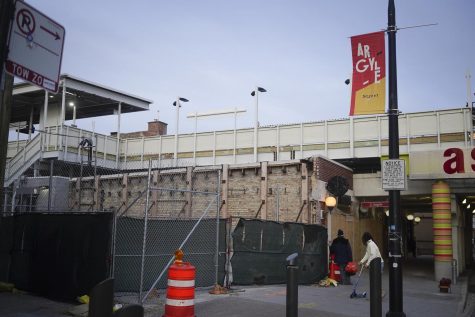 Chase described the demolition as "heavy" and said although it will cause alley and street closures for weeks or months at a time in some communities, the CTA promises to provide alternate parking.
Bailey Bossert, a junior fine arts major, lives at home in Evanston with her family, right next to the Purple Line train that goes straight to Howard.
Bossert said the preparation for construction is already inconvenient and there are "cones everywhere" on a central street of shops, bars, restaurants, a golf course, a hospital and a fire station.
Currently, Phase One of the RPM project is funded by both federal and local funding, costing $2.1 billion.
Broken down, $957 million of the funding comes from federal Core Capacity funds from the Federal Transit Administration; $125 million is from a Congestion Mitigation and Air Quality Improvement federal grant from the Chicago Metropolitan Agency for Planning; and $622 million comes from Transit Tax Increment Financing (TIF) funds from the City of Chicago and CTA financing bonds.
In an effort to support businesses that have endured difficulties during the COVID-19 pandemic, Chase said the RPM team launched RPM Open for Business, a program that offers small businesses an opportunity to apply and register for a chance to be featured on the CTA's website or social media platforms. 
Chase said normally during construction projects the CTA posts signs saying "open for business," but they wanted to do more.
"We wanted to do more than just putting signs on a construction fence because the project [will go] on for so many years, and the impacts are pretty profound," Chase said.
Melissa Wongkamalasai, owner of pHLour Bakery & Cafe, 1138 W. Bryn Mawr Ave., said her business has been slightly impacted so far when its alley was closed for RPM construction, but it was still able to get its deliveries.
"Hopefully it will improve and kind of liven up Bryn Mawr because right now it's a little bit of a sad scene—there's a lot of empty storefronts," Wongkamalasai said.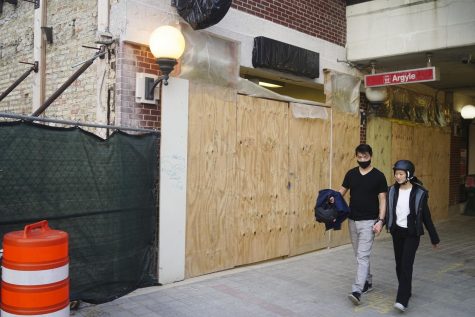 Ellen Duong, an employee of her family's shop Q Ideas, an indoor and outdoor plant supplier located at 1134 W. Argyle St., questioned why the Argyle station is only now being improved.
"Now [that] we have these new buildings where the rent is insane, now we get an elevator. … Now we have value—now we matter," Duong said. "But that's the thing with urban planning—the government only starts to invest in neighborhoods that have value."
Duong said the construction will likely impact her family's business in a big way, and they might have to begin doing delivery services again as they did earlier in the pandemic. However, she said this takes a lot of time and energy for a small business.
The RPM team will hold virtual public meetings this spring to answer community members' questions and get feedback. It will also offer customized construction alerts that passengers can sign up for.
"We know that this is a challenging project for the community right now with construction and impacts to service. However, once we are finished, it will be worth it," Chase said.
Duong said she did not find the RPM small business package helpful because the promotions and meetings are "white-centered" and not accessible to those who do not speak English.
"If you are somebody that values this neighborhood and this community, recognize when you make these requests for these infrastructural changes that these small businesses will disappear, and [then] you will have a very generic experience," Duong said.
Tigist Reda is the owner of Demera restaurant, located at 4801 N. Broadway, near the Lawrence stop, which will not reopen until 2024 due to the construction.
"I don't know what the impact will be … when the Wilson station [construction] was happening, just looking at it from across the street, it was a lot for the neighborhood, so … I'm hoping [RPM construction] doesn't have the same impact for the small businesses," Reda said.