Letter to the Editor: Faculty group calls for answers, change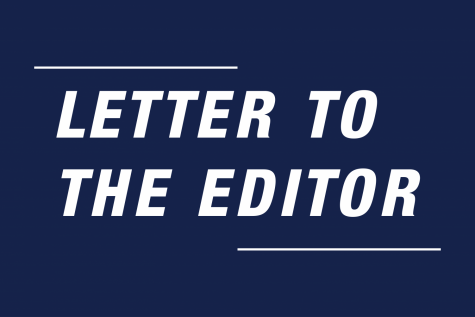 In a recent Medium post "What Happened to Me," former Columbia College Chicago faculty member Cara Dehnert alleges sexual assault and harassment against current Associate Professor Sam Weller. This alleged assault took place on campus grounds and the alleged harassment continued in our workplace. We applaud Professor Dehnert for her courage to come forward. For the safety of our campus community, we, the undersigned faculty, would like HR and the senior administration at Columbia to do the following: 
Remove Sam Weller from his teaching and advising assignments while a full Title IX investigation occurs. (We recognize this demand has been partially met but want to affirm this continues until the investigation is complete.)
Either issue a statement explaining why HR is claiming these allegations are "new," when Dehnert says she reported them in 2020, or apologize for and recant this characterization.
Using the current student-centered resources as a model, clarify the Title IX reporting processes and structures, and draft similarly clear and informative public-facing resources for faculty, staff, and any outside vendors employed by the college. 
Update the Title IX website to clearly reflect these reporting processes.
Since circulation of Dehnert's Medium post, some of us have heard additional stories of allegations going unexamined by HR and senior administrators at Columbia College Chicago, suggesting a pervasive structure of failing to adequately address harassment and assault allegations in the campus community. Every member of the campus community, whether students, faculty, or staff, has the right to feel safe in their respective working and learning environments. We condemn the lack of action and call on HR and senior administration to make these changes. 
Signed,
Jaafar Aksikas
Paul Amandes
Sean Johnson Andrews
Rojhat Avsar
Kathie Bergquist
Magica Bottari
Michael Caplan
Paul Catanese
Madhurima Chakraborty
Luying Chen
Gabriela Díaz de Sabatés
Carmelo Esterrich
Ron Fleischer
Stephanie Frank
Karla Rae Fuller
Olga Goldenberg 
Visda Goudarzi
Ann Hetzel Gunkel
Robert Hanserd 
Tanya Harasym 
Missy Hernandez 
Joe Janes
Daniel Jordan
Susan S. Kerns
David Christopher Krause
Ruth Leitman
Ilya Levinson
Frances Maggio
Timothy McCaskey
Laurence Minsky
Sue Mroz
Luis Nasser
Michael Niederman
Marni Nissen Olmstead
Onur Öztürk 
Kathleen A. Paciga
Lauren Peters
Teresa Prados-Torreira
Douglas Reichert Powell
Brendan Riley
Sharon Marie Ross
Dan Rybicky
Marcelo Sabates
Jennifer Elaine Sadler
Mehrnaz Saeedvafa
Hilary A. Sarat-St. Peter 
Molly Schneider
Eric Scholl
Brian Shaw
Christopher Shaw
Stephanie Shaw
Jackie Spinner
Amy Uhl
Robert E. Watkins
Wendi Weber
Michelle Yates
Ellen Yeh
Sharon Zurek