'Lethal Ladies' highlights the women of true crime through art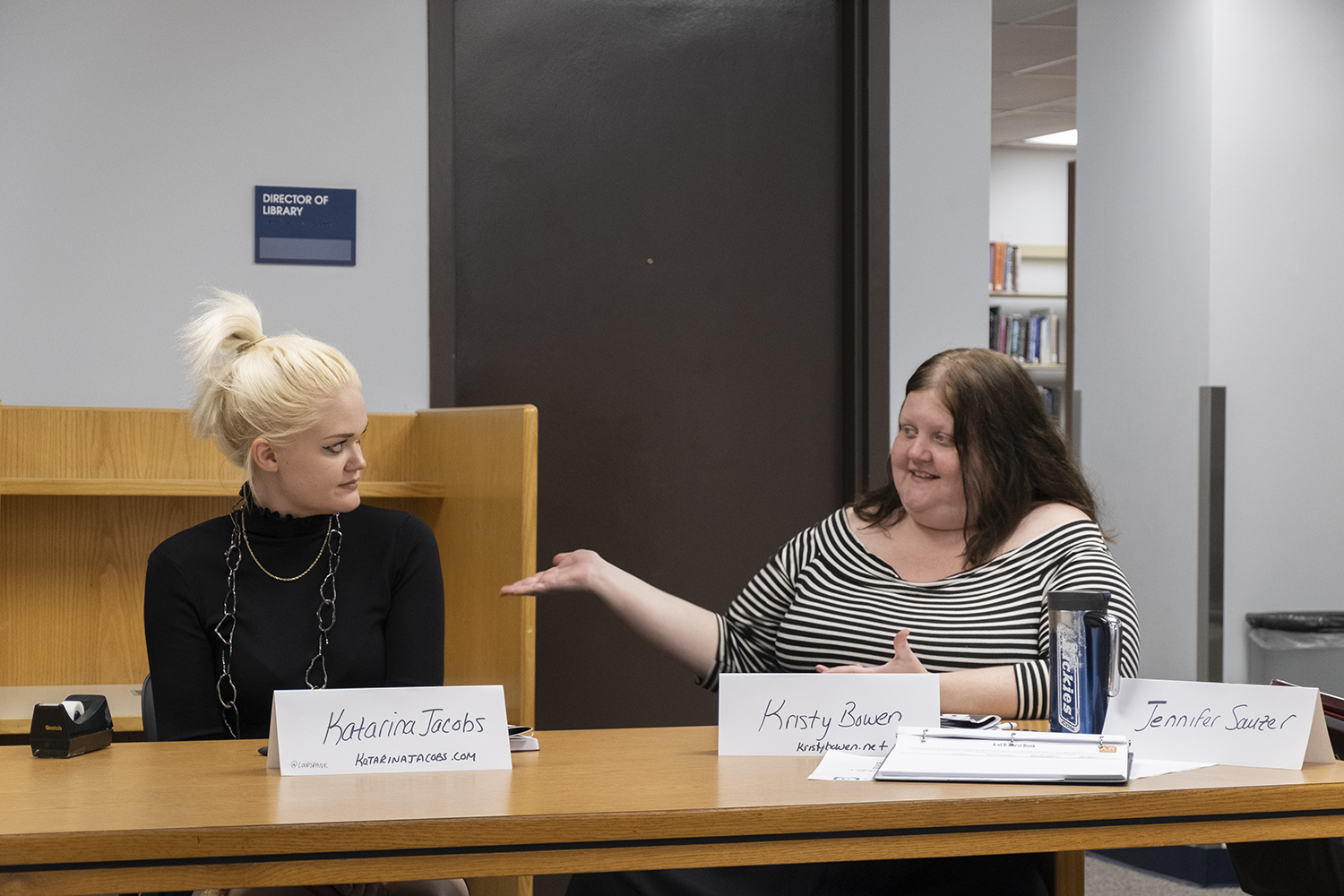 The widespread cultural fascination with true crime has birthed a genre of art related to violence. The movement, spearheaded mainly by women, has made its way to the Columbia Library in the recently-opened exhibit, "Lethal Ladies: The Women of True Crime."
The exhibit—which runs through the end of the Fall 2019 semester on the first floor of the library, 624 S. Michigan Ave.—was curated by the Columbia Aesthetics of Research committee and features pieces submitted by both students and local artists. Aesthetics of Research is an initiative that aims to get Columbia artists involved at the library.
This semester, Aesthetics of Research is capitalizing on the true crime trend, said Kristy Bowen, founding member of the Aesthetics of Research committee.  Bowen, who is also a library access services assistant and course reserve coordinator, said women are at the forefront of content creation in the true crime sphere, producing some of the more well-known podcasts and films on the subject.
"Killers are fascinating," Bowen said, "but a lot of them are super driven by misogyny and hatred of women, and I was like, 'I don't know if I want to focus on that.'"
Instead, the focus of "Lethal Ladies" is not only on women as perpetrators, but also honors the women who have been victims and survivors, though not only in the context of violence, Bowen said. The exhibit aims to subvert patriarchal expectations of women, instead promoting powerful female emotion in art.
"Lethal Ladies" is a month and a half of library events related to the theme, Bowen said. There is a horror movie trivia night Oct. 25, and a how-to event for making homemade bath bombs and
soaps Oct. 29.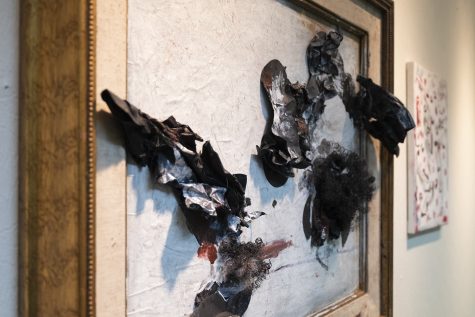 Bowen said while the exhibit and events are a serious look at morbid subject matter, there is still a lighthearted element to it. For example, students will also have the opportunity to make serial killers' portraits out of breakfast cereal at The Crawl during Columbia Weekend, Oct. 18, in the Student Center, 754 S. Wabash Ave.
Exhibit artist Katarina Jacobs—a senior fine arts and studio management major at the School of the Art Institute of Chicago—said in her pieces she wanted to "flip the script" on how women have historically been portrayed in art.
"Nature/Nurture," the painting Jacobs said she feels particularly protective over, took years to complete and features a woman holding rats and vines. In these works, Jacobs said she depicts women with exaggerated facial expressions of disgust and anger, emotions art does not often portray women having.
"I'm just trying to show grotesque forms of representing women's emotions that are much more broad than what has historically been shown," Jacobs said.
SAIC student Czeslawa Wojtkowski's pieces, also featured in "Lethal Ladies," have similar overtones of violence and power. Wojtkowski, who has studied fibers as an art form at SAIC for two and a half years, said their digital collages printed on fabric capture the heartbreak and emotions they felt during a past tumultuous relationship. One of Wojtkowski's displayed pieces, "Where Did You Sleep Last Night," will also be featured at the ARC Gallery, 1463 W. Chicago Ave., in November.
Wojtkowski said "Lethal Ladies" is exemplary of a reclamation of the negative and mostly sexual stereotype that is often used to depict dangerous female characters in art. "It's a good representation of unbridled emotion from non-male people," they said.