Junior ensemble helps young dancers tap into their Mexican heritage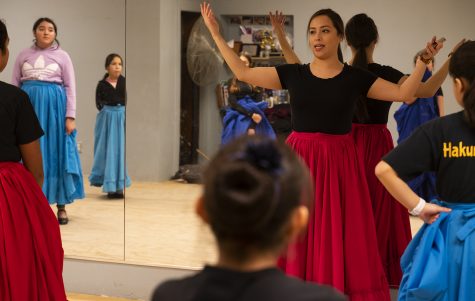 On any given weeknight, a small dance studio on the edge of Chicago's Austin neighborhood is filled with the chorus of tapping Folklorico shoes and the sounds of shouted eight-counts.
Located at 5824 W. Roosevelt Road, this space is the home of the Mexican Dance Ensemble and its youth program, Mexican Dance Ensemble Jr.
Here, instructors provide students with a nurturing, constructive environment through which they can build community and connect with their peers through a shared identity.
"In the political atmosphere that we are in, this is a space where students can feel like they belong … [and] express themselves safely," said Blanca Acevedo, the junior ensemble's artistic director.
In the past year, Chicago, in particular, has been the subject of chides from and immigration raids ordered by the Trump administration due to its sanctuary city status and large Latinx population. According to July 2019 census data, Hispanic or Latinx residents represented nearly 30% of Chicago's population.
The dance program was founded by Samuel Cortez in 2001 to focus on preserving traditional Mexican culture by teaching students the dances and folklore of the country's various regions.
"I feel like … being fourth-generation Mexican, [I] lost a lot of that culture," said Denise Carrasco-Volk, who has enrolled both of her daughters in the program. "It means so much [to me] because I didn't have that growing up in Chicago."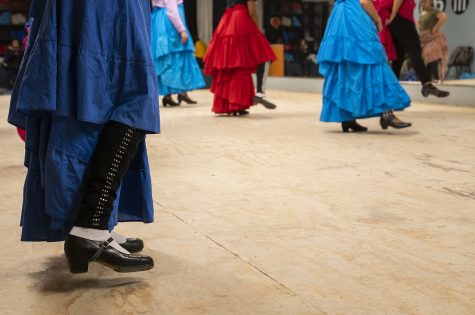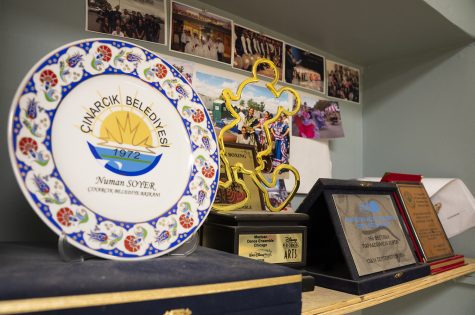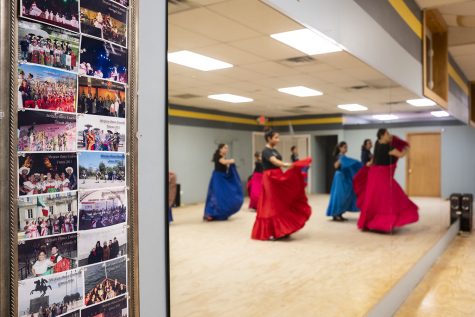 The program itself is structured to ensure the tradition the ensemble aims to preserve stays alive through the troupe's training system. As dancers progress through the two age-based groups that make up the junior and the adult company, they can continue to share their knowledge with future generations and pass on the tradition.
Elizabeth Corral, who now teaches the 5- to 10-year-old age group, became an instructor after dancing in the adult company for many years.
Corral said this opportunity has allowed her not only to pass on her knowledge but also to channel her passion for teaching in a way that connects her to the community.
"When I start [classes], I teach them about the state and what certain [words] mean … and how that affects our dances," said Corral, referring to the troupe's regional dances meant to educate students on different aspects of Mexican states. "It's great just to see them put that knowledge out to the world."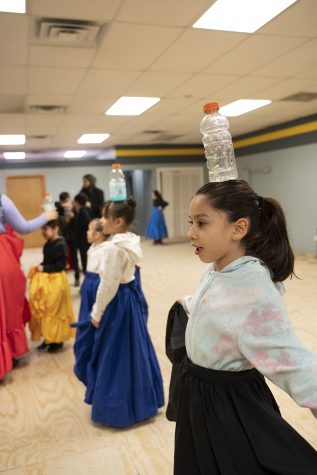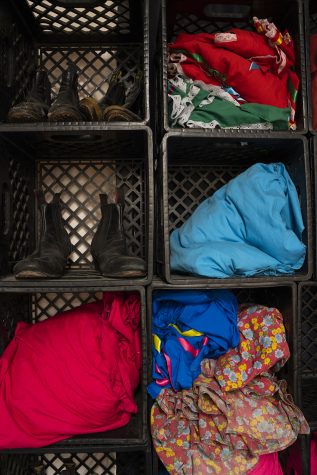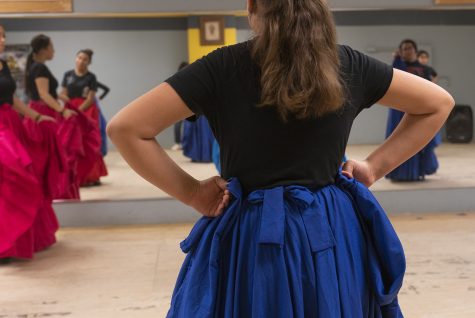 This cultural education also allows kids to better identify and connect with their families by allowing them to have experiences similar to those of their parents.
"A lot of the parents previously danced when they were in Mexico or … when they were in middle [or] elementary school," Acevedo said. "So now, when they see their children dancing, they … have that connection."
For many of the parents who have enrolled their children in the program, the experience has proven to be priceless.
"In their heart, they really want to learn—they want to learn Spanish; they want to learn more about the culture," Carrasco-Volk said. "I'm happy to drive them 30 minutes here and 30 minutes home … it's worth it to me."