Judge rules city can proceed with suit against Jussie Smollett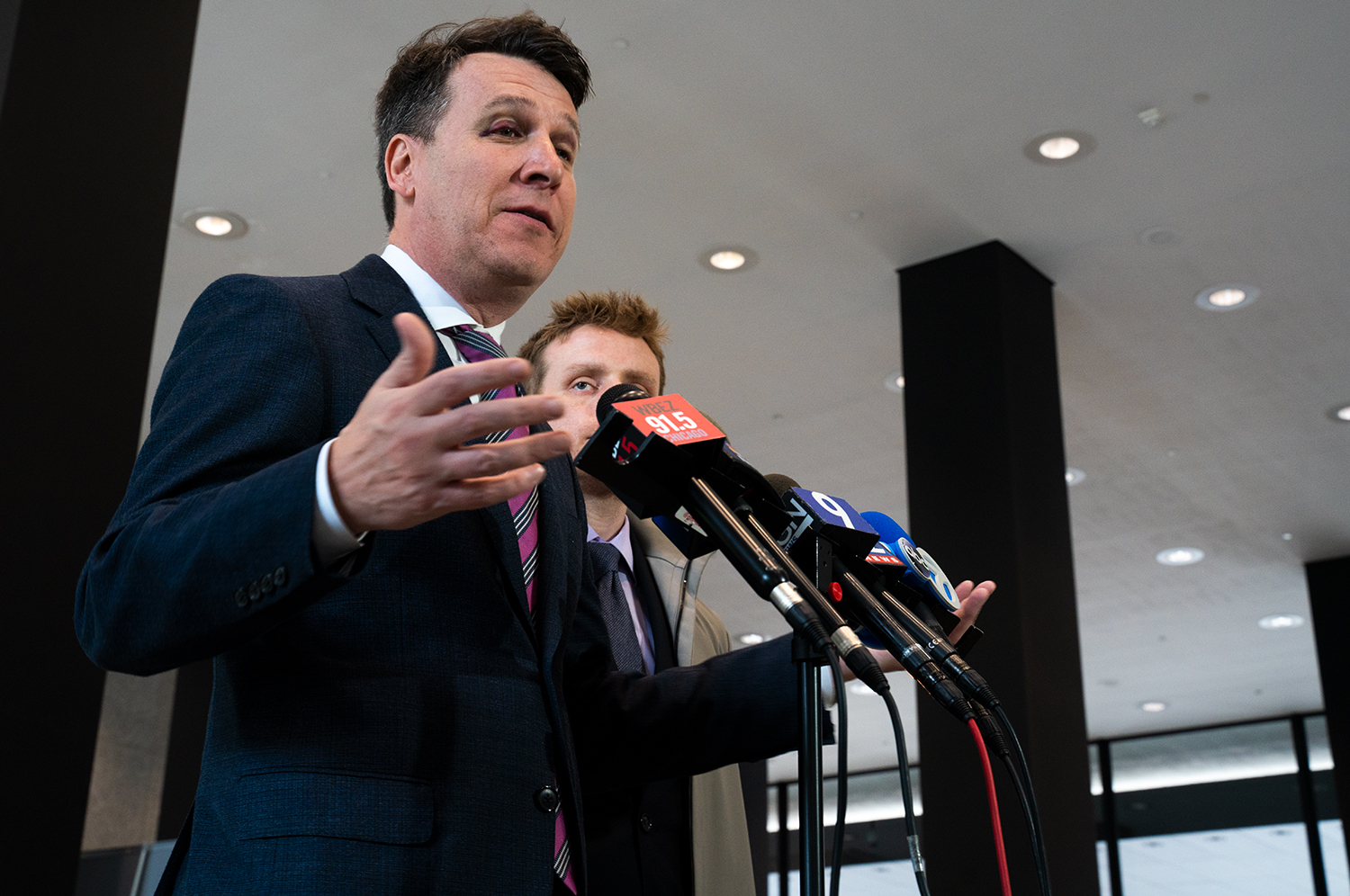 After the city of Chicago filed a lawsuit against then-"Empire" actor Jussie Smollett to recover costs of an investigation into his allegedly falsified racist, homophobic attack, Smollett filed a motion to dismiss. U.S. District Judge Virginia Kendall on Tuesday, Oct. 22 denied that motion.
The lawsuit was filed April 11 by the city against Smollett and seeks to recover $130,000 worth of investigation costs.
The Chicago Police Department has expended 1,836 hours of overtime for more than two dozen officers and detectives who investigated Smollett's claims. In his motion to dismiss, Smollett stated CPD went overboard in its investigation, according to The Chicago Tribune.
In January, Smollett said he was physically assaulted outside a Subway restaurant near his Streeterville apartment at 2 a.m. by two men chanting "MAGA country," referring to President Donald Trump's slogan "Make America Great Again."
After a high-profile investigation into the assault, which police said was a hoax, 16 felony charges for filing a false report were suddenly dropped March 26 by prosecutors. Smollett forfeited the $10,000 bond he had posted and performed community service with the Rainbow PUSH Coalition — factors that were taken into consideration when dropping the charges, Cook County State's Attorney Kim Foxx said at the time. The dropping of charges earned backlash from both then-Mayor Rahm Emanuel and Police Superintendent Eddie Johnson and has led to condemnations of Foxx, a key player in the decision.
William Quinlan, Smollett's lead attorney, said in a press briefing following Tuesday's hearing for the motion to dismiss that he was not disappointed their motion was denied because the standard for deciding cases of pleas is a "low bar."
As for the bond held by the city, Quinlan said he looks forward to having a discussion with the city about whether or not it should be deducted from the $130,000 overtime cost of the investigation.
The defense team said its next step is to set up a deposition to provide testimony from the city in the hopes of absolving Smollett from having to pay for expenses related to the investigation.
"My client … thinks that this is expensive and probably a waste of public resources," Quinlan said. "[Smollett] believes you don't put a price tag on [innocence] so he's willing to spend what it takes to prove his innocence."