Independent movie theatres bring the cinematic experience right to your couch
From the silver screen to your laptop screen, cinemas around Chicago are turning to online streaming to entertain movie lovers staying at home while trying to stem coronavirus-induced revenue losses.
Logan Theatre's Stream At Home
The theatre known for screening independent movies and local film festivals in Logan Square has found a creative way to keep the small business operating while protecting its patrons by allowing them to rent films through an online streaming service.
"There's a lot of video on-demand out there, but none have really come through to where it's mutually beneficial," said Jennifer Zacarias, director of marketing and events at the Logan Theatre. "Everybody needs a little mental break outside of the four walls that they've been living in the past month."
Logan Theatre has partnered with Magnolia Pictures, a distribution company working with independent movie theatres across the country. Through this partnership, supporters are able to rent films online, like documentaries "The Booksellers" and "Slay the Dragon" for up to $12 per movie, with 50% of the shares going to the Logan Theatre.
The theatre has only had 12 people stream films as of April 28 after starting the streaming rental service April 10.
Since closing due to the coronavirus and stay-at-home order, Zacarias said they were only able to retain the marketing team and a couple of essential workers until they reopen. She said the revenue from Stream At Home helps support rehiring staff and boosts the economy for their community.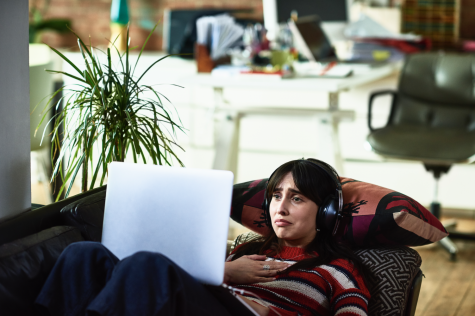 Gene Siskel's Film Center From Your Sofa
Jean de St. Aubin, executive director for the Gene Siskel Film Center of the School of the Art Institute of Chicago, said streaming was the "obvious thing to do" to be able to provide content to its quarantining audience.
"Our mission is to present the best in film to our audience," de St. Aubin said. "If we can't do that at the theatre, providing films for home viewing supports our mission."
De St. Aubin said film distributors provide links taking audiences to their platform to stream films such as "Thousand Pieces of Gold" or "Vitalina Varela" for 3-day rentals of $12 per film.
The Film Center has been able to maintain communication with its audience through "Screen to Screen," a combination of Facebook Live and Zoom events where audience members can attend Q&As with filmmakers, cast and crew. The theatre will continue showing independent films, restorations of films from cinema history and live lectures online until it reopens.
However, de St. Aubin said the money made from streaming is approximately 0.05% of their usual box office revenue.
"Streaming is not going to save the theatre, but it will keep us connected to our audience and provide some good content while everyone is sheltering in place," she said.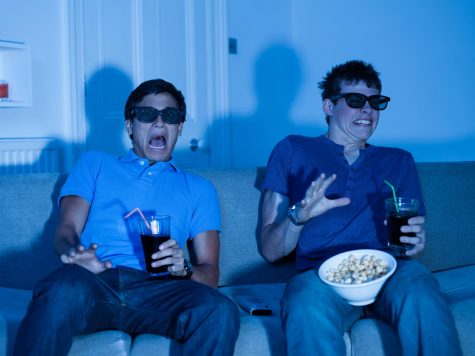 Music Box Theatre's Virtual Cinema
Over the past five years, the Music Box Theatre has only closed once—during the polar vortex in 2019, said General Manager Ryan Oestreich. Ten days after the theatre closed its doors due to the coronavirus, it launched its virtual cinema page.
"We had to figure out how to survive in a world where no income was coming in," Oestreich said, adding that the theatre had to get creative in order to be able to continue paying its staff.
Through the Virtual Cinema project, the Music Box Theatre is able to keep 50% of the profits from each of its distributors. The theatre averages 400 streams per week, and Oestreich said feedback has been very positive.
Despite stay-at-home mandates, Oestreich said there is still value in the relationship theatres have with consumers because it is still curating films they hope people will "take a chance on," like the independent, foreign, cult and classic movies the Music Box is known for screening.
Maintaining the true theatre experience, customers can even play recorded intermission music from organist Dennis Scott as they get their home popcorn and snacks by clicking a link on the site, Oestrich said.
Although these theatres have turned to virtual streaming as an alternative for customers, Oestreich said it is still too early to tell whether it will become a mainstay service they provide.
"I'm not thinking about whether or not virtual cinema is going to be around for the long haul," he said. "I just know that I'm using it right now in a way that I think is great and connective with people."