Endorsement: In the runoff, the Chronicle endorses Brandon Johnson for mayor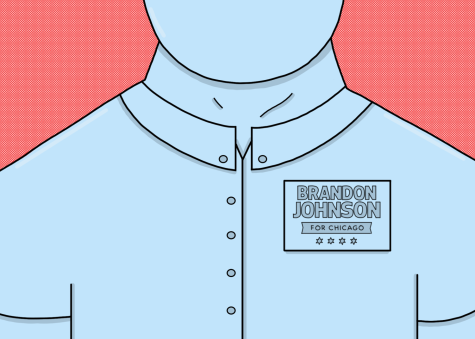 The Chicago mayoral runoff election will take place April 4 between Brandon Johnson and Paul Vallas.
The two were the top vote-getters in the Feb. 28 primary that ousted incumbent Lori Lightfoot.
Public safety and education have been the top issues that matter to voters. Both Johnson and Vallas cite their backgrounds in education as reasons why they are a more suitable candidate than their competitor.
Vallas is the former chief executive of Chicago Public Schools. Johnson is a teacher who has the endorsement of the Chicago Teachers Union.
Their different approaches to public education heavily informed our endorsement of Brandon Johnson for Chicago mayor.
As students at the collegiate level in Chicago, particularly as a diverse group of individuals, we want a Chicago mayor who mirrors the interests of as many diverse Chicagoans as possible.
Paul Vallas has a business archetypal approach to education, and while it may improve certain statistics, it is cold and detached from the community needs of students and faculty. Treating education as a one-size-fits-all approach is dangerous and ignores the varied needs of diverse groups. Vallas' approach is to close underperforming schools and fire teachers who are deemed unfit, while prioritizing retention of middle class families.
As a union organizer, Johnson has organized teachers and community members fighting against school closings in Black and Brown communities, doing the work to level the playing field for minority students and educators.
The Vallas method ignores equity and systemic reform in favor of surface level equality that does not account for the deeply rooted issues of socioeconomic inequality and racial division in Chicago.
The Vallas approach to education bleeds into other aspects of his leadership, including, but not limited to, his stances on crime and public safety. His endorsement by the Fraternal Order of Police – which has historically had problematic right-wing leadership – does not entice us as board members who value a more empathetic approach to policing that prioritizes community.
As a board, those are not things we are willing to overlook.
The appeal of Johnson is in his community-based background and prioritization of the people's needs, particularly the needs of marginalized groups who need different and, frankly, more support.
Johnson's support of reduced police involvement in issues of mental health and crisis calls by using civilian members in nonviolent situations has the potential to help reduce issues of police brutality and power imbalance that plague Chicago.
We also cannot ignore race. Vallas, who is white, represents a different Chicago, one in which white justice looks different than Black justice, where white schools look different than Black schools, and where white neighborhoods are safer. Johnson, who lives in the Austin neighborhood of Chicago, is Black and is raising a Black family in a city that is starkly divided.
Brandon Johnson sees us, all of us, and that is why he is best fit to be our next mayor.