In a rush or seeking a night out? South Loop restaurants offer affordable options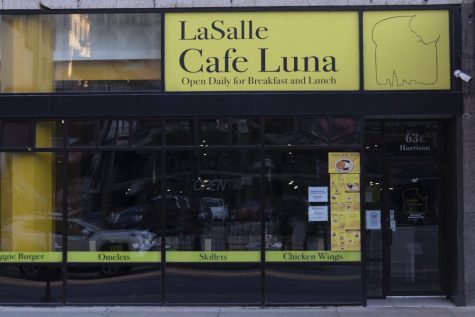 If you are a college student, you know the struggle when it comes to getting good food for good prices, especially near Columbia's campus in the South Loop.
There are several restaurants surrounding the campus, and the Chronicle compiled a list of the affordable options college students are seeking.
LaSalle Cafe Luna
LaSalle Cafe Luna, located at 63 E. Harrison St., satisfies one's breakfast cravings with omelets, pancakes, waffles, french toast and much more. The restaurant offers a 10% discount for Columbia students who show a school ID. Breakfast and lunch meal options are all $17.95 and lower.
When looking for a quick bite to eat between classes, Yoselyn Castro, a senior journalism major, turns to LaSalle Cafe Luna, describing it as a "lively environment."
"Usually when I go to eat there, it's during my lunchtime and I always get their BLT sandwich," Castro said.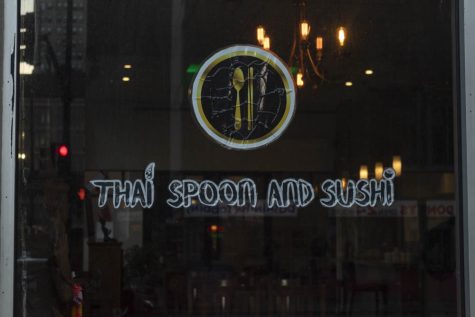 Thai Spoon and Sushi
Thai Spoon and Sushi gives a taste of Thai culture while providing good portion sizes and a student discount. Thai Spoon and Sushi, located at 601 S. Wabash Ave., has a menu that caters to a wide variety of foodies with vegan, vegetarian and tofu options. Entree prices start at $12.95 and side order items like egg rolls are even cheaper at $5.95.
Lindsey Hammond, a sophomore creative writing major, was introduced to Thai Spoon and Sushi by their sister and said the restaurant "always has a welcoming vibe."
"The employees there, they're nice and they get you seated very soon. The service is very, very quick," Hammond said. "I get the Pad Thai. That's just phenomenal."
Harold's Chicken Shack
Harold's Chicken Shack, located at 612 S. Wabash Ave., is most known for its fried chicken, but the menu is expansive. From pizza puffs to catfish, Harold's Chicken has something for everyone. With chicken dinner prices starting at $5.99, it is easy on the pockets.
Chicago native Khaliyah Franklin is a senior broadcast journalism major and said she is familiar with Harold's Chicken Shack. She was happy to discover there was one located near campus.
"As soon as you walk past it, it smells like fried chicken. It smells good," Franklin said. "I get the five-piece wings with a little lemon pepper and then mild sauce on the side."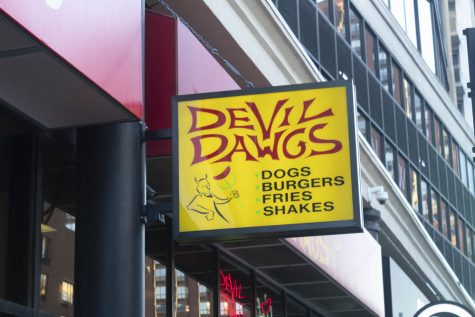 Devil Dawgs
Devil Dawgs specializes in hot dogs, as the name implies, but that is not where it ends. The restaurant, located at 767 S. State St., serves everything from burgers to chicken, fries, shakes and more. There are vegan options like the Vegan Dog and the Very Veggie Burger to choose from as well. With slider prices as low as $3.75, Devil Dawgs' price point is appealing to college students.
Introduced to the restaurant by their boyfriend, Paige Johnson, a junior creative writing major, said Devil Dawgs feels like something one would find on a college campus.
"It's very colorful in there. All of their menus are drawn up all cartoony and it's really fun to just be in there," Johnson said. "I 100% recommend the steak burger sliders because I love a good burger."
Though it may not be as affordable as eating at home, these restaurants offer good food, good portion sizes and good prices for students looking for a quick bite on campus. Do your taste buds — and your bank account — a favor and visit these local restaurants.