'I look for him everywhere': Faculty and family remember CTVA department's Chris Johannesson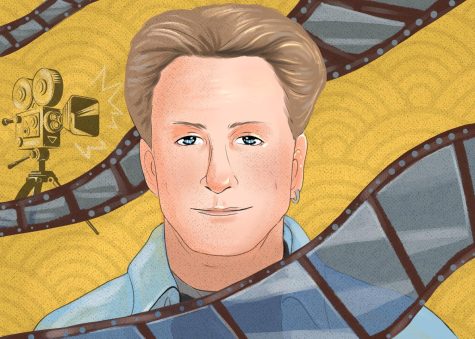 When Lisa Formosa-Parmigiano was asked to describe Chris Johannesson, she recalled him as being dedicated, passionate and a unionist.
Johannesson, adjunct faculty in the Cinema and Television Arts Department, died due to natural causes on Feb. 10. He was 58.
Formosa-Parmigiano, also an adjunct faculty member in the CTVA Department and the vice president of Columbia's Part-Time Faculty Union, or CFAC, said Johannesson had always been a very active member who was constantly present and ready to help.
"I can't say enough good things about Chris's involvement at Columbia and with the union," Formosa-Parmigiano said. "He will be sorely missed."
Diana Vallera, an adjunct faculty member in the Photography Department and president of CFAC, said Johannesson deeply understood the importance of unions. Apart from being dedicated to his work, she said he was a positive person and very humorous.
"To be in a union and to do the work we do, you have to stay positive and you have to be aware of it being a constant struggle," Vallera said. "Even if you have a win, you have to celebrate those wins, but you have to constantly be optimistic and understanding of the work it takes. It's that kind of optimism and that kind of commitment that Chris definitely had."
Sue Mroz, a professor of instruction in the CTVA Department, said Johannesson was a fixture in the department and that it feels empty without him.
"I look for him everywhere, and I expect to see him because he's always been around," Mroz said. "It just feels empty without him and part of that is because we go back so long. He was part of the roots of my being here, and I would thank him for that."
Susan Kerns, an associate professor and associate chair in the CTVA department, said she first met Johannesson when she was the foundations coordinator and getting to know all of the part-time faculty.
"He was one of the people that everybody kind of immediately knew had like institutional memory because he had been at Columbia for so many years," Kerns said. "He was really sort of a repository of information for people in that position."
Describing him as warm, Kerns said he was a big storyteller and that students recalled Johannesson coming into class teaching them new things wrapped in that joy.
Johannesson was a big fan of classic rock and jazz, and was also an avid enjoyer of classic and Japanese cinema with an eccentric fashion taste — drawn to bright colors and Japanese-inspired patterns and styles. Being a sports enthusiast and a Dayton, Ohio, native, Johannesson was a big fan of Ohio State as well as Michael Jordan.
"He was very family first and Columbia second," said Jack Johannesson, his oldest son and vice president of Windfree Solar. "Those are the two things that he really loved most — teaching his classes at Columbia and having hobbies based on what those classes were about, and just spending time with his family."
Jack Johannesson said that growing up, they would always go to the renaissance faire, and that his father was a big homemade taco-night enthusiast. He said his father also deeply loved their late dog Gwen, who had helped keep him company during his separation from their mother.
When asked what he would say to his father if he could spend one more day with him, Jack Johannesson said, "I would tell him that he did a great job, and that a lot of people miss him."
In addition to his son Jack, Johannesson is also survived by his son Mitch, who works in the culinary industry, and his daughter Dalemarie, who is currently studying for her Ph.D. in clinical psychology.