Hybrid courses: the future of combined in-person and online summer classes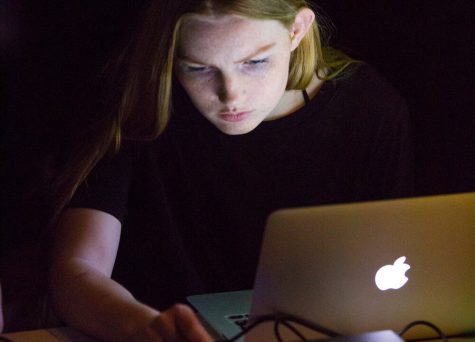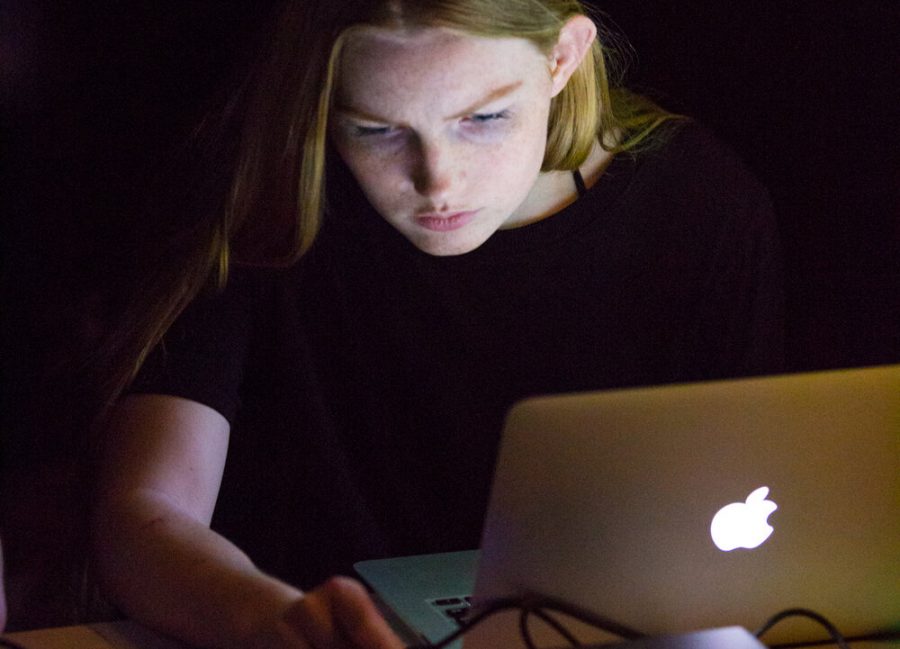 Shanna VanDerwerker, an adjunct faculty member in the Theatre Department, has never taught a hybrid course before, but this summer she will be one of 15 instructors teaching both online and in-person.
VanDerwerker will be teaching "Musical Theatre Dance I" and said a hybrid course is a "whole new environment" for faculty, but she is determined to figure out the best way to deliver content online for students.
According to a Tuesday, May 12 collegewide message from Nathan Bakkum, senior associate provost and associate professor in the Music Department, some summer courses are now listed as "hybrid," potentially allowing students to return to campus July 6—the first time since March 22.
The summer session officially starts June 1, but Bakkum said the college hopes to offer in-person learning in July for select classes that use "specialized spaces," such as stages, sewing studios and music practice rooms as part of the Theatre, Fashion Studies and Music Departments.
However, he said the offering of hybrid courses is contingent on whether Illinois reaches phase four of Gov. J.B. Pritzker's five-phase plan to reopen the state. By phase four, institutions will be allowed to open and people will be able to gather in groups of no more than 50, according to information from the governor's office. If Illinois does not reach phase four by July 6, the campus will remain closed until further notice, Bakkum said.
Classes now listed as hybrids were originally offered strictly as in-person courses before the transition to remote learning this spring.
"Choosing to design these courses [this] way to allow students to have these experiences and for us to be able to have some … face-to-face connection later in the summer is really the key," Bakkum said.
VanDerwerker said this will be a good "segue" to reopening campus because it will initiate more active participation from students, while not rushing the process of a return.
Depending on how large her class is, she said when the in-person portion of her hybrid course starts, she plans to alternate small groups of students in the studio each week and remain a safe distance apart.
"I don't feel safe for myself, let alone for my students when dance is physical," she said. "Especially teaching in theatre, it's about performance; it's about engagement; and wearing a mask is going to be difficult to perform, so I don't believe in rushing [it]."
Bakkum said the college is following guidance from the Centers for Disease Control and Prevention and is limiting "prolonged exposure" of 15 minutes or more if students need to be closer than six feet for an in-class activity.
Along with the Dean of Students Office, Bakkum is working on a new layout for classrooms and buildings with signs marking where seats and desks can safely be six-feet apart and identifying proper protocols for entering and exiting buildings.
He said the elevators will be the trickiest space in which to implement protocols because of their compact size and limited space.
The Dean of Students Office will be hands-on in determining if those who return to campus have a fever by implementing temperature scanners in campus buildings, but Bakkum could not fully answer how the college plans on regulating health screenings. He said there will be more concrete answers as the July return becomes closer.
Karla Fuller, an associate professor in the Cinema and Television Arts Department, taught her first hybrid course "BFA Research and Presentation" this spring and said she enjoyed giving her students flexibility with their schedule while having time to talk in-person about their project's progress.
She suggests instructors who are new to teaching hybrid courses check in on their students regularly to make sure they are staying engaged. For the weeks her classes were scheduled online, Fuller said she had students respond to Canvas discussion posts for participation.
"It's really challenging because you're not seeing each other every week," she said. "But I think it's the wave of the future. Even with the challenges, it's the way we're going to go—at least for the foreseeable future."
Updated Friday, May 29 at 6 p.m.
Bakkum said the college is "working to secure third-party assistance from medically trained personnel who will handle any in-person health screenings, including temperature checks." This will be overseen by the AVP of Safety and Security with college leadership.
Students and employees who return to campus must fill out forms declaring they do not have symptoms of the coronavirus, including fever, and that they have not had contact with someone who has the coronavirus, he said. Details regarding what the form will look like or how frequently it will need to be filled out is still being determined by government guidance.