Hungarian jazz singer to study at Columbia this fall under Fulbright program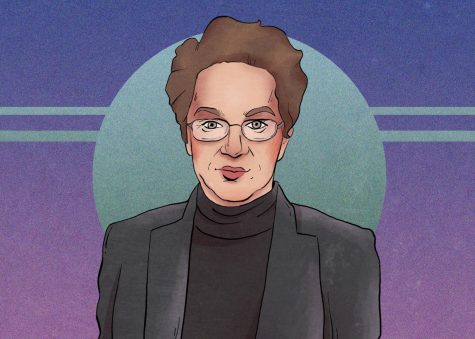 DEI ISSUE
---
Columbia will welcome Hungarian Jazz singer Ágnes Csné Lakatos as a Fulbright researcher in the Music Department this fall.
Lakatos is an associate professor of jazz vocals at the Liszt Ferenc Academy of Music in Hungary. She will conduct research on jazz in Chicago and on the founder of Columbia's Music Department, William Russo, who died in 2003.
Russo was a former jazz composer, teacher and author who founded Columbia's Music Department in 1965. He retired as chair of the Music Department in 2002. A collection of his music is held in Columbia's archives.
Typhanie Coller, assistant professor in the Music Department, said she hopes Lakatos will be able to get to access Russo's archives from the Center for Black Music Research.
"I feel like we're sitting on this little diamond, this gem of information that could be highly useful not only to us but to the college," Coller said. "It's not being utilized the way it should be."
Ilya Levinson, an associate professor in the Music Department, met Lakatos last year.
Levinson said Columbia's ties with Russo and jazz singer Bobbi Wilsyn would be great for Lakatos to research. Wilsyn will be honored at this year's commencement ceremony with an honorary degree on Sunday, May 14.
This is the music department's first Fulbright researcher.
Columbia has hosted six Fulbright researchers, most recently Emmanuel Roland Paul Vaillant from France to study journalism.
"I'm really happy because we have a place in American jazz history," Levinson said.
Columbia's diverse range of music ensembles from hip-hop to gospel, and Coller said this is unique.
"What really makes us different is that we're one of the few schools that offer contemporary styles and particularly Black American music styles," Coller said.
The Fulbright Program is an international academic exchange program sponsored by the U.S. government and other governments from participating countries, including Hungary.
Elio Leturia, an associate professor in the Communication Department, is the school's liaison for the Fulbright program and helps students and faculty that are interested in participating in a Fulbright program with the application process.
Leturia said he was a Fulbright student when he came to the University of Illinois from Peru in 1990 to receive his master's degree in Journalism. He was selected as a Fulbright scholar in 2021 to teach journalism and to conduct a research project in Spain: "When words, visuals and technology merge: A bicultural journalism venture."
Leturia said he feels indebted to the Fulbright program.
"I feel like I need to serve the same way that I was given an opportunity," he said.
Paul Catanese, a professor in the Arts and Art History Department received a Fulbright U.S. Scholar Award to Poland for Spring 2024.
Catanese will be at the Eugeniusz Geppert Academy of Art and Design in Wroclaw, Poland, for five months to work on his project, focusing on artificial intelligence in printmaking and artworks.
His project, "Printmaking in the Age of Artificial Intelligence," will explore the complexities of artificial intelligence and how it can expand the boundaries of printmaking. He will also teach seminars and conduct workshops with graduate students about the subject.
Catanese was a visiting professor in 2016 for that same institution in Wroclaw. They invited him to teach topics that he covered in his 2012 book "Post Digital Printmaking" which looked into how technology can be used in printmaking art.
"They are really interested in super experimental processes. They have a long, deep tradition of that there," Catanese said.
Columbia's support for international education has declined over the years, Leturia said.
Columbia's Global Education Department was closed without notice in 2019 as reported by the Chronicle. After it closed, Leturia said it was difficult to plan a study abroad trip to Peru by himself.
"Before there was a department with five people and now there is only one person who handles all" support for international education, Leturia said. "I don't know what the thought process of the college is because after that, you have less of those resources."
Columbia also requires faculty to have a sabbatical lined up with the award duration, which can be difficult to coordinate, said Leturia, who had to take unpaid leave for his Fulbright. Some schools, like Loyola University Chicago, pay the salary of faculty awarded Fulbright regardless of the timing because of the prestige of the program.
Leturia said he hopes the school will become a member of the Fulbright Association in the future.
Columbia has had 17 faculty travel under the Fulbright Scholar Program, plus one more once Catanese goes to Poland next year. He said that his colleague's support helped him through the application process.
"I'm really grateful that this opportunity could work and I'm grateful that the school is able to support me," Catanese said. "I feel tremendously supported by the school to be able to grow in this way."