How one repurposed newspaper bin sparked a chain of free community art sharing spaces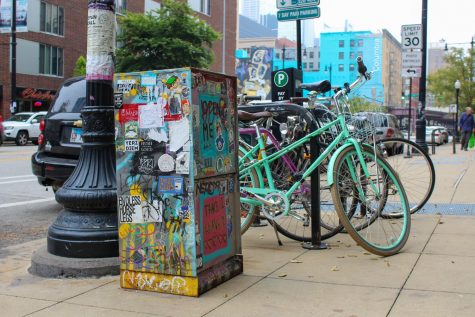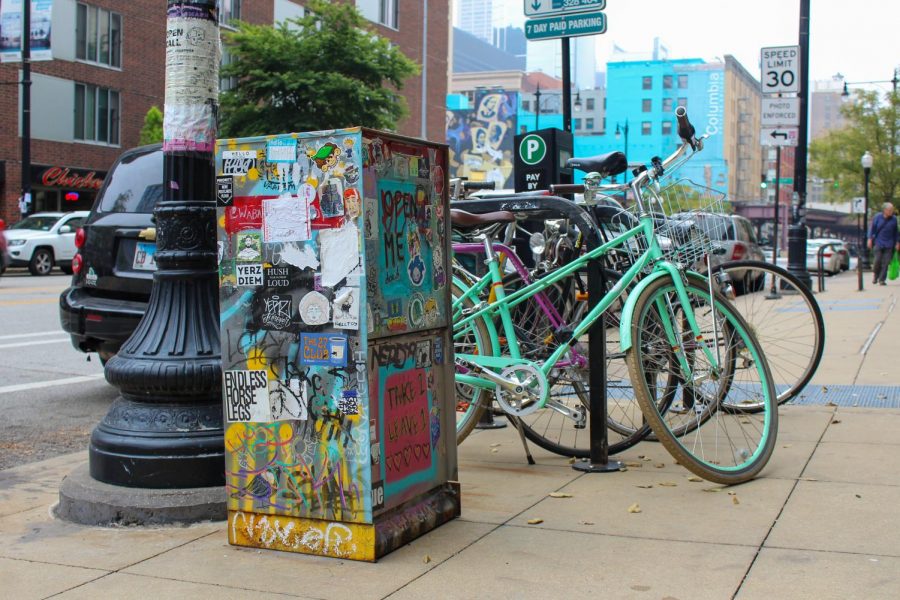 Facing the front entrance of 623 S. Wabash Ave. sits a repurposed newspaper bin, decorated in spray paint and stickers with the message "Open Me" and "Take 1, Leave 1" painted on the front.
Often when opening the bin, passersby will find a wide range of artwork displayed from stickers and prints to small art pieces — artwork that is free to take.
What began as a "one-off" project for Izzy Aimone, a 2019 art and art history alum, became the Wabash Art Drop, the start of a designated free art exchange, or "art drop," on campus. Since its inception in January 2019, the Wabash Art Drop has inspired other artists to set up their own art exchange locations across Chicago, and even outside of Illinois.
"I wanted to give people the chance to share their art without actually having to be a finalized body of work," Aimone said. "I wanted it to be a space for people to share … really whatever they wanted."
Aimone was inspired by the Little Free Library, a nonprofit based in Hudson, Wisconsin, with the mission to provide communities access to books through their book-sharing boxes. The Wabash Art Drop's mission is the same.
The Wabash Art Drop would not be a staple without the art community it serves.
Isaac Morales, a freshman fine arts major, attributes his boost in confidence and connection with other artists to the art drop.
"It's a really cool place for artists. … It's really unique," said Morales, also known under his art handle @Fanartbootleg on Instagram.
Katie Klimacek, creator of the Humboldt Park Art Drop, credits these free art exchange spaces for contributing to a "cross-pollination" of artists from all over the city who might have never heard of each other until they trade artwork through the art drops.
"The impact that I've noticed is that it gives people an opportunity who might feel like their art isn't worth being seen," Klimacek said.
Since its inception, the Wabash Art Drop has inspired other artists in the creation of free art exchange spaces in their neighborhoods. Aimone often assists artists who reach out, like Klimacek, in setting up new art drops like the Humboldt Park Art Drop, which was unveiled late July 2021. More recently, Aimone also assisted in the set up for the Logan Square Art Drop, created by Armando Rios and unveiled in July 2021.
Aimone also assisted in setting up the Portland, Oregon, art drop, known as the Annex Art Drop, unveiled Jan. 21, 2020.
"I never expected this project to blow up, really," Aimone said. "I want people to realize that they can do it without any affiliation [with the Wabash Art Drop], and, of course, I'm sure all over the world there are other art boxes like this."