Hidden holiday guide to Chicago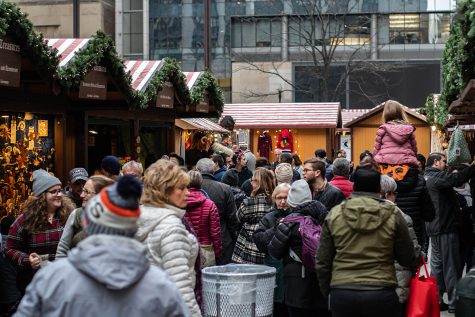 Chicagoans who have faced countless harsh winters here in the metropolis of the Midwest may see the run-of-the-mill holiday celebrations of the city to be less than stimulating.
Christkindlmarket, the Lincoln Park's ZooLights, the storefront windows at Macy's—all good and grand in their own way, but one has to wonder: Isn't there more?
In every crevice of the city comprised of more than 70 communities, curious holiday enthusiasts can find something to do—whether it be just for the afternoon or a recurring event to which they can bring family and friends over and over again.
Striving to connect you with the holiday thrills of the city, the Chronicle has compiled an off-the-beaten-path holiday guide to help you navigate Chicago this coming winter.
Music Box Theatre: Christmas Sing-a-Long and Double Feature
Coming back to the Music Box Theatre, 3733 N. Southport Ave., for its 36th anniversary is the Christmas Sing-a-Long and Double Feature. Taking place Dec. 12 through 14, the theatre will be showing "White Christmas" and "It's a Wonderful Life" back-to-back. If you crave the classics this time of year, a ticket to the first film is $13.50 and entrance to both is $20. Watching Bing Crosby and James Stewart be forlorn among the fresh snow for just $20 is a hard-to-miss opportunity.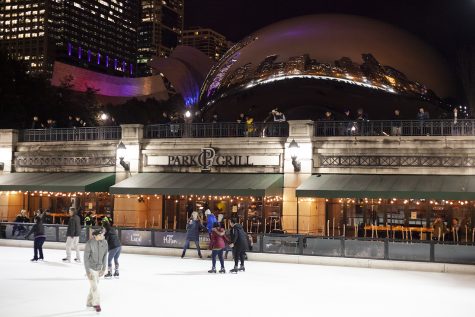 Caroling Cloud Gate
Merging a tourist trap with a unique event can be difficult, but in Chicago there is no shortage of creativity. The Bean, or Cloud Gate as it was originally and rightfully titled, is located in the heart of The Loop, making it easily accessible to tourists and locals alike. On Fridays spanning from Nov. 29 to Dec. 20, Caroling at Cloud Gate will take place from 6 to 7 p.m. Each Friday a new choir will lead the tunes as they ring through Millennium Park. Whether it is the cold weather chilling you or the beautiful voices, an evening like this is a must-see this winter.
That's Weird, Grandma: Holiday Extravaganza
So maybe building a snowman with the kids isn't cutting it. If you and the kiddos want more excitement in the dreary days of winter, the whole family can enjoy the "That's Weird, Grandma: Holiday Extravaganza," presented by PlayMakers Laboratory. Hosted at The Neo-Futurists, 5153 N. Ashland Ave., this adaptation of the series, now in its 18th season, is the public showing of a play that was written for children, by children. Through PML's creative writing residency program in Chicago Public Schools, young creatives get the chance to craft their own stories for the stage. And after being performed at the schools themselves, the public will get to witness the wacky sketches of young writers. Whether you or the family are in need of some innocent humor, this extravaganza is one worth getting tickets to.
Holiday of Horror
Parts of Chicago can be serene as snow falls and the lights are strung up about town. Even more serene, perhaps, are the sounds of a metal concert coming from Reggies Chicago, 2105 S. State St. The doors open at 6:30 p.m. on Saturday, Dec. 21 for the 22nd annual Holiday of Horror concert hosted by The Chicago Metal Factory and Rebel Radio. General admission is $20, and with acts such as Macabre and Novembers Doom, among others, the night is sure to melt back the winter blues with booming guitar riffs, screaming vocals and excited fans.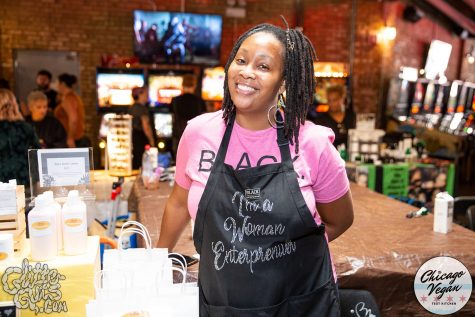 Buttcracker: A Nutcracker Burlesque
Who says the holidays cannot be both naughty and nice? The Den Theatre, 1331 N. Milwaukee Ave., will be hosting "Buttcracker: A Nutcracker Burlesque" on Thursday, Dec. 12 at 8 p.m. The event has all the holiday favorites—dancing, sword balancing, burlesque and magic—all rolled into one extravagant evening. A hot take on the original production of the Nutcracker, the Buttcracker takes its fans beyond the awe of Christmastime and into the wonder of sexual positivity.
Chicago Vegan Test Kitchen Holiday Market
Perhaps you're vegan, someone on your holiday guest list is vegan or you just want to stock your pantry with cruelty-free goodies. If so, Chicago Vegan Test Kitchen's Holiday Market may be yet another stop on your list. All sellers at this free event hosted at Emporium Arcade Bar, 2363 N. Milwaukee Ave., are local vendors and chefs that offer high-quality goods. There will also be a children's activity corner, so feel free to bring the kids along as you gather both food and goods from these vegan artisans. Despite the recurrence of the normal market, there is only one can't-miss date for the holiday market: Sunday, Dec. 15.