Hank DeZutter, former Columbia instructor and Chicago journalism maverick, dies at 80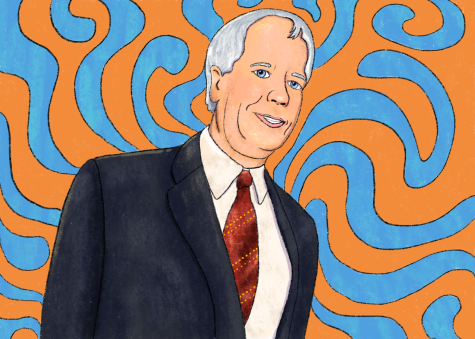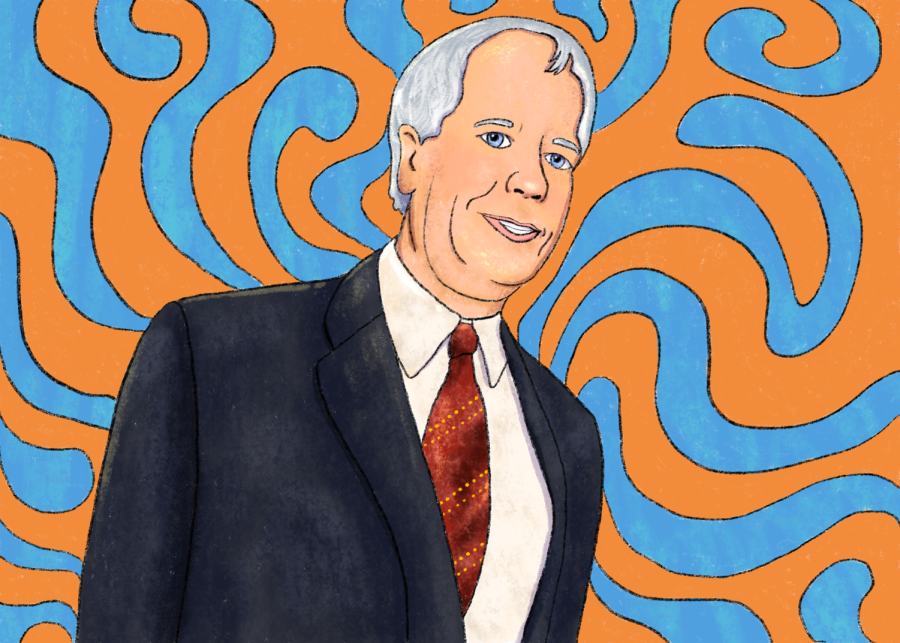 Hank DeZutter, who taught the "Local Politics and Government" seminar at Columbia and was a lifelong Chicago-based journalist, died on July 14, after a fall that resulted in a brain injury. DeZutter was 80.
Thom Clark, who co-taught the course with him, said DeZutter helped redefine what it meant to be a journalist.
"Hank helped redefine for me what good journalism meant, which was not telling both sides, but being fair and balanced. It's a nuanced way of looking at reporting," Clark said. "Hank just had a way of approaching people and being able to tell their story."
DeZutter and Clark co-founded the organization Public Narrative in 1989, which was named Community Media Workshop at the time of its inception. The pillars of the workshop included the belief that "a free and informed press, as well as an educated public, are the cornerstones of democracy."
When created, Public Narrative was housed at Malcolm X College but found a home at Columbia in 1993.
Clark said one of the biggest impacts DeZutter left on the journalism industry in Chicago was his mentorship of young journalists of color.
"I think that probably the most important thing that Hank did for the industry, besides being part of the team that started with Chicago Journalism Review, was the way that he encouraged and mentored particularly Black journalists," Clark said. "But [he encouraged] young journalists of all kinds to step up."
Clark said the class he taught with DeZutter was a graduate course, which they team-taught for about five years.
DeZutter attended Williams College before transferring to the University of Michigan, and he obtained a master's in journalism from Northwestern University's Medill School of Journalism.
Aside from his work teaching journalism, DeZutter was respected in his own right as an award-winning journalist.
DeZutter won a national journalism award in 1970 for exposing the FBI's recruitment of students to spy on campus "radicals" at the University of Illinois. DeZutter also covered the fatal Kent State University shooting, earning awards from the Associated Press for his reporting.
DeZutter started his career in journalism at the Lerner newspaper chain – which ran from 1926 through 2005 – before moving on to the Chicago Daily News, where he worked from 1967 through 1970, reporting on education, civil rights and the anti-war movement.
DeZutter also co-founded the Chicago Journalism Review in 1968, which extensively and notably covered the relationship between Chicago police and anti-war protesters at the National Democratic Convention the same year.
In addition to his other journalism experience, DeZutter wrote regular articles in the Chicago Reader about some of Chicago's neighborhoods that are often neglected, as well as writing a weekly poetry column in the Chicago Journal.
Outside of reporting, Clark said DeZutter was a man with a generous heart and someone who could always find humor in difficult situations, saying he was able to bring play into work.
"He could find humor, even in difficult situations, or find a way through a funny verse or a parody, to sort of break the ice, break the tension that there might be around a particular issue or story," Clark said. "[He was] a big man with a generous heart."
Norma Green was the director of the graduate journalism program at Columbia for 20 years and said she remembers students appreciating the seminar DeZutter co-taught and his teaching style.
"The students really appreciated [DeZutter and Clark's] knowledge, their wit, the way that they worked off each other as a team. I think that came through in that class," Green said.
Green said she would look over the student evaluations of the course and remembers students being enthusiastic about and looking forward to DeZutter's class.
"I think he had a sort of a natural tendency to want to challenge students to be the best that they could be," Green said.
Green added that many students who went into DeZutter and Clark's program wanted to be sports journalists, but many of them turned to politics after taking the class.
"After taking classes like Thom and Hank's, [they found] that politics was as exciting, if not more exciting than sports journalism, especially in the city of Chicago," Green said.
Green said DeZutter was more than just a journalist.
"I think he was a very caring individual; he was sort of what people now call a 'polymath,' you know, a renaissance man," Green said. "He had his finger in a lot of interesting things, but I think he really cared deeply about Chicago. And I think that it was good that he was Chicago-centric. It was exactly what we needed for that class."
DeZutter is survived by his wife, Barbara Belletini Fields, and a daughter and two sons, a stepson and two stepdaughters, five grandchildren, four stepgrandchildren and two sisters, according to the Chicago Tribune. 
A memorial for DeZutter will be held at a later date. Monetary contributions in honor of DeZutter are welcome at Gabby Gifford's Courage to Fight Gun Violence.