Hamilton welcomes high schoolers to 'room where it happens'
High school students from around Chicago were brought into "the room where it happens," March 13 thanks to the third year of the Hamilton Education Program.
Nearly 2,000 students and teachers gathered at CIBC Theatre, 18 W. Monroe St.,  for EduHam and a matinee performance of  "Hamilton" after spending time in their classrooms studying American history.
Of the 29 schools that participated from across the Midwest, students from 13 performed pieces onstage inspired by the lessons taught in their history courses as well as the life of Alexander Hamilton, the first secretary of the treasury.
Diego Aleman, a junior at Golder College Prep, performed a poem called "Soldier Stand" inspired by the brutal winter at Valley Forge, a military encampment during the Revolutionary War.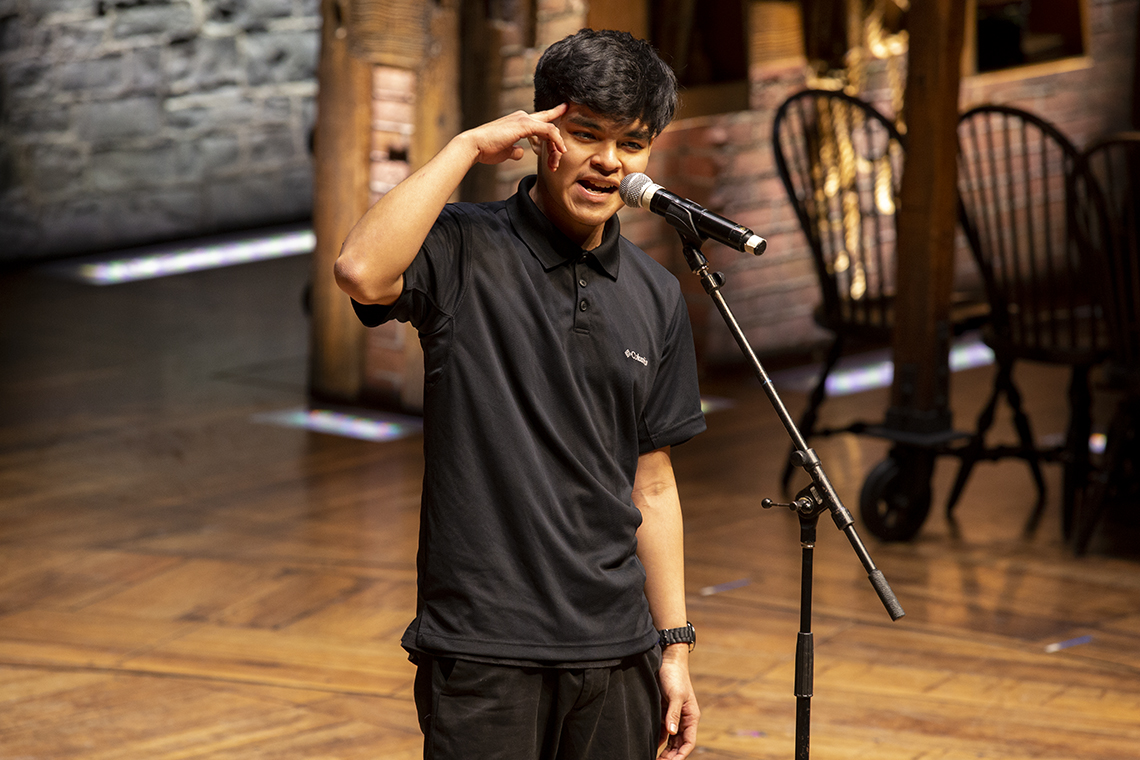 "It's [about] a soldier trying to motivate his comrades to continue fighting in this war," Aleman said. "During the first year of the Revolutionary War, America wasn't doing so hot. And in this winter, all of the problems stared at them in the face."
Other performances included spoken word, songs and raps influenced by different subjects of the American Revolution, including Benjamin Franklin, Abigail Adams and Thomas Paine.
Myles Gillespie, a junior at Kenwood Academy High School, said it was interesting doing the research on the Whiskey Rebellion in order to succesfully perform the rap he wrote for  his class and EduHam.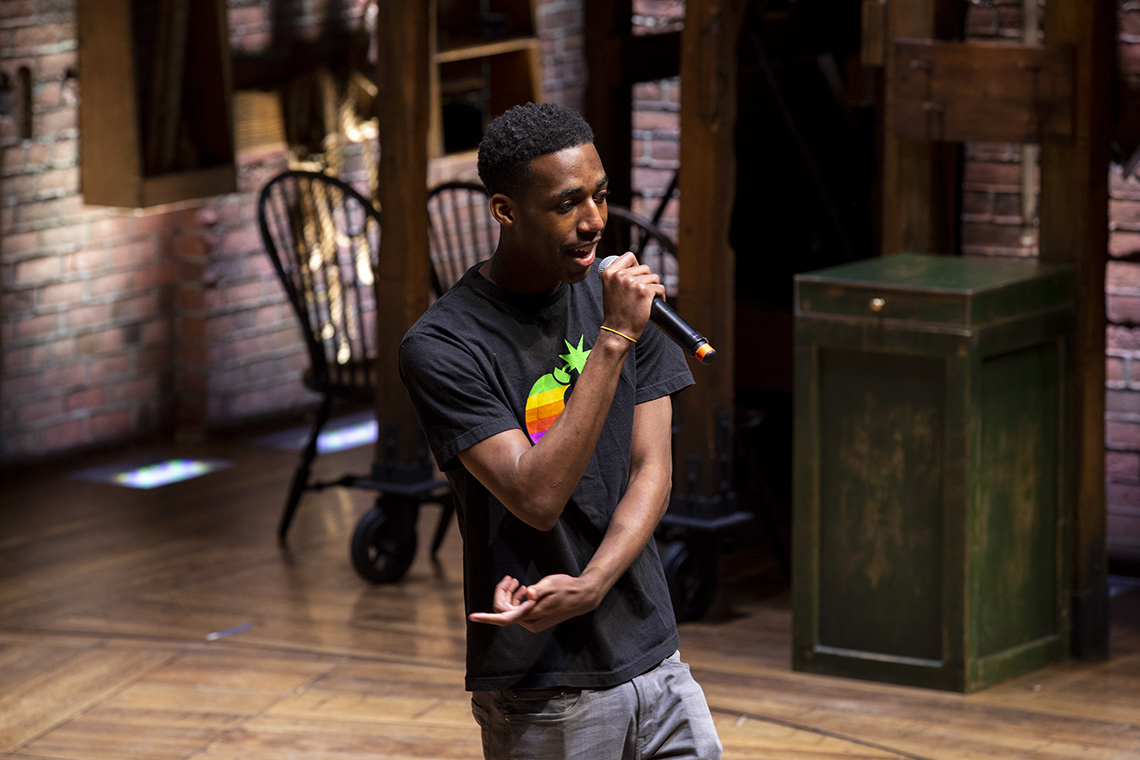 "There was a tax on whiskey, and farmers didn't like that because they drank it and made money by selling it," Gillespie said. "George Washington taxed it. They hated it, so they started this huge riot and the Battle of Bower Hill, where a ton of people were killed."
The musical's creator Lin-Manuel Miranda worked closely with the Gilder Lehrman Institute of American History—a nonprofit organization dedicated to American history—to create an educational component for students.
Swing and understudy Jared Howelton was a supportive host of the student performances segment and said the cast's diversity is important for students to see.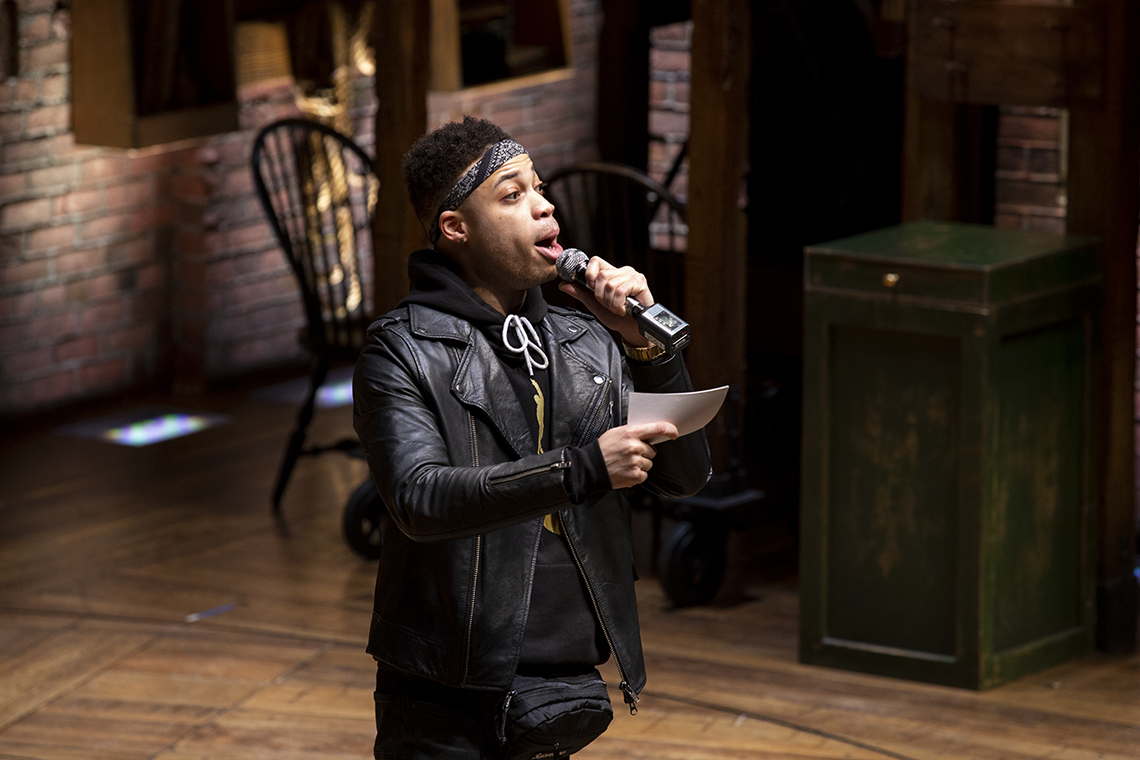 "We didn't get any of this when we were in high school," Howelton said. "We didn't see anybody up here who looked like us either."
He told students to take advantage of arts education programs like EduHam and continue to shine.
John Devine, a social studies teacher at Elgin High School, said he attended EduHam in the past, and it had an impact on the rest of the school year.
"After trying hard for engagement in the classroom, coming here helps make it happen," Devine said. "It opens up the idea that history is inspiring, interpretive and relevant. I can't do that alone as a teacher in the classroom. The arts help."