Global pandemic creates a world of problems for Columbia's international community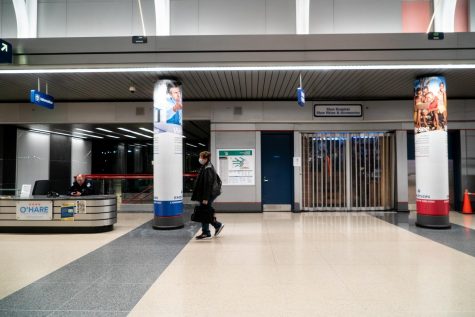 For Columbia students studying abroad, international students living on the South Loop campus and domestic students planning to spend spring break overseas, travel restrictions due to the coronavirus pandemic are wreaking havoc on their lives and plans all over the world.
International students
When Tyra Guan discovered she would not be able to fly back home to China, she had some small sense of relief because at least she had her South Loop apartment. The fate of her international friends who lived in Columbia's on-campus residence halls, however, was much less secure as they were told they had to move out within a matter of days.
"Some students from America, they can just fly back to their homes, but for us, or the students in the dorms, they cannot live there or in the city, so it's been tough for them," Guan said. "There are so many students that open their apartment to say, 'Hey, I would like to have one more roommate, and if you need a place to stay, you can come [here].'"
So, Guan, a junior performing arts management major and international student from China, stepped up and offered her apartment to her friends while they figured out their next steps. She said they were caught off-guard by the college's decision to close all dorms.
Guan currently rents a one-bedroom, one-bathroom apartment just 10 minutes away from campus with her roommate, but is now hosting two additional students from China. Because of the size of her apartment and an insufficient number of beds, Guan shares her own bed with one of the students while the other stays on their sofa.
"My inclination right now is that so many students are still panicked," Guan said. "Many students are newcomers, so they stayed at the dorms, and at first [Columbia] didn't tell anybody that 'We're going to close college dorms.' Students had no [time to] prepare for the closing."
Clare Lake, director of International Student and Scholar Services, said the college has been assisting the 72 international students required to vacate dorms as part of the college's preventative measures against the spread of the coronavirus by providing extensions for them to move out, as well as assisting them with finding alternative housing if needed.
As of Tuesday, March 24, 10 international students from several countries—including South Korea, Spain and the United Arab Emirates—were still residing in on-campus housing, Lake said, adding that they had until 5 p.m. Wednesday, March 25 to secure alternative housing, although additional extensions may be given on a case-by-case basis.
At Loyola University, students were also instructed to move out of residence halls. However, the university's Residence Life office allowed exceptions, which included permitting international students who were concerned for their visa status or who could not return to countries "significantly impacted by COVID-19" to stay on campus, according to a March 12 email sent to Loyola residents and obtained by the Chronicle.
Lambrini Lukidis, associate vice president of Strategic Communications and External Relations, said the housing credit refunded to students who were living in dorms should help international students find housing if they cannot return to their home countries.
The college is working with local alumni to help find students forced to leave the dorms alternative forms of housing. Lake said alumni have also been offering resources to international students seeking shelter, which includes guiding students to economically feasible living areas such as the Edgewater neighborhood.
Columbia alumnus Austin James Heredia started the apartment rental company Chicago Rentals in 2019 and said he is working hand-in-hand with the college to provide international students help finding affordable housing.
"I've been sending [international students] a lot of different options," Heredia said. "Some students are looking for temporary housing … and that's really difficult. Usually the only places that are furnished and available for a month or two are corporate housing, and that's really, really expensive."
In addition to sending housing information to international students, Heredia's company holds virtual tours for those looking to rent their own apartment. He said only three Columbia international students have come to him seeking help in securing housing.
Heredia recommended international students looking for short-term, affordable housing try to sublet rooms.
Out of the 330 total international students at Columbia, Lake estimated approximately 36 of those have flown back home. But new challenges have arisen for them.
Lake said a major concern is how time zone differences will interfere with students' ability to fully participate in courses at Columbia, which will be online for the remainder of the semester. For instance, students in China face a 13-hour time differential.
"If professors do these video conferences between 8 and 11 in the morning, if you're 13 hours ahead, you're usually up late at night anyway, or you'll have to stay up late," he said.
If a student in China were to join a three-hour conference call lecture beginning at 9 a.m. Chicago time, they would have to remain in class from 11 p.m. until 1 a.m. in China. This could cause some students to fail classes, Lake said.

Afternoon classes would run in the middle of the night for those students.
To combat this, Lukidis said students with concerns should contact professors to establish a plan for the semester.
Another major concern for some international students who have returned to China is internet access, Guan said.
VPNs—software that reroutes internet connections through a private server rather than through one's internet service provider—are crucial for students based in China because it gives them access to U.S. websites, including Canvas and MyColumbia, which would be blocked by Chinese internet regulations, according to Guan.
Lake said he had been in touch with the Chinese Student Scholar Association to see if most students have access to a VPN. He said in the case that a student does not have access to one, he assumed they would be responsible for paying for one on their own. Lukidis said the college has sent a survey to students to assess their internet and technology access for academic use.
Guan said she can see the fear and distress the situation has created firsthand from those she lives with.
"Before closing the campus, we used to hang out more, play cards, cook together, but right now, everybody just shuts their doors and they never go out," Guan said. "I'm depressed."
Ayako Kanroji, a sophomore advertising and art direction major from Japan, said although she appreciated the work International Student Services has been doing for international students, the college-at-large could do more to help.
"I'm not sure if they were aware of what kind of situation that would put us international students in," Kanroji said of the dorm closures. "As an entire school, I feel like they were not giving enough attention to international students."
After moving out of the University Center residence hall, Kanroji flew home to Japan, paying $1,700. She said the student support from within Columbia's international student community has been helpful in this difficult time.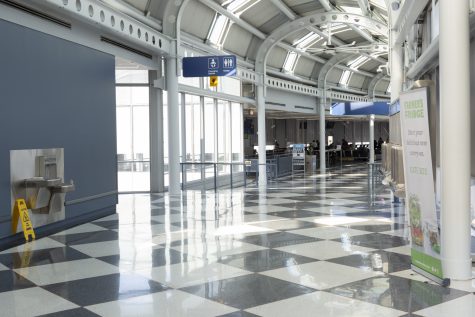 Study abroad
There is a growing roster of colleges across the nation, including DePaul University and Loyola University, that have suspended study abroad programs at the direction of the Centers for Disease Control and Prevention.
Assistant Provost for Global Education David Comp said in a Wednesday, March 25 email to the Chronicle that the college had six undergraduate and eight graduate students studying abroad for the Spring 2020 semester, although he did not specify in which countries. He said the Global Education Office, which manages study abroad programs, contacted the students individually to request for them to return to the U.S. and offered for Columbia to coordinate and pay for their flights.
Four of the undergraduate students accepted the offer while the remaining two and all eight graduate students decided to remain in their cities of study, Comp said.
Whether Columbia's summer study abroad programs will be canceled is still up in the air.
"Typically, if any programs are going to be canceled, that would be happening by those [third-party] providers," Lukidis said, referring to companies, schools or programs that assist in the college's study abroad operations in other countries.
According to Columbia's website, the college has 11 summer study abroad programs to countries including the Czech Republic, Scotland, Germany, Italy and Spain, with domestic travel programs in Arizona and Los Angeles, as well. All five European countries have closed their borders and have thousands of reported cases of the coronavirus.
Kathie Bergquist—an adjunct faculty member in the English and Creative Writing Department who runs two study abroad programs, a summer program in Prague and a J-term session in Paris—said the college will assess the future of study abroad programs by April 15.
Bergquist said she has been in touch with The Council on International Educational Exchange, which has not made a final decision on the fate of summer programs. Bergquist said no programs have been canceled as of yet, but Columbia students have been advised to put off buying plane tickets until further notice.
"If we feel that we can be … comfortably assured that the students' [programs] can run without any undue risk to health, safety and wellness, then I think that it's in the students' best interest to have this [study abroad] experience," Bergquist said.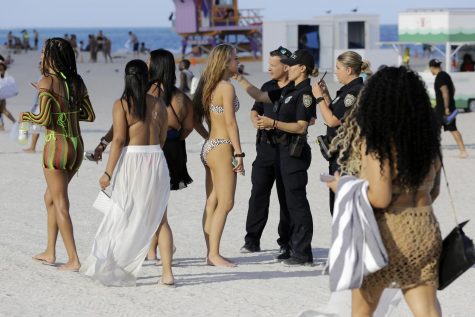 Spring break
Travel restrictions in the wake of the coronavirus outbreak—from individual state leaders to the White House and foreign governments—have caused many students to cancel their spring break plans.
President Donald Trump has restricted travel to 26 European countries for 30 days, as reported Tuesday, March 10 by the Associated Press.
Sophomore audio arts major Natalie Finfer had been preparing to embark on a long-awaited trip to Europe. Now, because of the quickly spreading pandemic, she is unable to go on the trip, which cost her more than $1,000 that she paid in advance.
"It's really messed up, and health should be my first concern, but I did pay for this whole trip out of my pocket," Finfer said. "For a college student, Jesus, that's my life."
Finfer was issued a travel credit covering the cost of her ticket to be used for a future flight.
Like many people with family overseas, Grace Senior, a junior graphic design major, is only able to see her extended family once every few years. With spring break plans to travel with her father to teach English in Vietnam, Senior was excited to see her adopted brother and two nieces who live there—but that was before Vietnam suspended visas from specific countries, including the United States, as a preventative measure to combat the coronavirus.
Senior would have also had a layover in South Korea en route to Vietnam. South Korea is among multiple countries where visas, including those from China and Japan, are suspended temporarily.
The former creative director for the Chronicle—who said she struggles with health issues, including a weakened immune system—said despite the widespread fear, many people are still not following the recommended social distancing and are continuing to go on spring break.
"It's very frustrating. It's like the classic schoolyard story of one kid does something wrong, the teacher punishes the entire class," said Senior, whose trip was canceled and instead traveled to North Carolina to stay with her family after it was announced classes would be suspended and moved online. "This entire thing is a process. … No one has all the answers."