From 2 a.m. after-parties to 2 p.m. classes: Self-taught DJ creates own path in Chicago hip-hop
December 9, 2019
When Quentin Moore was 12 years old, his mom bought him his first DJ equipment, a Numark Mixtrack Pro I when they didn't have much money. But the moment he began to take his work seriously was in eighth grade when he DJed for his school's pep rally.
"Sometimes, [my mom] looks at me crazy because she wanted me to be in school and get a job and all that, but I tell her a lot of stuff has changed," he said. "I tell her every day, I really feel in my heart DJing is going to work."
Growing up in the Jeffery Manor neighborhood, Moore, known professionally as Preme, was inspired to become a DJ after listening to different genres of music and becoming passionate about rap music. He considers himself a "rap head" and a "student of the game," meaning that he not only listens to rap music, he also studies the importance of lyrics and how they affect people.
Fresh out of high school, Preme has already made a place for himself in the industry after he DJed for Lyrical Lemonade's Summer Smash Festival in 2018. The festival had approximately 11,000 attendees.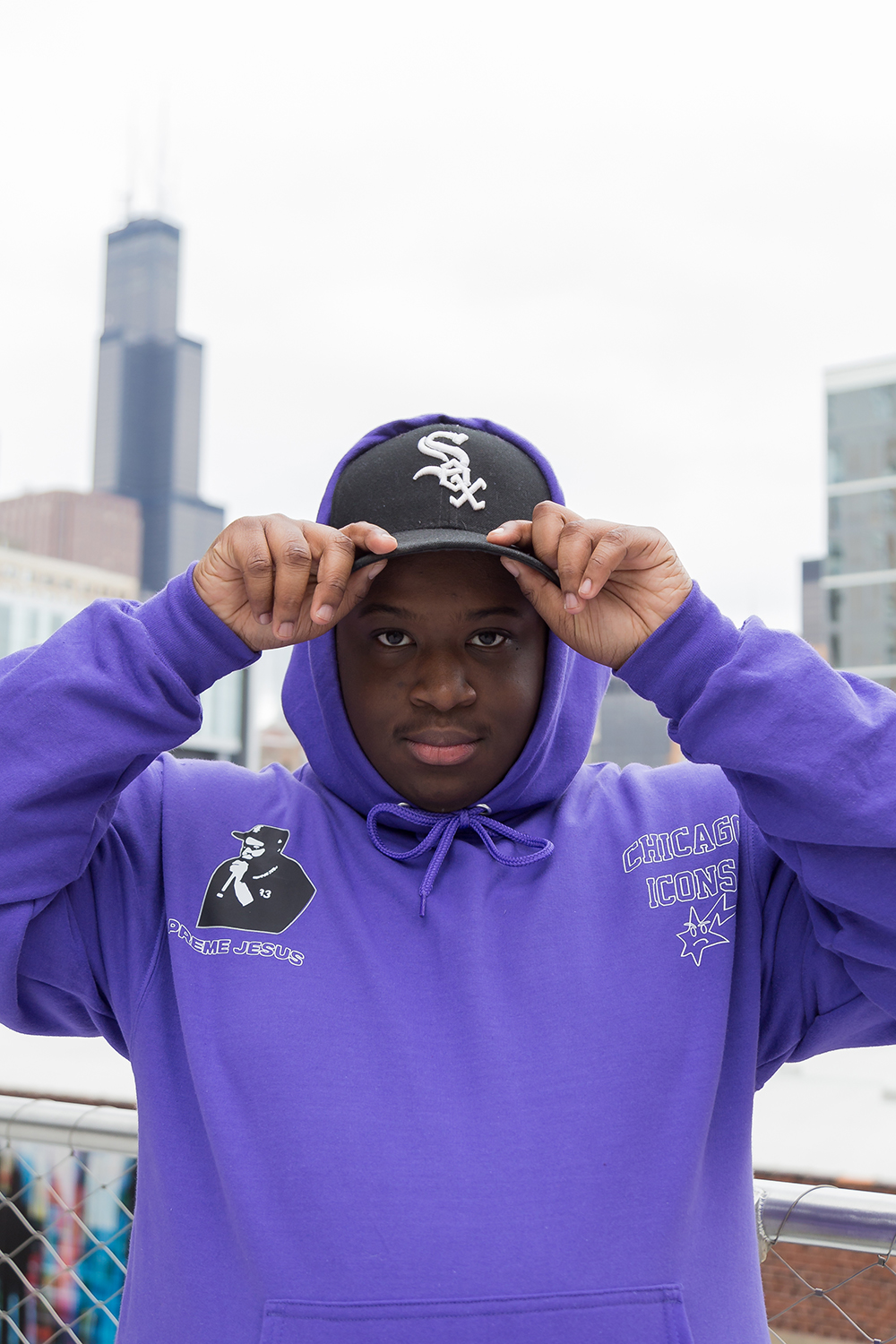 Since then, he has had a presence on Chicago's hip-hop scene as an opening DJ for Lyrical Lemonade and SPKRBX-sponsored shows, all while attending Columbia as a music business major.
Moore remembers listening to artists when he was young such as Nelly, Eminem and Bow Wow.  He got his start early on as a kid, DJing from his mom's desktop and playing "DJ Hero" on Xbox 360.
He attended Urban Prep Charter Academy for Young Men, 521 E. 35th St., in Bronzeville, and joined the hip-hop club where he met UGLYFRIEND, a producer at the time who worked with notable Chicago rappers like Famous Dex and Warhol.SS.
Moore was then introduced to Soundcloud, a free music streaming platform, which opened doors for him, discovering up-and-coming talent in Chicago and the world of hip-hop.
During his senior year of high school, he took a break from DJing to focus on school, but when the following summer came around and he hadn't yet gotten his foot in the door of the music industry, he broke down in frustration.
"One day, I just had a crazy breakdown, I was texting all the famous people I knew [to say] 'If you just give me a shot, any type of shot, I'll literally pull through, you don't even got to pay me,'" he said.
Moore was quickly given the chance to DJ for Lyrical Lemonade's first festival, Summer Smash, held in Douglas Park, 1401 S. Sacramento Dr., in August 2018.
"They definitely helped me kick down a door, but I feel like I still got a lot more to do," Moore said.
At Columbia, Moore connected with Jonathan "Zebo" Gust—an adjunct professor in the Communication Department and a club DJ—in one of his radio courses.  Moore has learned from Zebo's producing, DJ stories and connection to festivals.
Moore also encourages students to come out to the events he is part of, and although he enjoys his experience with school, he will not pass up any outside opportunities that come his way.
"A great man told me: 'Don't ever skip opportunities that could change your life,'" Moore said.
But, with all that is on his plate, Moore has been struggling between school life and taking professional opportunities, going from DJing an after-party until 2 a.m. to heading to class hours later that same day. "But I feel like that's prepared me for life," he added.
With the help of his manager, Moore has also learned to be assertive with the value of his work, such as not letting labels "finesse" him.
Moore's main inspiration stems from Chase B, Travis Scott's DJ, but the best DJing advice he was given was from DJ Oreo, a Chicago DJ who has worked with notable musicians like Chance The Rapper. The pair met at the Taste of Chicago food festival in 2015 when DJ Oreo told Moore to connect with the crowd and "play what your mama like," meaning that he should be musically diverse.
For him, it's "game day" when he has to perform. His pre-performance routine is to pray, and check which songs are hot to play before his high-energy shows. Preme picks timeless songs that resonate with everyone.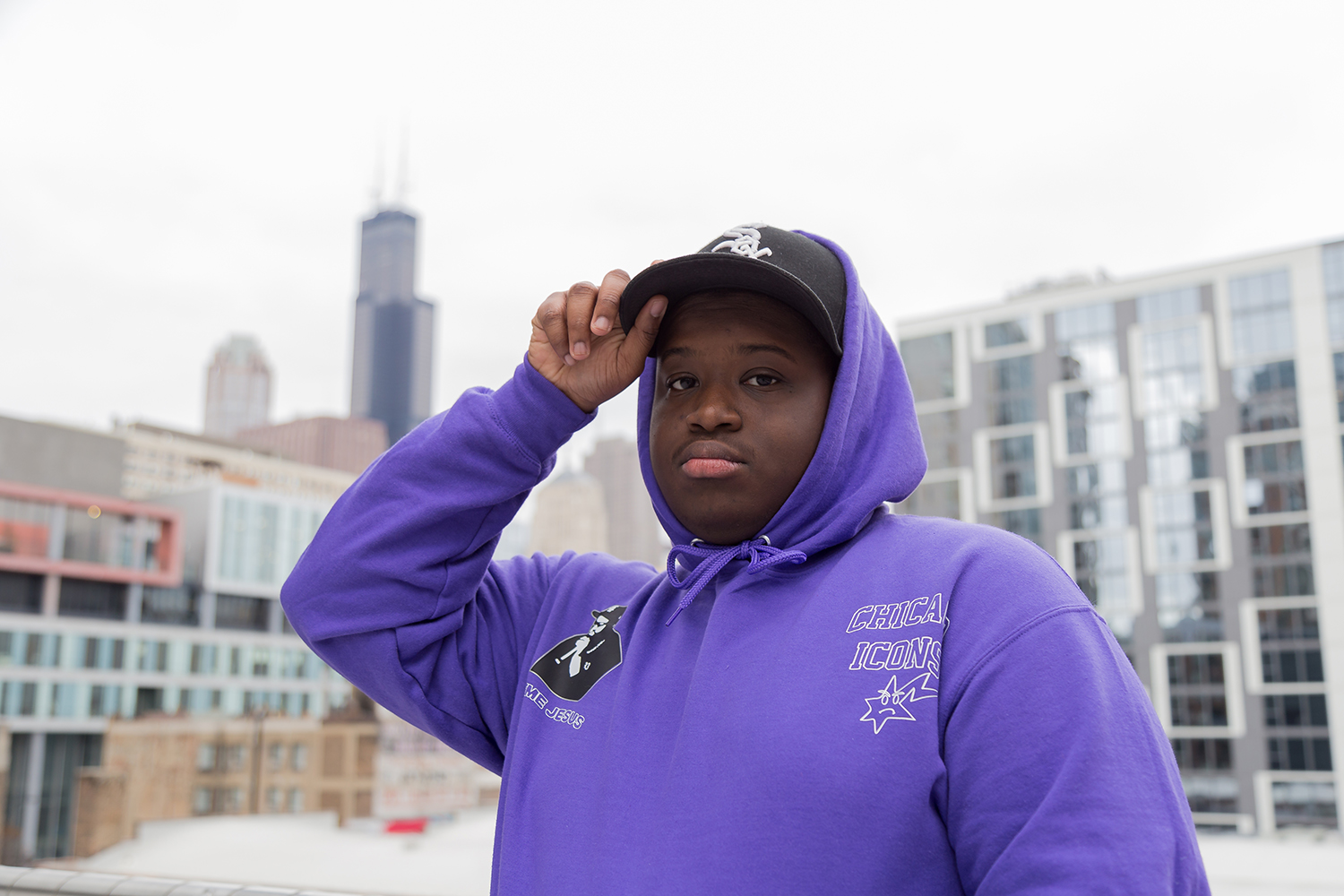 With the Preme name making its way through the Chicago hip-hop scene, Moore's ultimate goal is to be known as more than just a DJ; he wants to be an artist. He wants to continue making connections and changing the narrative of the DJ music scene.
"I can't believe people trust me," he said, "with the power to be able to make them happy and make them jump around. It's crazy."